Floor Standing Loudspeaker
Powerful Sonic Performance.
Systems
REFERENCE MUSIC SYSTEM
Become the Maestro
Not sure about which system fits your listening needs and environment?
Try our System Selector
TRY NOW
News & Events
01.23.2019

McIntosh MA9000 named 2018 Integrated Amplifier Product of the Year by SoundStage! Network

"MA9000 is one of the most complete audio products I've reviewed."

Read more

01.04.2019

AudioStream reviews the "Muhammed Ali-like speed and power" of the MC611 Amplifier

Read more

01.03.2019

Son-Vidéo: The MA252 Integrated Amplifier makes "speakers sing with ease"

Read more
McIntosh Dealers
Where your Legendary Experience begins. Find your local dealer or chose from our list of authorized online resellers.
FIND A DEALER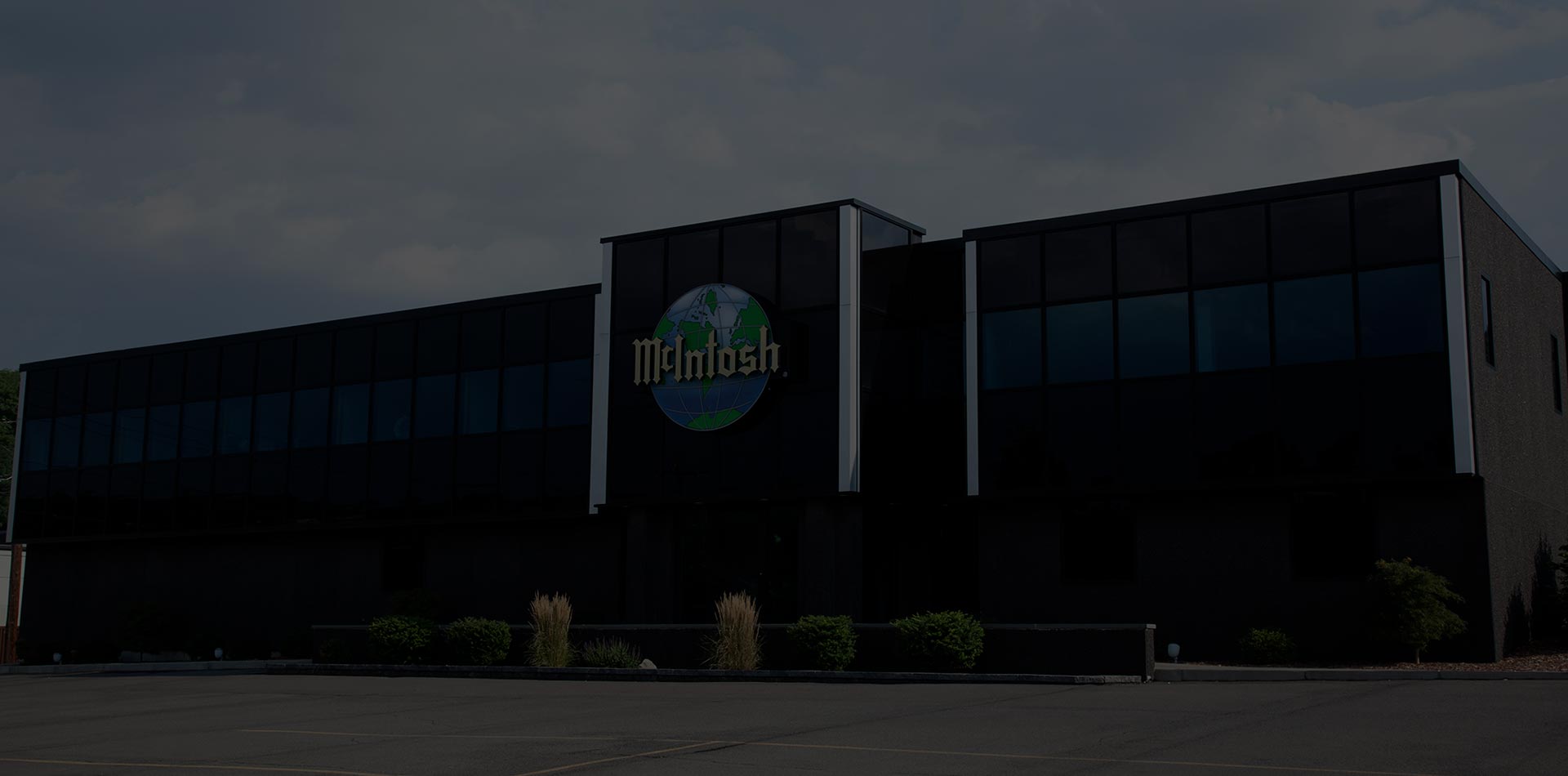 Founded in 1949, McIntosh is known for offering distinguished home audio systems that deliver the ultimate experience in music and film. Offering products for two-channel stereo sound systems and multi-channel home theaters with surround sound, McIntosh continues to define the ultimate home audio entertainment experience for discriminating listeners around the world. Our iconic blue Watt output meter is globally recognized as a symbol of quality home audio. With a McIntosh home stereo system or home theater, listeners have the ability to create their own luxury audio experience – and truly live their music.