McINTOSH HONORS 2012 ROCK & ROLL HALL OF FAME PERFORMING INDUCTEES
Cleveland, OH, April 16, 2012 – McIntosh Laboratory, the global leader in prestigious audio and home theater systems for over 60 years and proud sponsor of The Rock and Roll Hall of Fame's new "Grateful Dead: The Long, Strange Trip" exhibition, presented each of the 2012 Rock and Roll Hall of Fame performing inductees with a gift of one of its acclaimed MXA60 tabletop music systems.
This year's inductees into The Rock and Roll Hall of Fame include: Guns N' Roses, Red Hot Chili Peppers, Donovan, Laura Nyro, The Small Faces/Faces, Beastie Boys, The Crickets, The Famous Flames, The Midnighters, The Comets, The Blue Caps, and The Miracles, as well as other influential music inductees including Freddie King, Don Kirshner, Cosimo Matassa, Tom Dowd, and Glyn Johns.
McIntosh's MXA60 standalone tabletop music system is an all-in-one, true-to-life sound reproduction solution that is literally a full-blown McIntosh Hi-Fi in miniature. Conceived and executed by the same team responsible for the company's flagship Reference Music System, the MXA60 delivers a sublime listening experience, and is steeped in the McIntosh traditions of unerring quality and value.
Be sure to check out McIntosh's sponsoring of the new "Grateful Dead: The Long, Strange Trip" exhibition at the Rock & Roll Hall of Fame, as well as an All Access - The Story of Rock video telling how McIntosh helped save a 1973 Grateful Dead concert.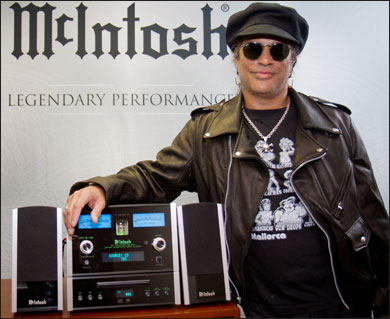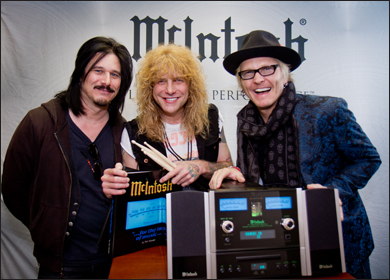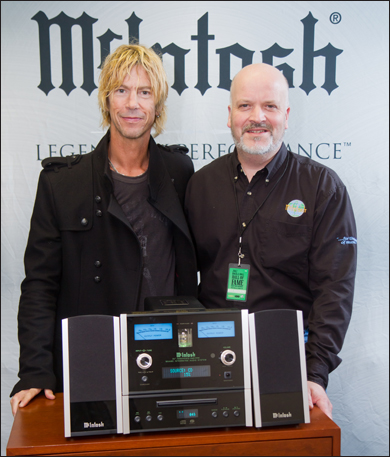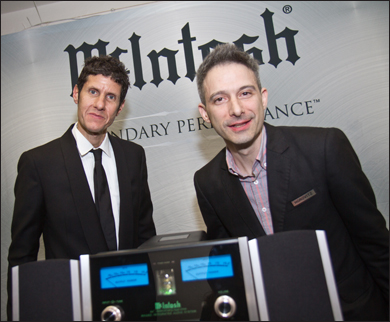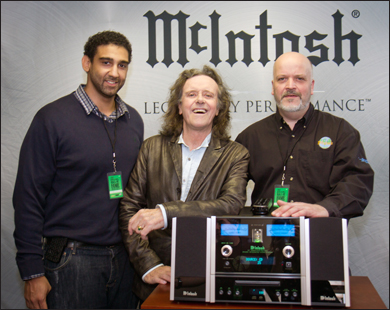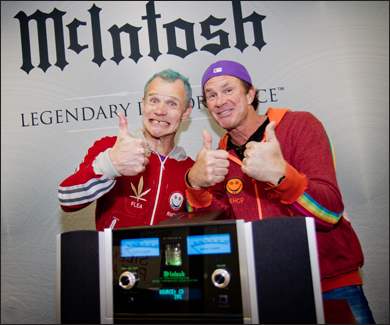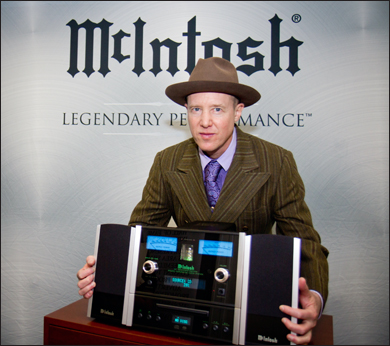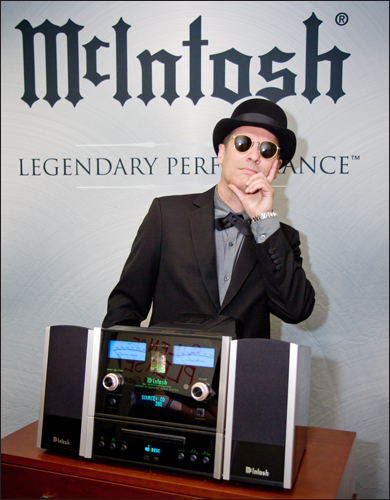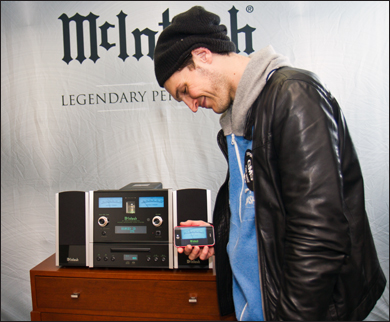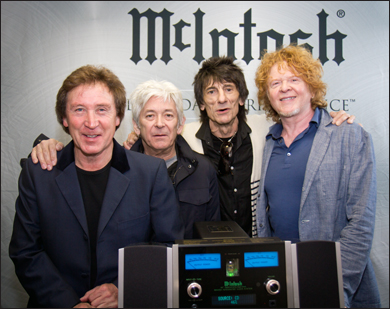 Look who else was checking out the McIntosh Manhattan Collection.
(Left to right, top to bottom): Travie McCoy; Kid Rock; Billy Gibbons; Jann Wenner; Derek Trucks; Questlove; Paul Shaffer; Myles Kennedy.