McIntosh to Exhibit at AXPONA 2019
Wide assortment of products to be displayed in multiple locations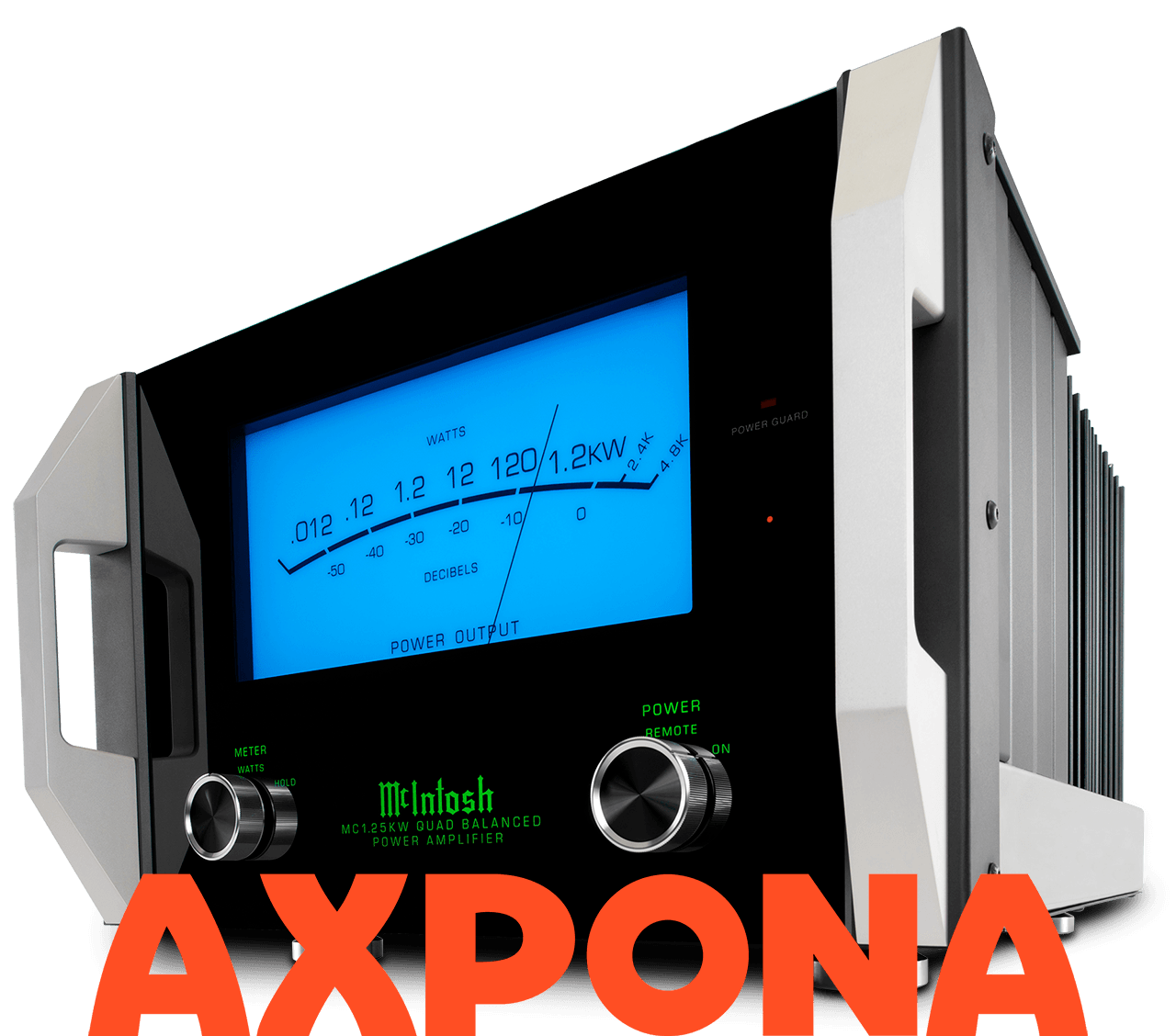 McIntosh, the global leader in prestigious home entertainment and ultimate-quality audio for 70 years, will be exhibiting at the AXPONA (Audio Expo North America) show from April 12-14, 2019 at the Renaissance Schaumburg Hotel & Convention Center in Schaumburg, IL.
AXPONA is one of the largest high-end audio shows in North America. The three-day experience features multiple hotel floors packed with listening rooms, seminars and live musical performances. Whether you're a serious audiophile, a newcomer to high-end audio or simply a music lover, you'll find everything you need to immerse yourself in your favorite sounds.
McIntosh products will be on display in a variety of locations through our dealers and industry partners. McIntosh can be found in the following locations:
Hotel Lobby Vestibule (behind the escalators)
Connection 1 Listening Room (Quintessence Audio)
Prosperity 2 Listening Room (Audio Video Interiors of Chicago)
Schaumburg B Listening Room (Abt Electronics)
Room 514 (Clarus)
Room 1414 (Saturday Audio Exchange)
A wide variety of McIntosh home audio products can be found in these rooms. Models scheduled to be on display include: the brand new MTI100 Integrated Turntable and RS200 Wireless Loudspeaker System; 70th Anniversary System comprised of MC2152 Vacuum Tube Amplifier and C70 Vacuum Tube Preamplifier; MC1.25KW (1200 WPC) and MC611 (600 WPC) Quad Balanced Monoblock Amplifiers; MT10, MT5 and MT2 Precision Turntables; C1100, D1100 and C52 Preamplifiers; and MA9000 Integrated Amplifier.
Show hours are Friday and Saturday from 10AM – 6PM and Sunday 10AM – 4PM. Show location is the Renaissance Schaumburg Hotel & Convention Center, 1551 N Thoreau Dr, Schaumburg, IL, 60173. Full show details and ticket information can be found at www.axpona.com.