McINTOSH C22 VACUUM TUBE PREAMPLIFIER NAMED A PRODUCT OF THE YEAR BY THE ABSOLUTE SOUND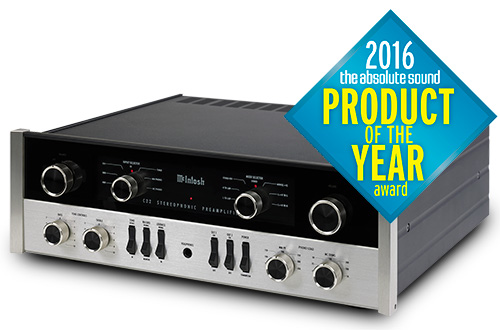 The C22 vacuum tube preamplifier (along with the MC275 vacuum tube power amplifier) was recently reviewed by The Absolute Sound, who called the combo's sound "absolutely lovely, completely involving and beautiful," adding "everybody should hear it just to experience how beautiful music reproduction in the home can be."

Based on their experience with the C22, they have named it a 2016 Product Of The Year. We are honored to receive this award and pleased to be able to deliver this "beautifully engineered" preamplifier to music lovers around the world.

Read the full review here.