Positive Feedback reviews the "phenomenal" C2700 Vacuum Tube Preamplifier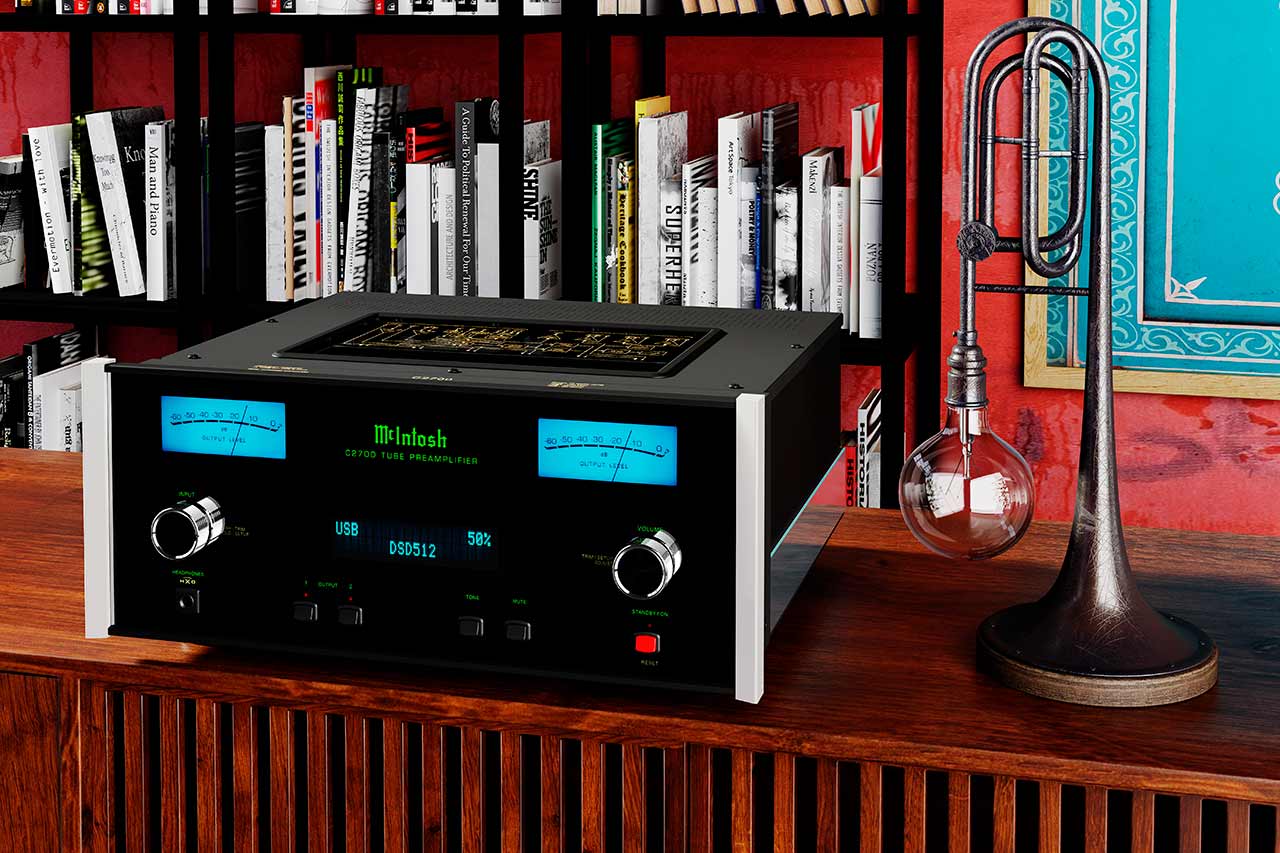 Our C2700 Vacuum Tube Preamplifier follows a long line of revered McIntosh tube (or valve) preamplifiers. With a full feature set of analog and digital inputs, phono inputs, and a headphone amplifier, Gregory Petan of Positive Feedback called it one of our "most sophisticated products to date." He referred it as "a connectivity monster," and said its 9 analog and 7 digital inputs means there's not a source that can't be connected with "several inputs left over for future system growth."
Petan has reviewed a few McIntosh products over the years, and owns an MB50 Streaming Audio Player. He defines his experience with McIntosh as "musicality above all else," with a "musically satisfying presentation that always shines through." The C2700 fits that pattern, as Petan said "The C2700, across the board from its phono stage, to the headphone output, to the DA2 [Digital Audio Module], all sound phenomenal."
"The C2700 would be my first stop for a product in its category," Petan said, adding "It may actually be the only one available that does" what it does. Others offer preamplifiers, but there's "no phono stage. Or headphone out. Or HDMI audio. Or tone controls, or tubes, or a substantive combinations of all these features." As he thought about it, "the C2700 may be a category onto itself." He continued, "To say the C2700 is far greater in value than the sum of its parts is a vast understatement. The C2700 is a bargain in a world full of over priced, under performing audio products."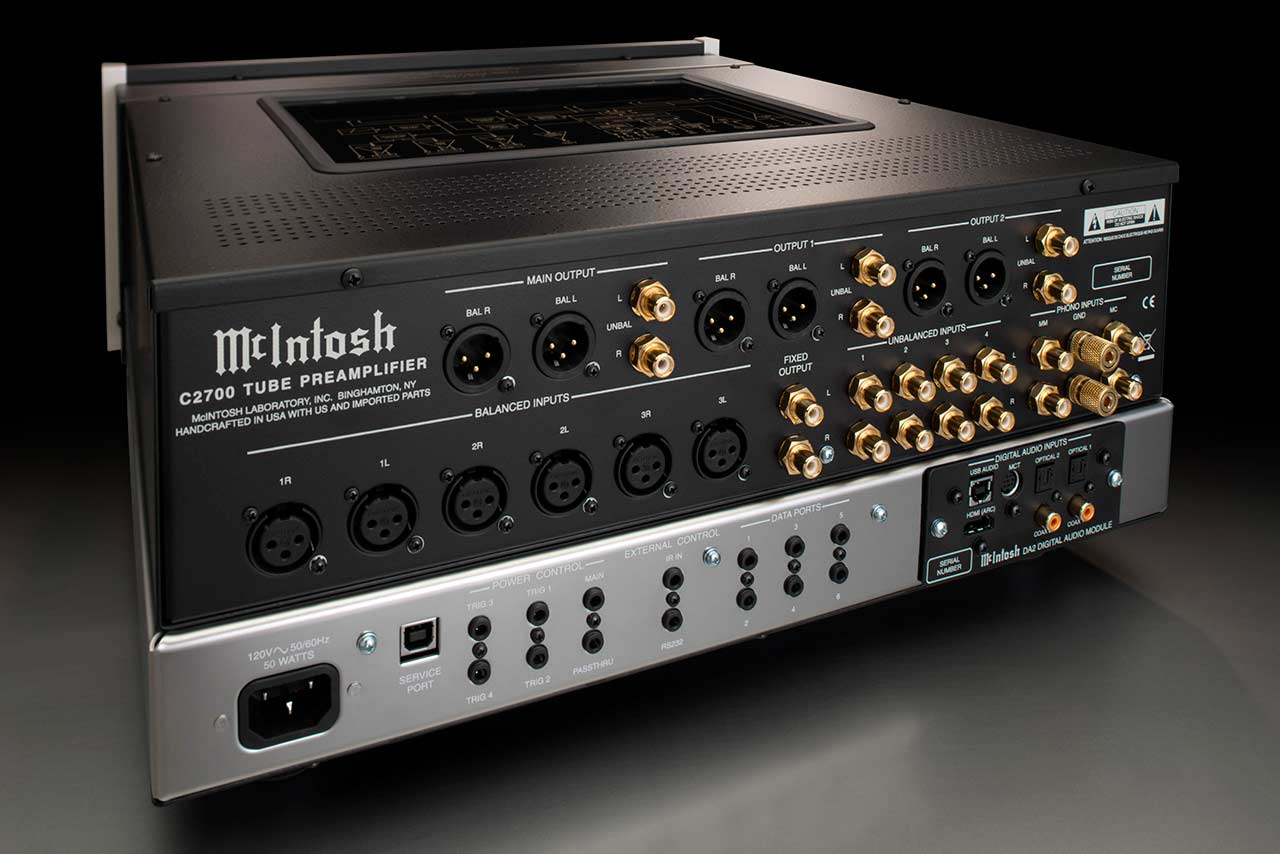 Petan referenced our founding principle "to provide better sound" and our "commitment to sonic excellence." Staying true to that, he said "McIntosh knows good sound, knows its customers and has delivered on that promise made long ago spectacularly with the C2700."
Click here for the full article.
(Excerpts taken from original review by Gregory Petan / Positive Feedback / www.positive-feedback.com / August 11, 2020)