McIntosh C52 and C47 Preamplifiers Receive 2018 Golden Ear Awards from The Absolute Sound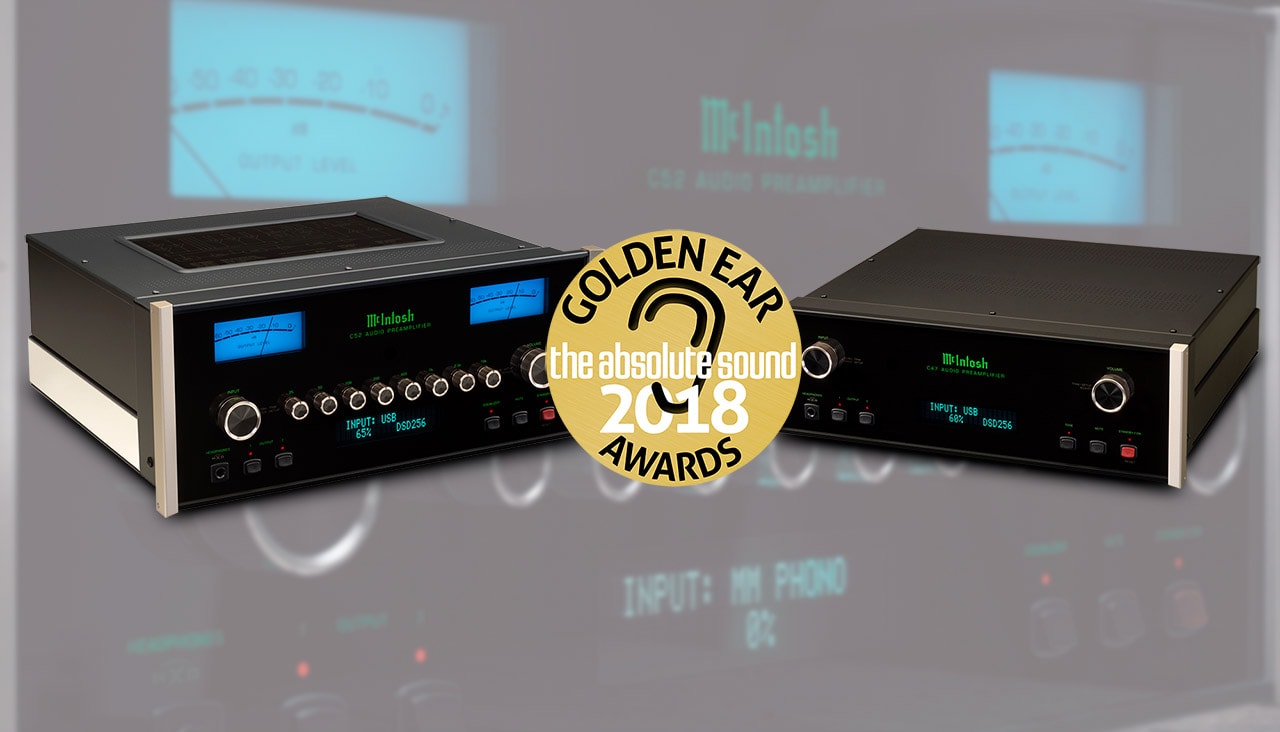 The C52 (left) and C47 Preamplifiers have each received a 2018 Golden Ear Award from The Absolute Sound. We are honored to accept these awards.
The C52 is a feature packed stereo preamplifier that lets you connect virtually any of your analog components and digital music sources to one easy-to-use device to enjoy them all. It includes an 8 band analog equalizer allows you to fine tune your various music sources just the way you like. Read The Absolute Sound's review of it that was featured on the cover of the May-June 2018 issue. In it, reviewer Paul Seydor states "I can't think of another component that manages to do so much so superlatively well, with no compromises in any ways that matter to me as an audio critic and music lover."
The C47 is impressive in its own right. A scaled down version of the C52, it's still versatile enough for virtually any home audio system. It includes 12 total inputs and has the same digital music capabilities as the C52.