The "Amazing" C53 Preamplifier reviewed by Audiophile Style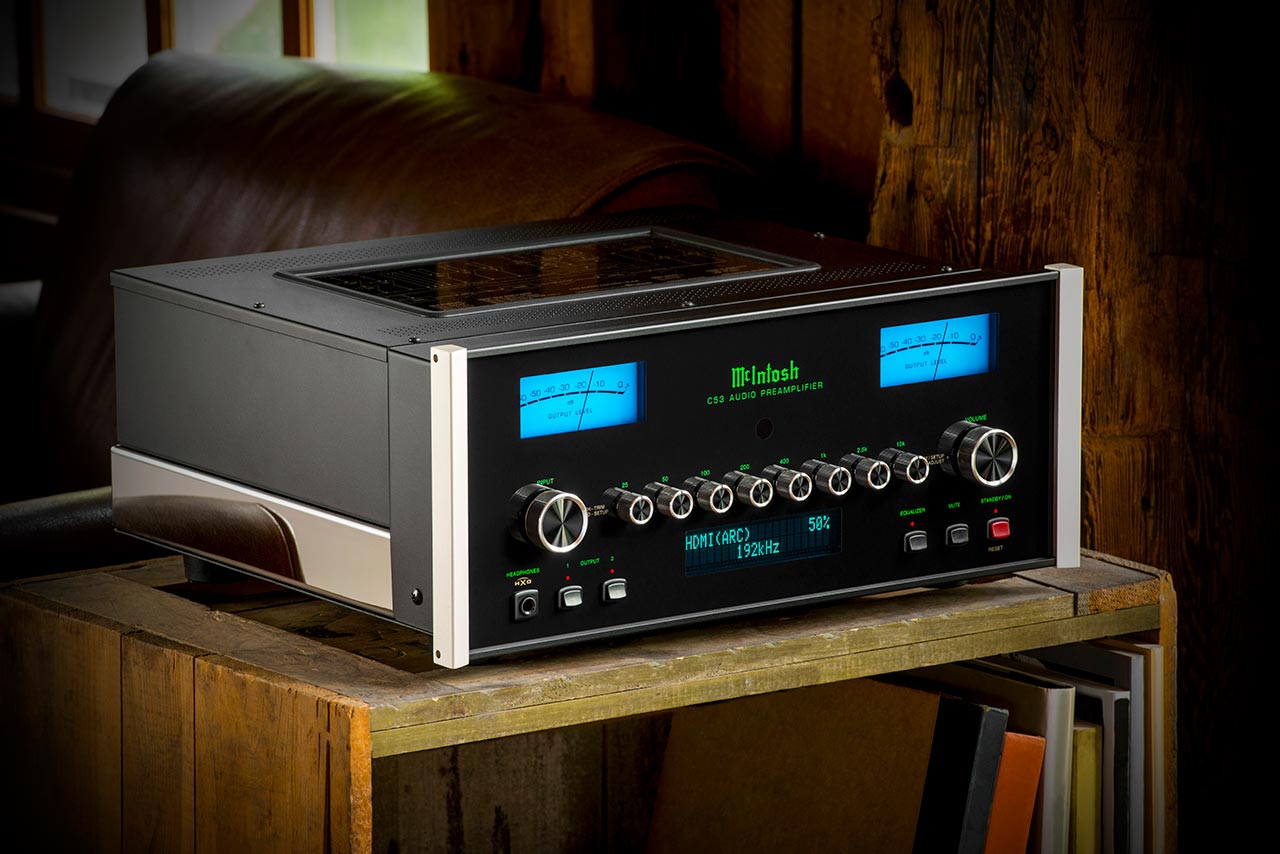 "Amazing." That is how Danny Kaey begins his review of the C53 Preamplifier. He has this initial view of the C53 due to its lengthy list of features including a "whopping" 16 inputs; built-in phono stage with Moving Coil and Moving Magnet inputs that "delights and surprises;" an 8 band equalizer; an "excellent sounding" dedicated headphone amplifier with Headphone Crossfeed Director (HXD®); the "high quality" modular DA2 Digital Audio Module with an HDMI audio-only input and support for DSD512 digital music files; and Roon Tested designation from Roon Labs.
When he received it, he thought it "certainly has to be the most full featured and well equipped preamplifier" he had ever laid his eyes and ears on. "Not only is the C53 the most fully featured preamp I have seen or had in my system," he said, "it is also the most versatile, by more than just a long shot." He paired the C53 with his McIntosh MC611 600 Watt monoblock power amplifiers that he had previously reviewed and purchased.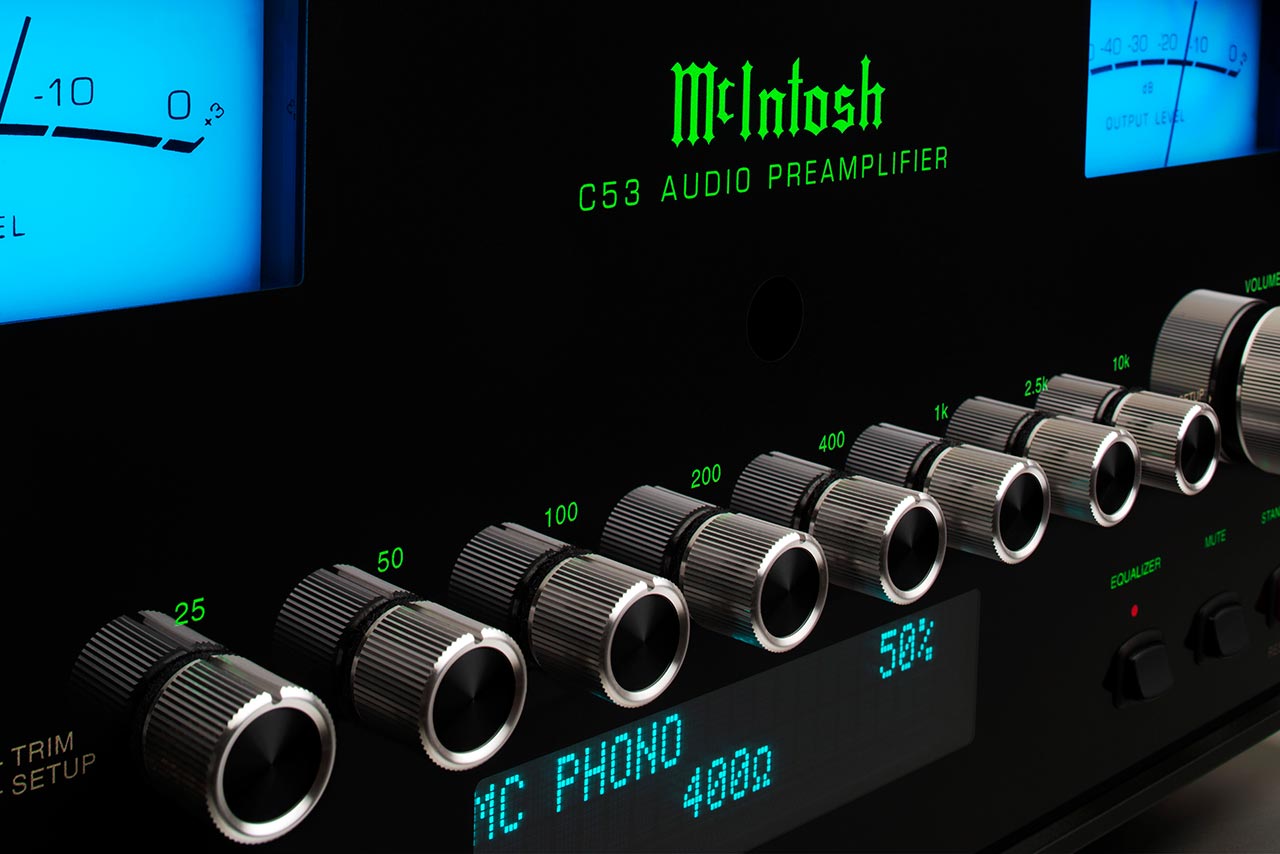 The C53/MC611 pairing "proved quite the delight, punching really quite far north of their relative pricing in the high-end market place," Kaey stated. He added he "wouldn't be surprised in the least if this duo gave other, much, much pricier high-end combinations a generous run for their money." The sound quality of the C53 was on par with what he loved about the MC611s: "big, bold, dynamic with excellent frequency extension on either sides of the spectrum; dare I say natural sound, that is pretty much as close to straight gain with wire as I have heard."
On Electric Recording Company's 2019 remastering of Otto Klemperer's Beethoven Symphony Cycle Box Set, "the C53's neutrality and uncanny ability to deliver a largely unaltered signal to the amplifier" resulted in the last movement of Beethoven's 9th symphony to become "truly hypnotizing and utterly magical."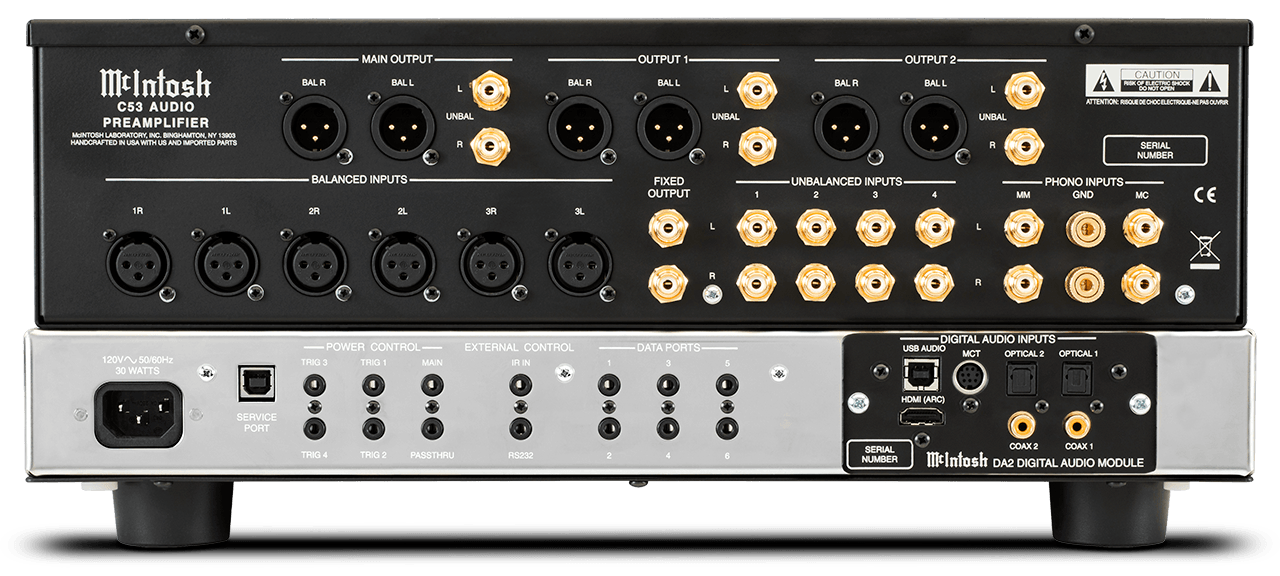 Kaey stated that controlling the C53 was "a delight" with its two large infinity knobs. And when the 8 band equalizer was "tastefully tweaked" via its small knobs, it "provided just enough enhancement to take certain program material to new heights," and he noted "there are more than a few that benefit from this soft equalization."
The C53 is a "fundamentally well designed, well behaved" preamplifier that offers "fantastic sound quality." Considering price, build quality and service "the C53 simply checks all boxes and then some" while punching "far ahead of its asking price… Highly recommended, A+++!"
Click here for the full article.
(Excerpts taken from original review by Dany Kaey / audiophilestyle.com / February 6, 2020)