Secrets of Home Theater and High Fidelity: C53 is "one of the very best preamplifiers you can buy"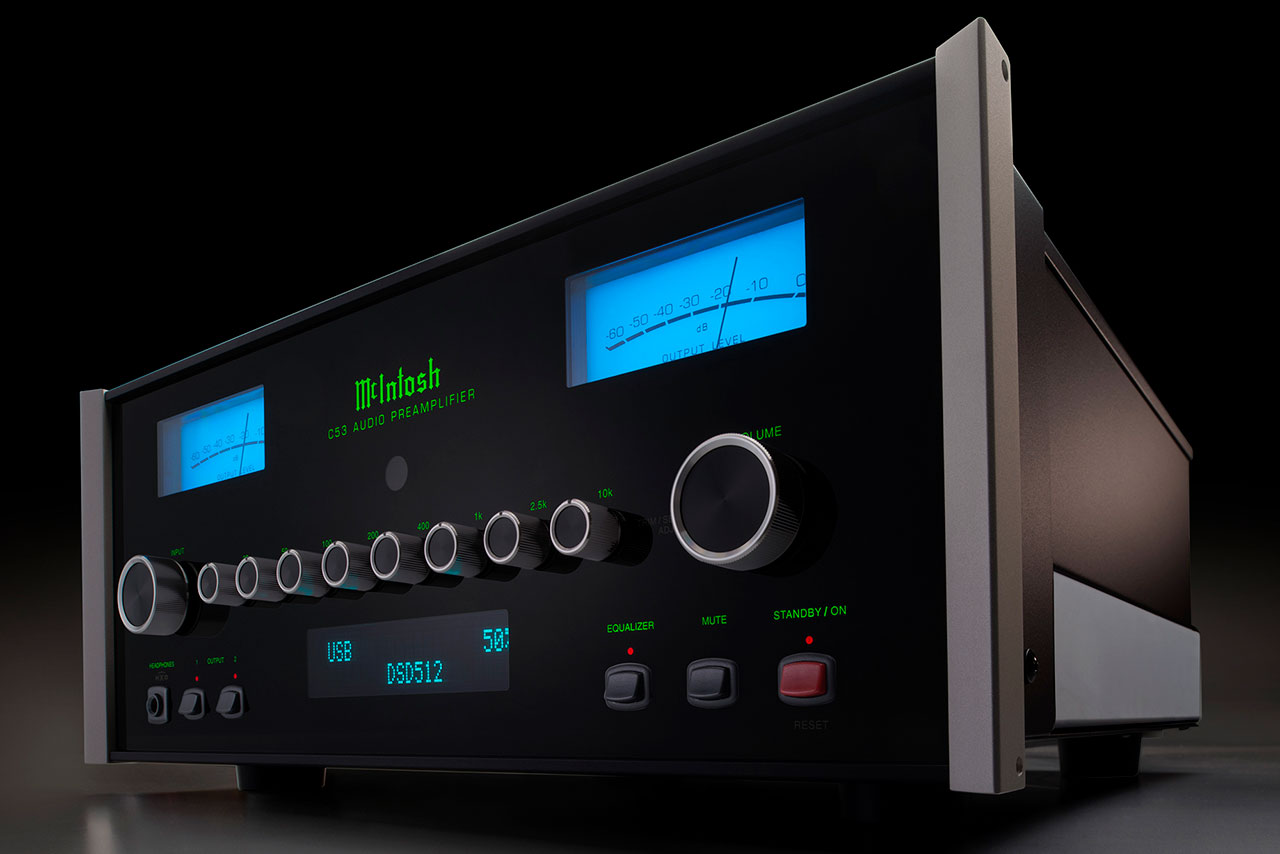 UPDATE: C53 named 2020 Best High-End Stereo Preamplifier by SECRETS of Home Theater and High Fidelity.
The C53 can be your home audio system's trusted preamplifier for many years. Reviewer Glenn Young of Secrets of Home Theater and High Fidelity called it "the ultimate example of the preamplifier-as-control-center school of thinking," citing its "full feature set" that includes 9 analog inputs, the integrated DA2 Digital Audio Module with 7 digital inputs, 3 variable balanced and unbalanced outputs, an 8-band analog equalizer, and High Drive Headphone Amplifier. He wondered: could all of these features possibly impinge upon the C53's "tonality or transparency?" His answer: "Nope… [the C53] runs with the best in the business in both categories," and added it "brings an exceptional level of control to a prospective owner without sacrificing sound quality."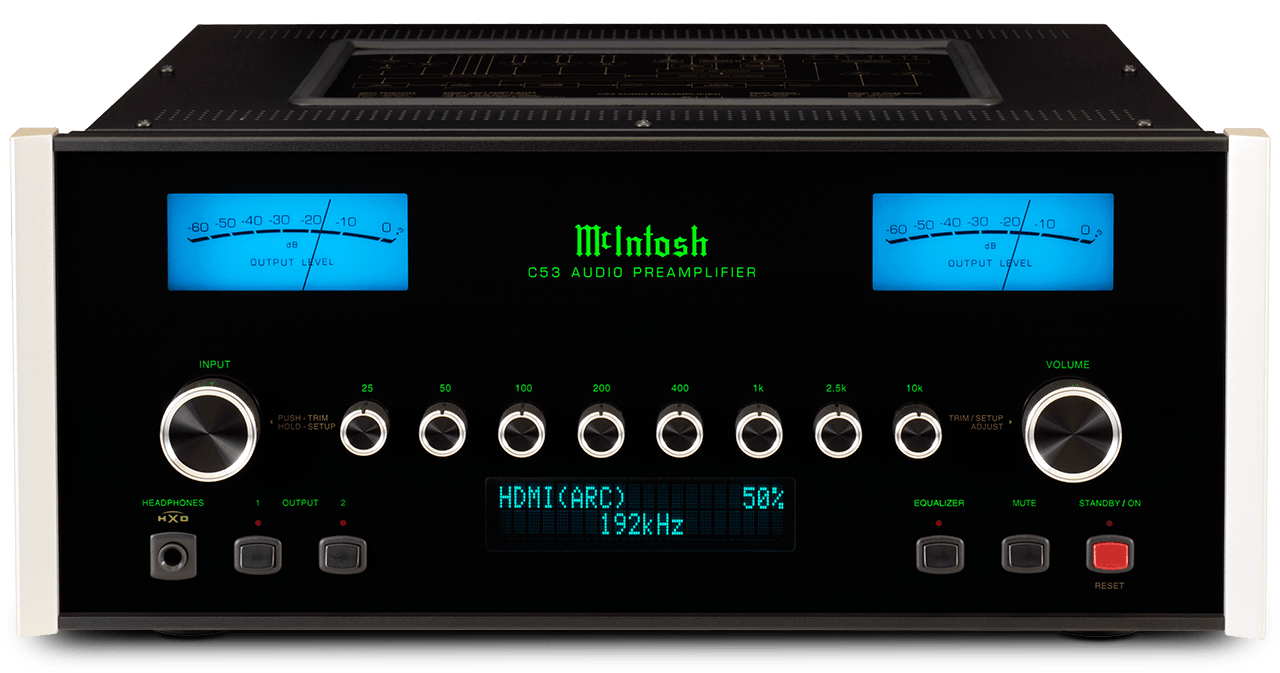 Young said "On The Border" by Al Stewart from Time Passages Live can be a difficult song for a preamplifier to offer "both the transparency of the guitar and the realism and opening of the sound stage." But he said the C53 "was more than up to the task and threw a wide and deep sound stage."
The song "Fadeaway" by the BoDeans is another challenging cut. "All instrumental sounds should be crystal clear," Young stated, "and vocals should come through with startling dynamics. It should be readily apparent that much, if not all, of the recording was made in a HUGE venue (outside?) where the crowd noise virtually surrounds you." The result? The C53 reproduced this music "as well as I've ever heard it."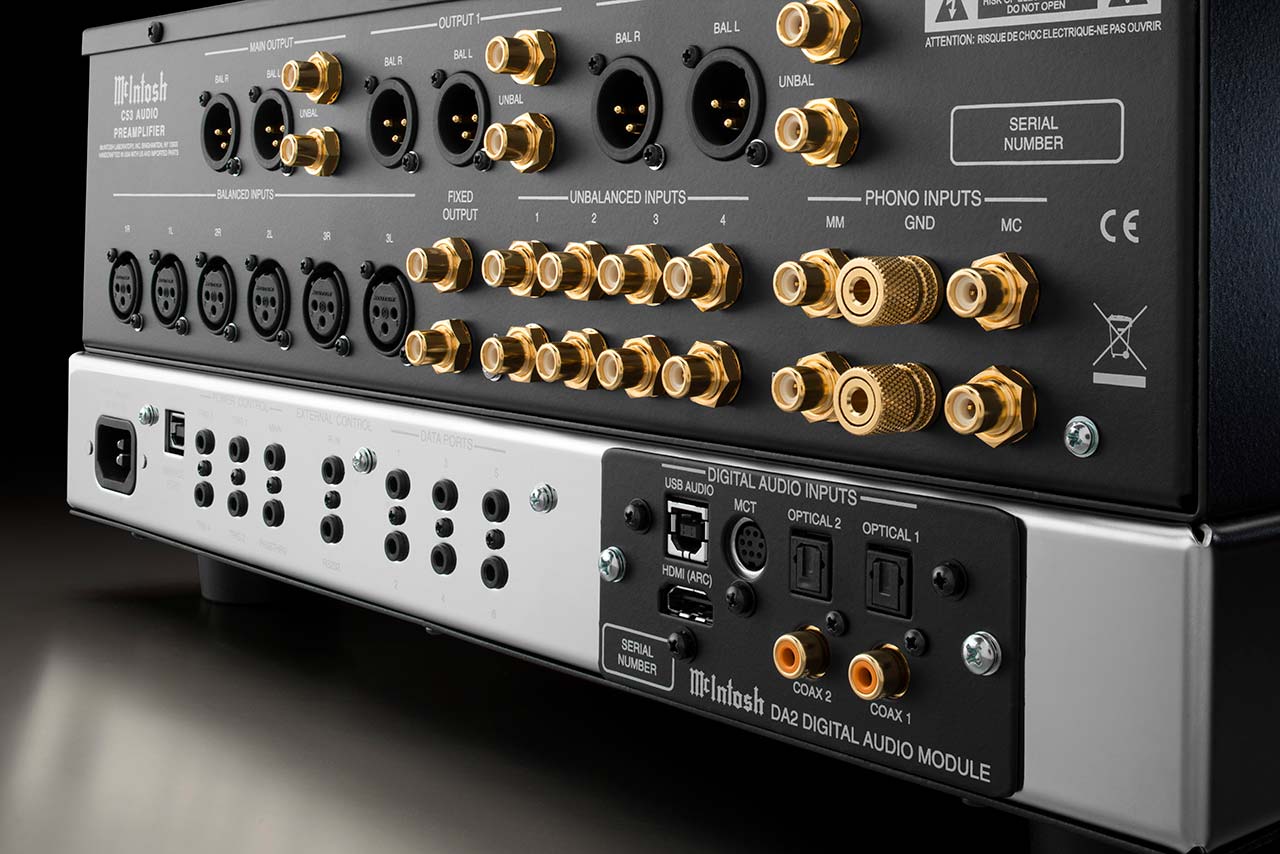 The DA2 Digital Audio Module that comes with the C53 is a modular design, allowing it to be upgraded to future modules that we may introduce. When Young compared the DA2 to the other digital-to-analog converters (DACs) in his system, he found the DA2 "sounded the most accurate" and that the "excellent" DA2 "is definitely a deserving mate to the C53!"
Young concluded his reviewing by stating he found "absolutely nothing to complain about" with the C53's sound. "It's ALL good!" This surprised him considering its full-control-center design, but the C53's "sound competes with the best I've heard despite the complexity of its design… I rate the McIntosh C53 as one of the best preamplifiers I've ever heard or used in my system."
Click here for the full article.
(Excerpts taken from original review by Glenn Young / Secrets of Home Theater and High Fidelity / March 11, 2020)