McIntosh C53 Named 2020 Best High-End Stereo Preamplifier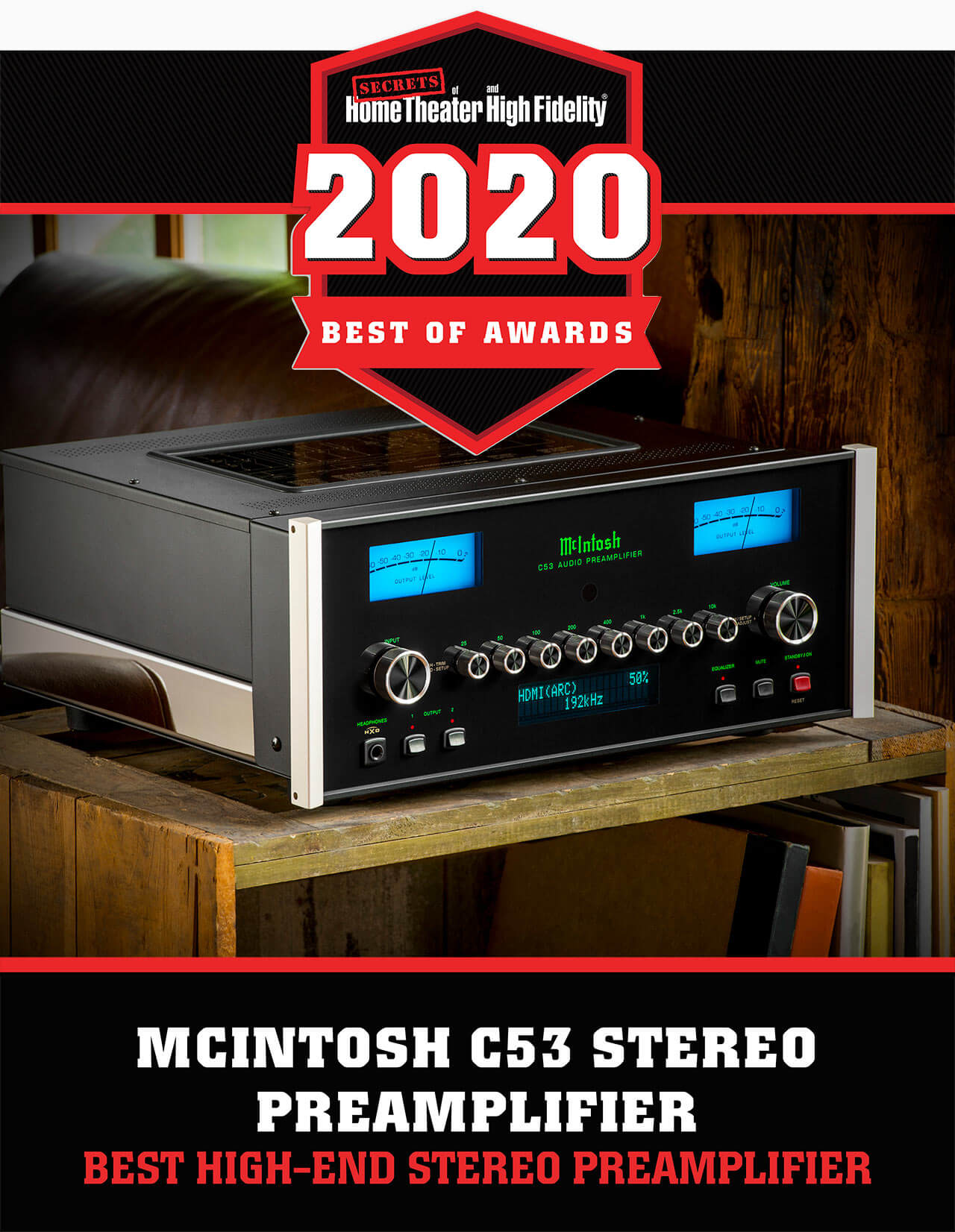 First reviewed in March 2020, SECRETS of Home Theater and High Fidelity has named the C53 their 2020 Best High-End Stereo Preamplifier.
"The McIntosh C53 Stereo Preamplifier brings an exceptional level of control to a prospective owner without sacrificing sound quality. This is a difficult achievement because more active circuitry increases the risk of damage to the sound's delicacy, flat frequency response, and imaging. This is why the majority of audiophile preamplifiers cling to the straight-wire-with-gain design philosophy. But McIntosh, ever the rebel, still offers this control center design that competes at the very top level. With but minor quibbles, this is one of the very best preamplifiers you can buy."
We are honored to receive this award.
Click here for the full article.
(Excerpts taken from original review by Glenn Young / Secrets of Home Theater and High Fidelity / March 11, 2020)