McIntosh to Power Unique Home Theater Demo at CEDIA 2022
Nineteen McIntosh amplifiers will power an immersive 11.12.6 home theater system in booth 26097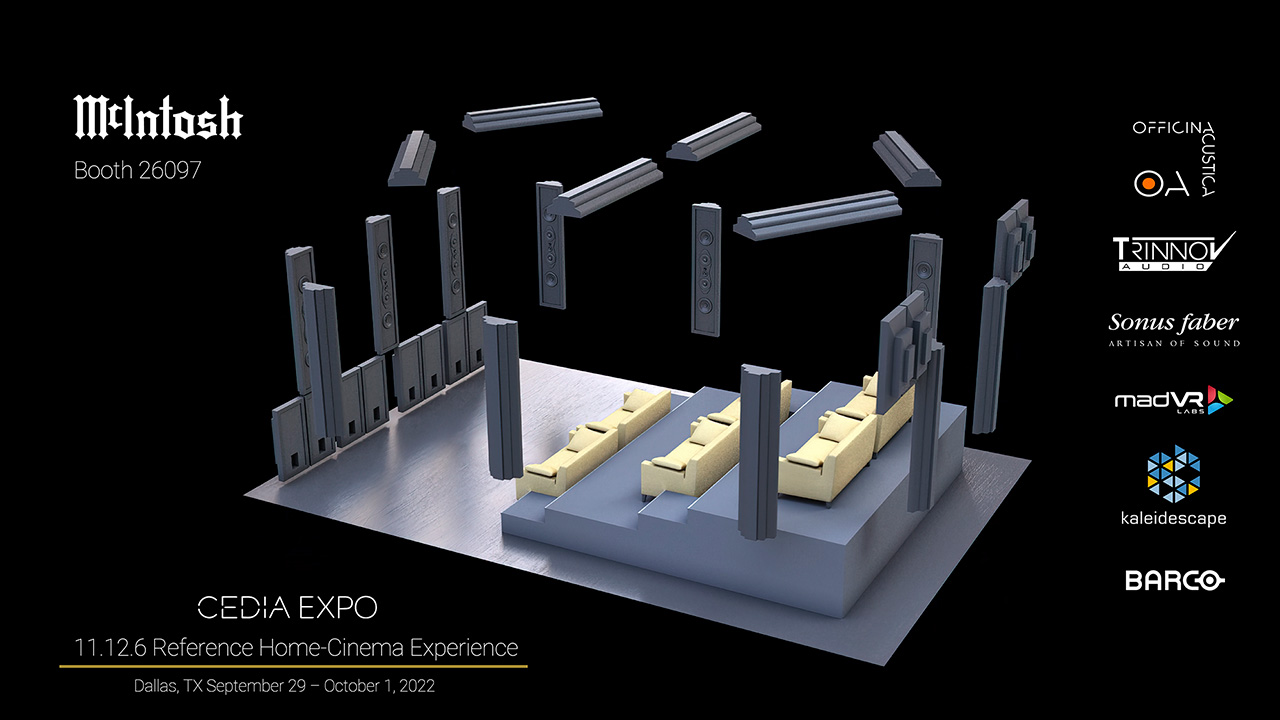 McIntosh is pleased to partner with Trinnov, Sonus faber, Officina Acustica, madVR Labs and Kaleidescape – all audio and video performance leaders in their respective categories – to power an incredible 11.12.6 channel home theater demo system at CEDIA EXPO 2022 in booth 26097. This system will showcase the high level of immersive sound and vision that today's best-of-breed systems can deliver.
The McIntosh amplifiers driving this one-of-a-kind system include (11) MC611 600 Watt Monoblock Amplifiers, (6) MC462 450 Watt Stereo Amplifiers, and (2) MI254 250 Watt Four-Channel Amplifiers delivering a total of 14,000 Watts of power. In addition, our entire line of Custom Install products will be on display.
Our partners in this project are providing the following:
Trinnov Audio – 29 channels of audio processing and room Optimization
Sonus Faber – 17 loudspeakers and 12 subwoofers with Sonus faber's signature natural sound
Kaleidescape – the only digital provider of movies with lossless audio and full reference video quality
madVR Labs – best in class video processing with the madVR Envy Extreme
Officina Acustica – room's design, engineered acoustics and on-site construction
Demos will be given on all show days during normal show hours. We can't wait for you to experience this ultimate immersive home theater system!