DESPACIO: POWERED BY McINTOSH MAKES ITS 2015 RETURN AT LOVEBOX FESTIVAL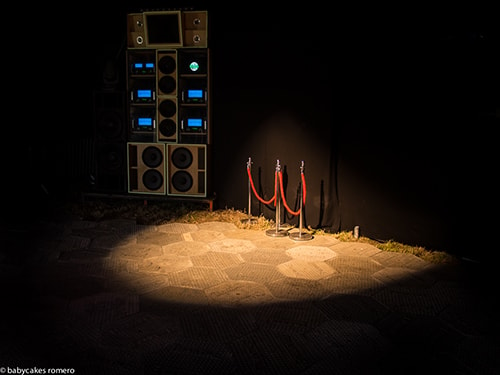 DESPACIO, the one-of-a-kind sound system and music listening experience, is heading back on the road. Designed in collaboration with LCD Soundsystem frontman James Murphy, Stephen and David Dewaele - aka 2ManyDJs, renowned audio tech and recording engineer John Klett, and McIntosh UK distributor Jordan Acoustics, DESPACIO is a statement intended to preserve, promote and celebrate the tradition of pure live music performances. Comprised of 7 amplifier/speaker stacks that are each 11 feet tall, they surround the audience in a circular layout for truly immersive sound. The focus is on the partygoers' experience instead of the stage spectacle that has become so commonplace in music today.

DESPACIO will next be in concert at the Lovebox Festival from July 17-18, 2015.

Learn more.