DESPACIO: Powered by McIntosh Returns in 2020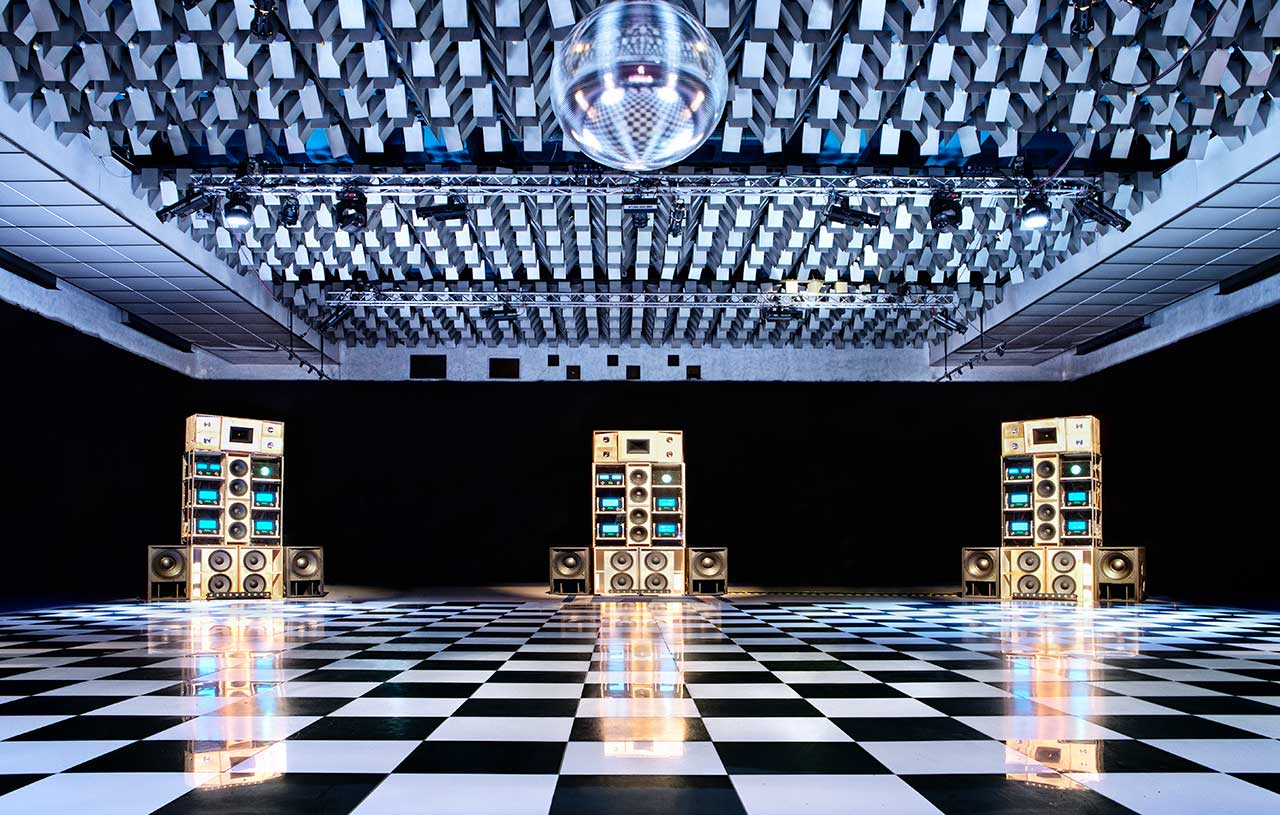 DESPACIO is a one-of-a-kind sound system and music listening experience. Designed in collaboration with LCD Soundsystem frontman James Murphy, renowned audio technician and recording engineer John Klett, and McIntosh UK distributor Jordan Acoustics, DESPACIO is a statement intended to preserve, promote and celebrate the tradition of pure live music performances.
Murphy and his friends David and Stephen Dewaele of Soulwax and 2manydjs spin vinyl for hours on end during each performance while partygoers dance the night away on a circular dance floor surrounded by 7 custom built speakers - each standing 11 feet (3.3 meters) tall - for a truly immersive sound experience. Powering these speakers and the DJ booth is nearly 50,000 Watts of McIntosh power.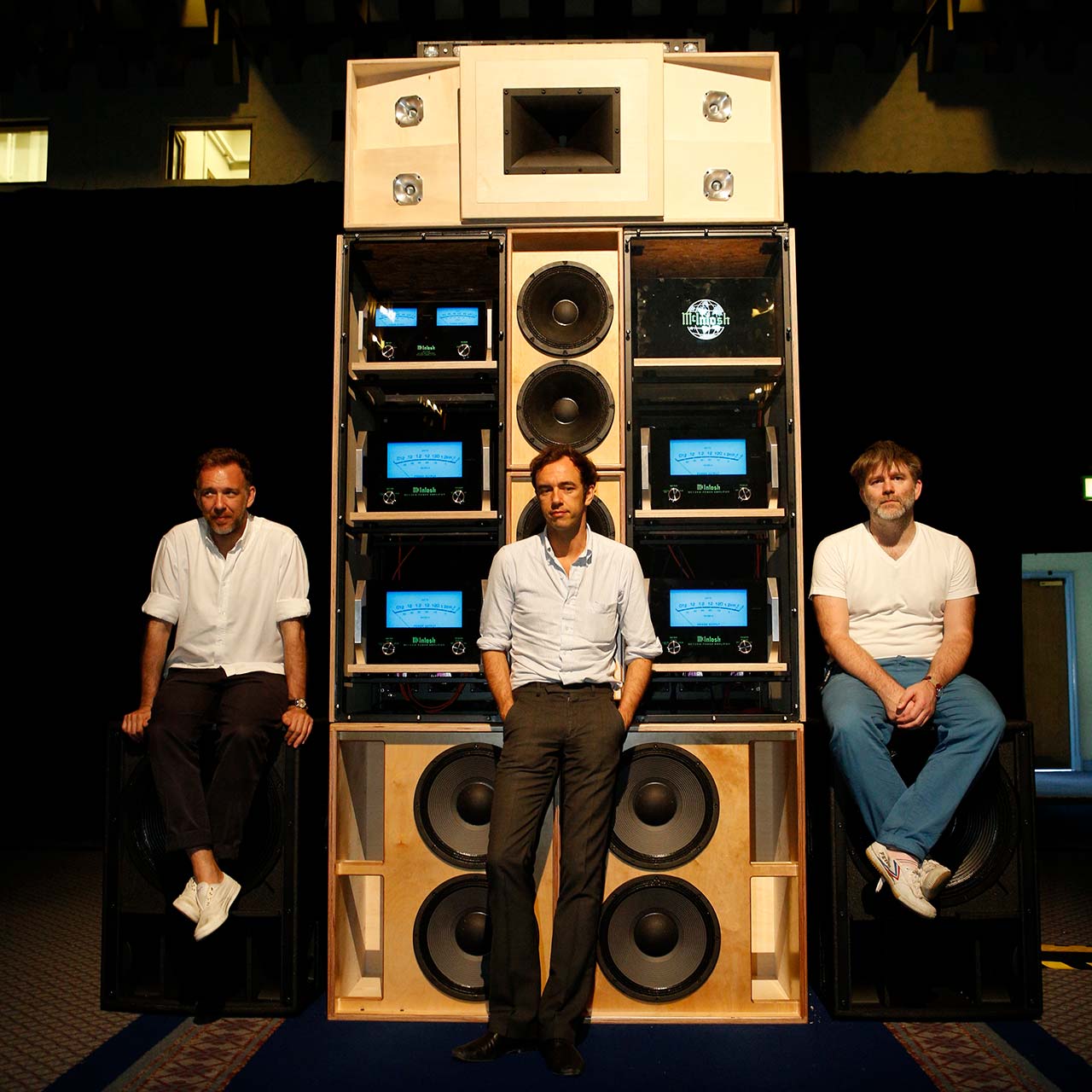 L-R: Stephen Dewaele, David Dewaele and James Murphy with 1 of the 7 McIntosh powered speakers that makes up DESPACIO.
Debuting in 2013, in the years since DESPACIO has traveled to numerous high profile music festivals on both sides of the Atlantic, including Sónar Festival, Coachella, Lovebox Festival and Panorama Festival to name just a few.
In 2020, DESPACIO will once again bring its unique experience to audiences around the world. In April, DESPACIO will play at the Knockdown Center in New York City, then in May at the Roundhouse in London, and in June at the Sónar Festival in Barcelona.
Visit the DESPACIO Facebook page for up to date event listings.
Video courtesy of The Vinyl Factory.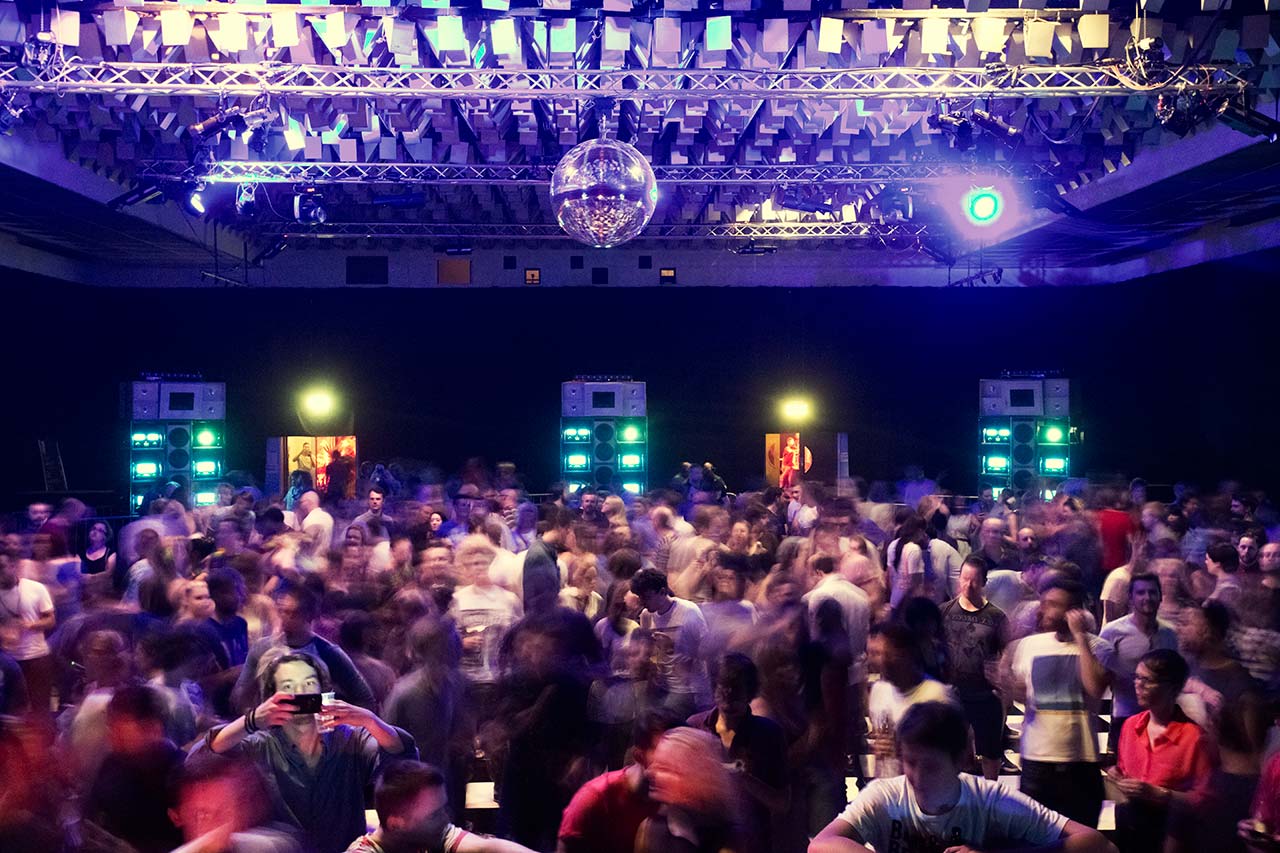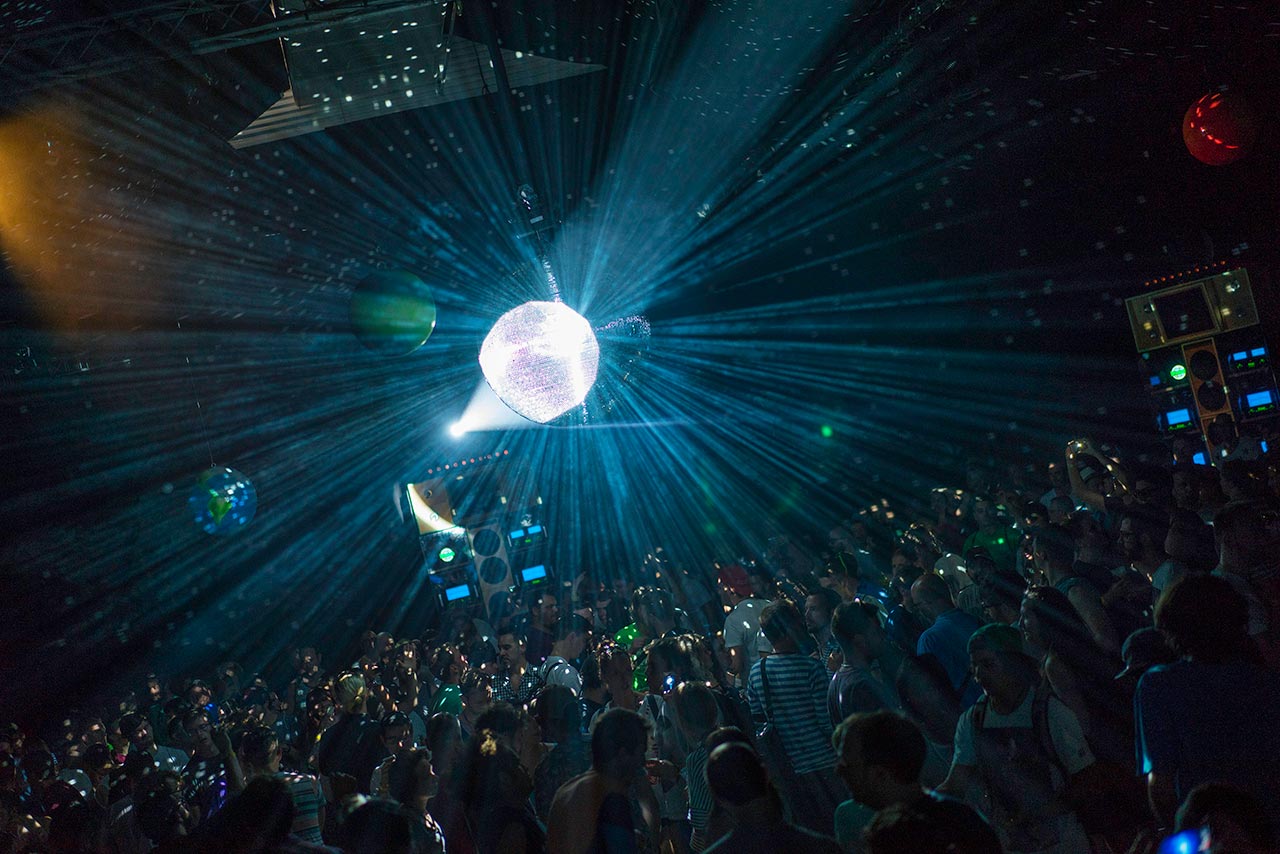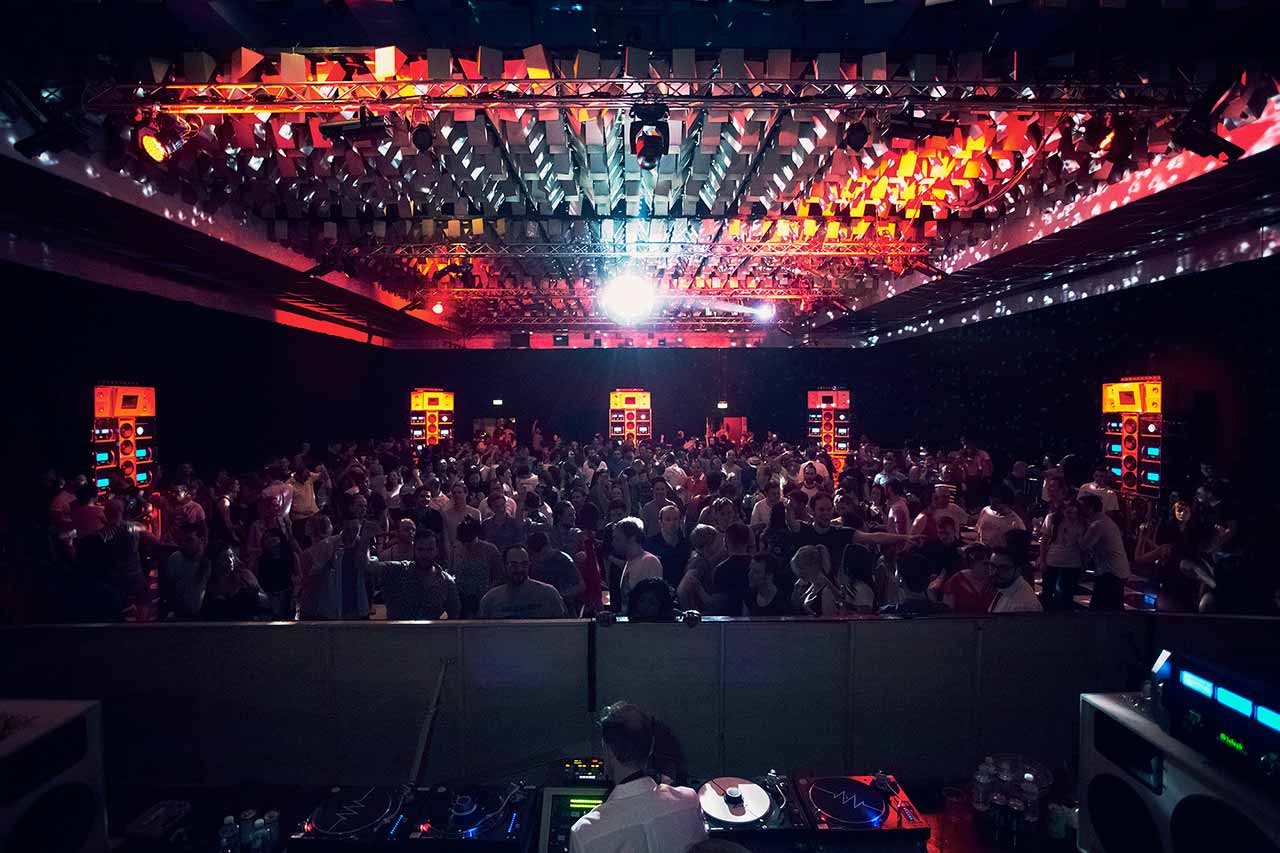 View of the dance floor from the DJ booth.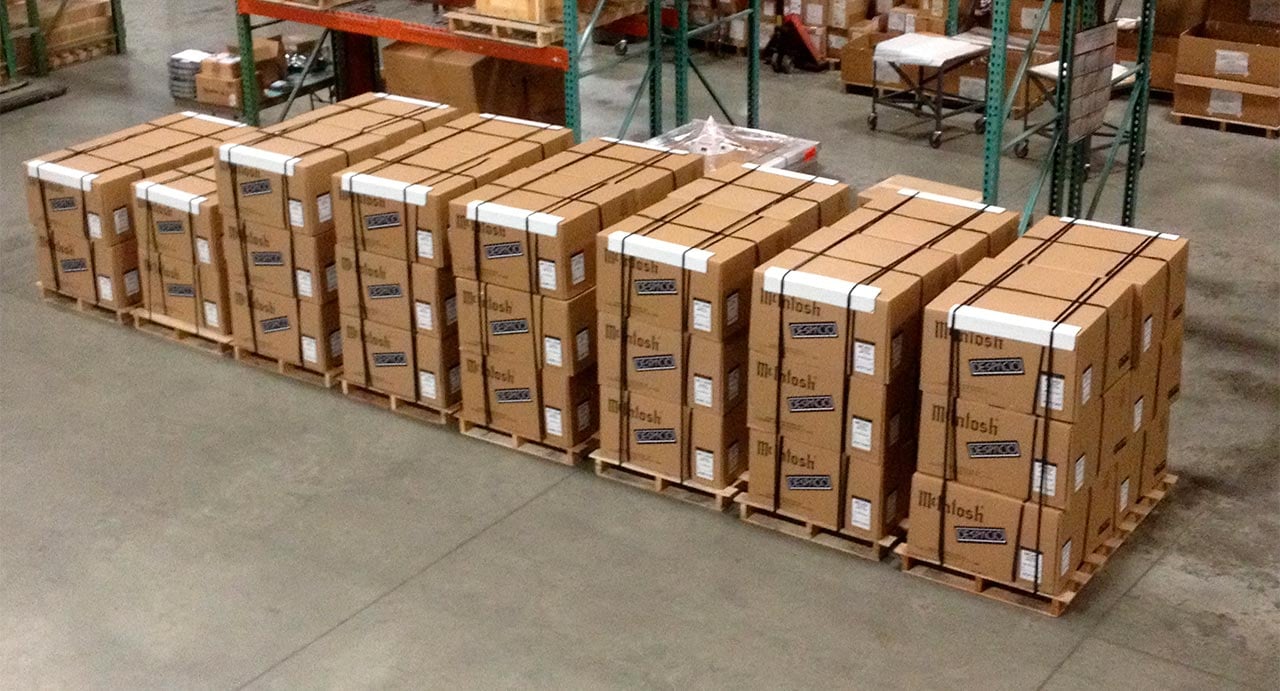 The 44 amplifiers that power DESPACIO leaving the McIntosh factory in 2013. Photo by McIntosh.
All photos by Rod Lewis unless noted.