McIntosh Founders Inducted into Consumer Technology Hall of Fame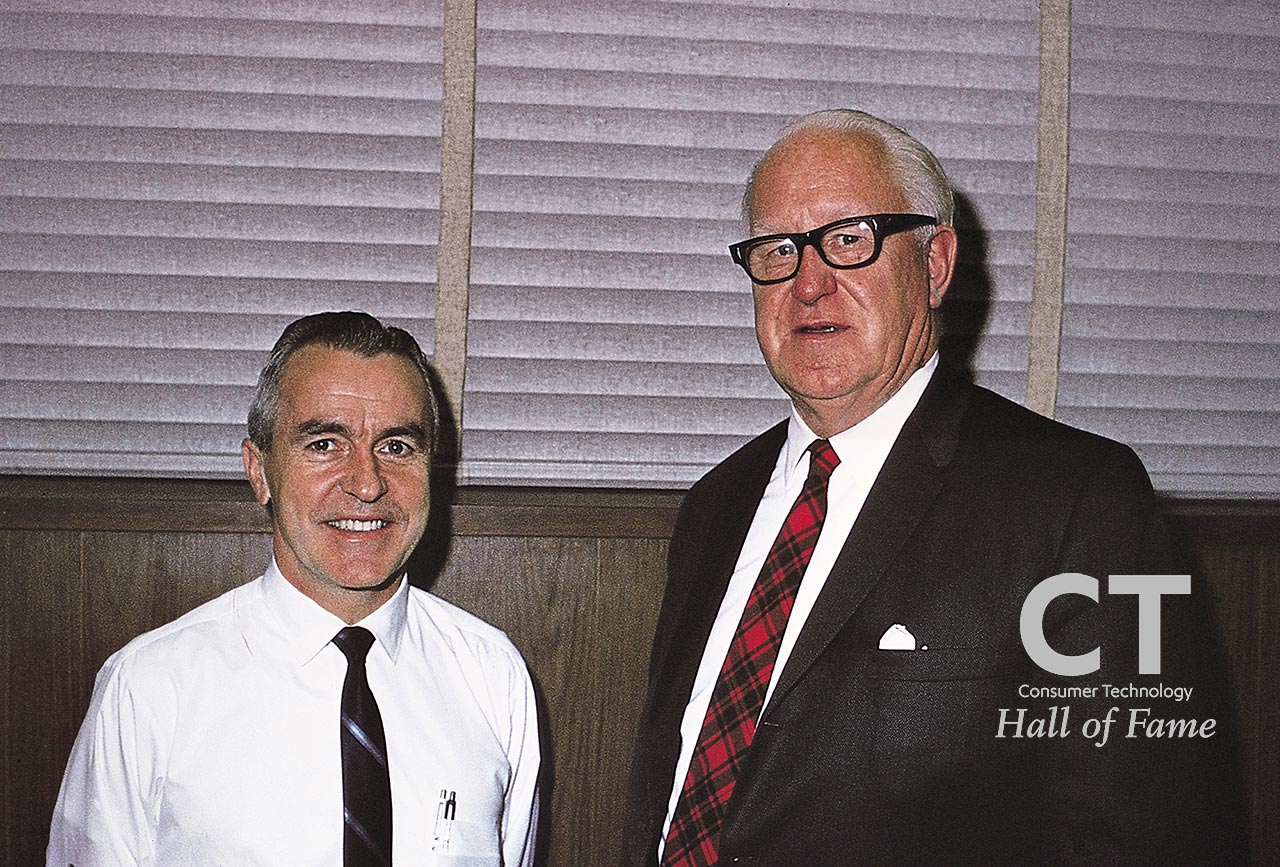 McIntosh Laboratory, Inc. founders Frank McIntosh (right) and Gordon Gow (left) were posthumously inducted into the Consumer Technology (CT) Hall of Fame on November 7, 2017 during a ceremony held at the Rainbow Room in New York City.
The CT Hall of Fame is part of the Consumer Technology Association (CTA)®, the same organization behind the annual CES Show held in Las Vegas. Mr. Mac, as Frank McIntosh was affectionately known, and Gow were inducted for creating "the first high-powered/low-distortion audio amplifier." Their groundbreaking designs and philosophies regarding quality audio are still the basis for the products we make today.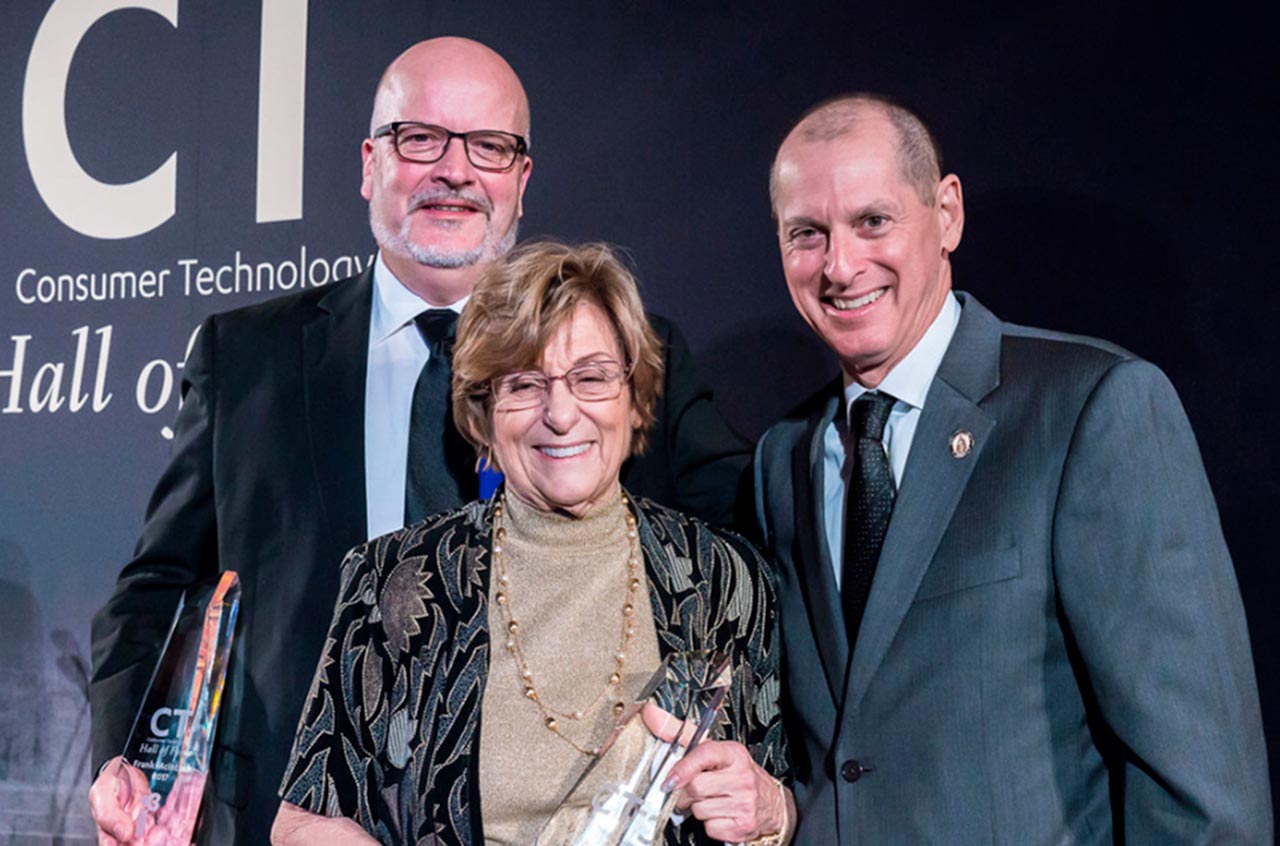 McIntosh President Charlie Randall (left) accepted Mr. Mac's trophy and Gow's wife Pam accepted his trophy from CTA President Gary Shapiro (right). "We are thrilled that Mr. Mac and Gordon are receiving this honor from the Consumer Technology Association," said Randall. "They helped create the consumer technology industry so it's only fitting they are inducted into its Hall of Fame." Click here to learn more.

McIntosh Laboratory, Inc. was founded in 1949 in Silver Spring, MD and moved to Binghamton, NY in 1951 where we are still located today. McIntosh continues to define the ultimate home entertainment experience for discriminating consumers around the world, with the iconic "McIntosh Blue" Watt Meters globally recognized as a symbol of quality audio.