StereoNET UK reviews the MA12000 Hybrid Integrated Amplifier
"A striking looking, bang-up-to-date muscle amp with great sound."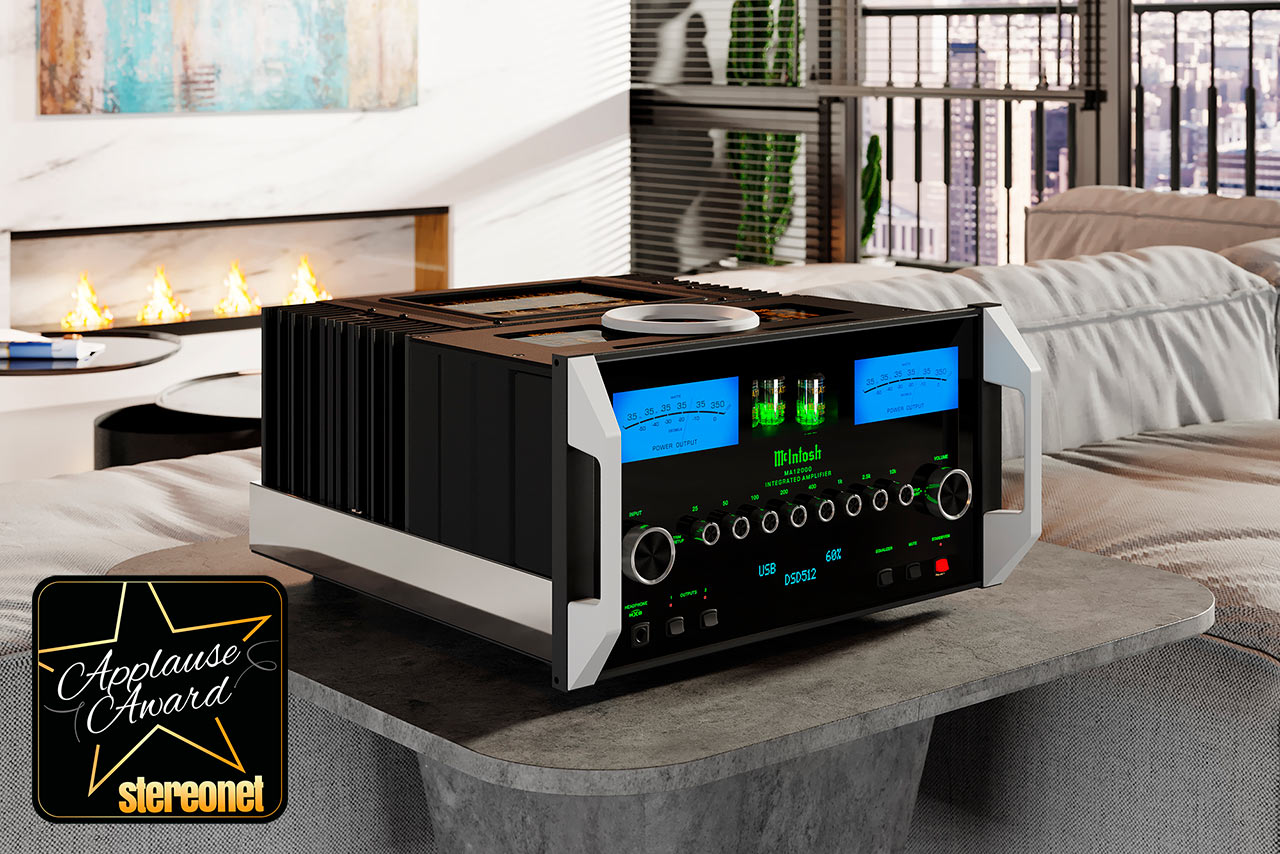 The hybrid MA12000 Integrated Amplifier is a product of uncompromising audio engineering and expert craftsmanship. Our most powerful integrated amplifier ever, the feature rich MA12000 offers 350 Watts per channel of clean, high performance power that produces a breathtaking home audio experience. Rafael Todes of StereoNET UK is one of the first to review the MA12000 and said it "does nothing to dilute the McIntosh legend."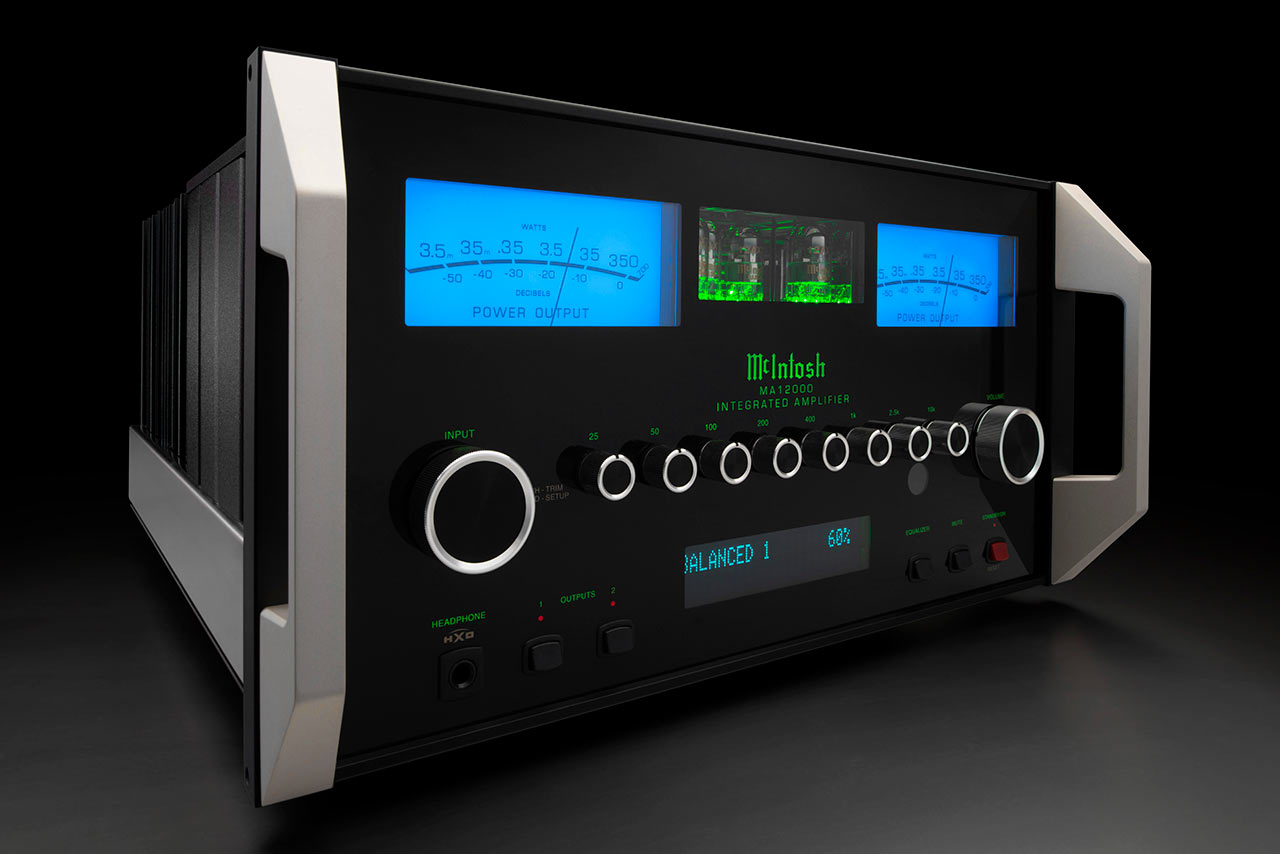 Noting that the "overall build quality" is "excellent," Todes said MA12000 "does an awful lot of things." Listening to it through his reference Bowers & Wilkins 802D3 loudspeakers, he described the MA12000 as "even-tempered, effortlessly powerful and very sweet." One of his favorite recordings is Regula Mühlemann's Mozart Arias II, which showcased the MA12000 "in all its glory." The soloist's voice had "body and texture" and a "superb portrayal" of emotion, while the orchestra "sounded precise and clean."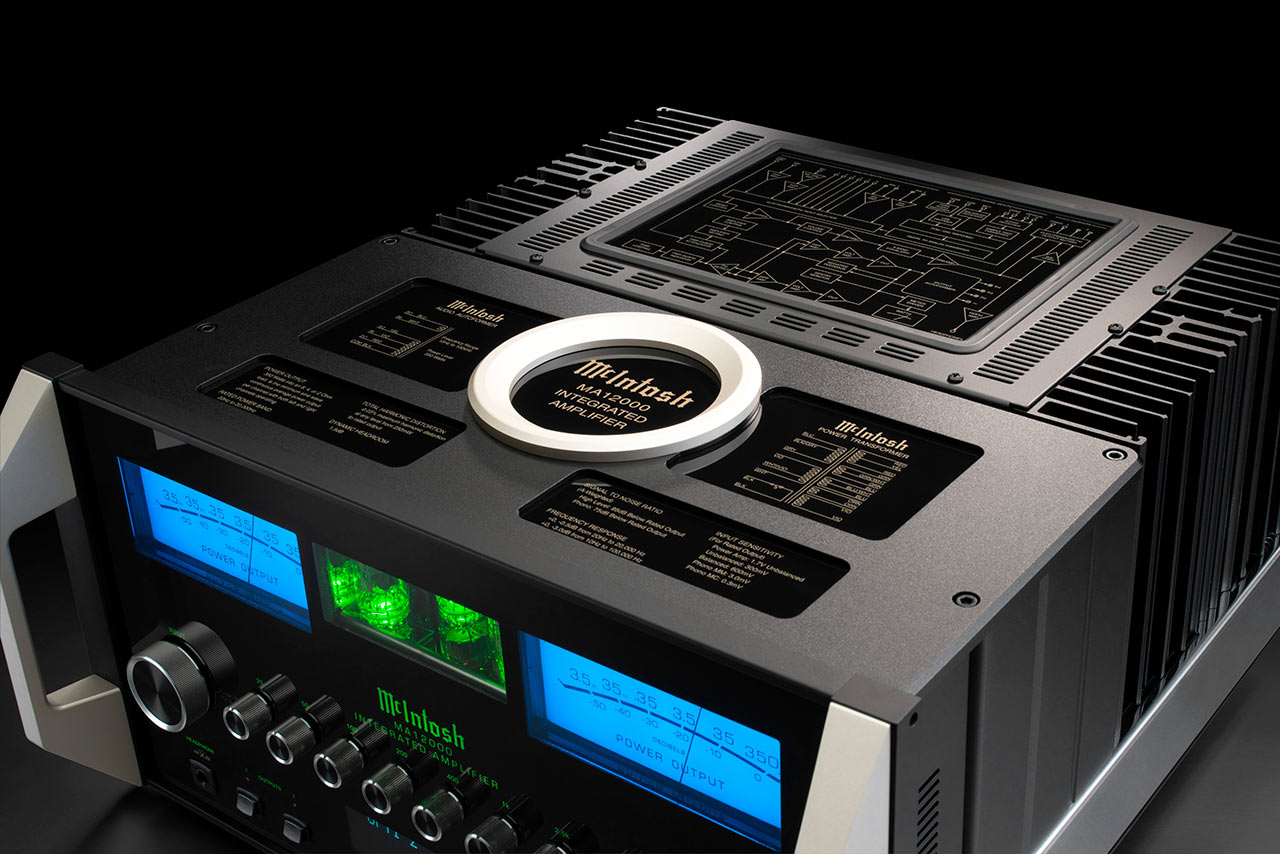 Todes was impressed with the MA12000's phono section as he had not expected it "to be so good." When listening to the 1977 Philips pressing of Alfred Brendel playing Beethoven's Second Piano Concerto on other amplifiers, Todes is used to hearing a mushy midrange and some details missing, but with the MA12000 it was all there with "complete clarity." His turntable, tonearm, and cartridge were really humming along. The Living Stereo vinyl release of Vienna Blood (1960) was "nothing short of miraculous. The orchestra sounded huge and sweeping, the McIntosh eking out every ounce of charm from the record groove." The "skillfully designed" MA12000 phono stage is "one of the best" he's heard in his system.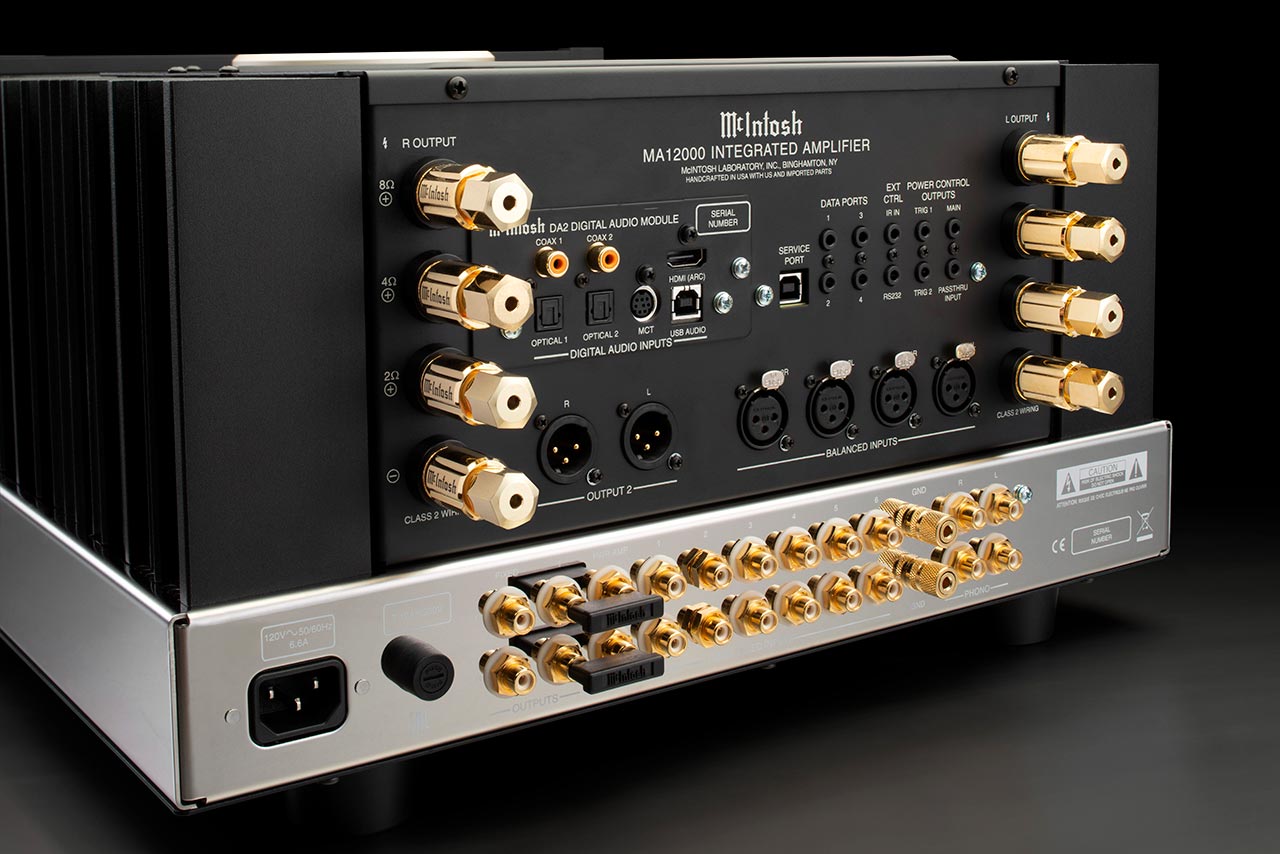 The final verdict? The MA12000 is "a striking looking, bang-up-to-date muscle amp with great sound… a one-stop shop for all your audio needs." Winner of StereoNET's prestigious Applause Award.
Click here to read the full review.
(Excerpts taken from original review by Rafael Todes / StereoNET UK / www.stereonet.co.uk / June 4, 2021)