Get the "Best of Both Worlds" with the McIntosh MA252 Integrated Amplifier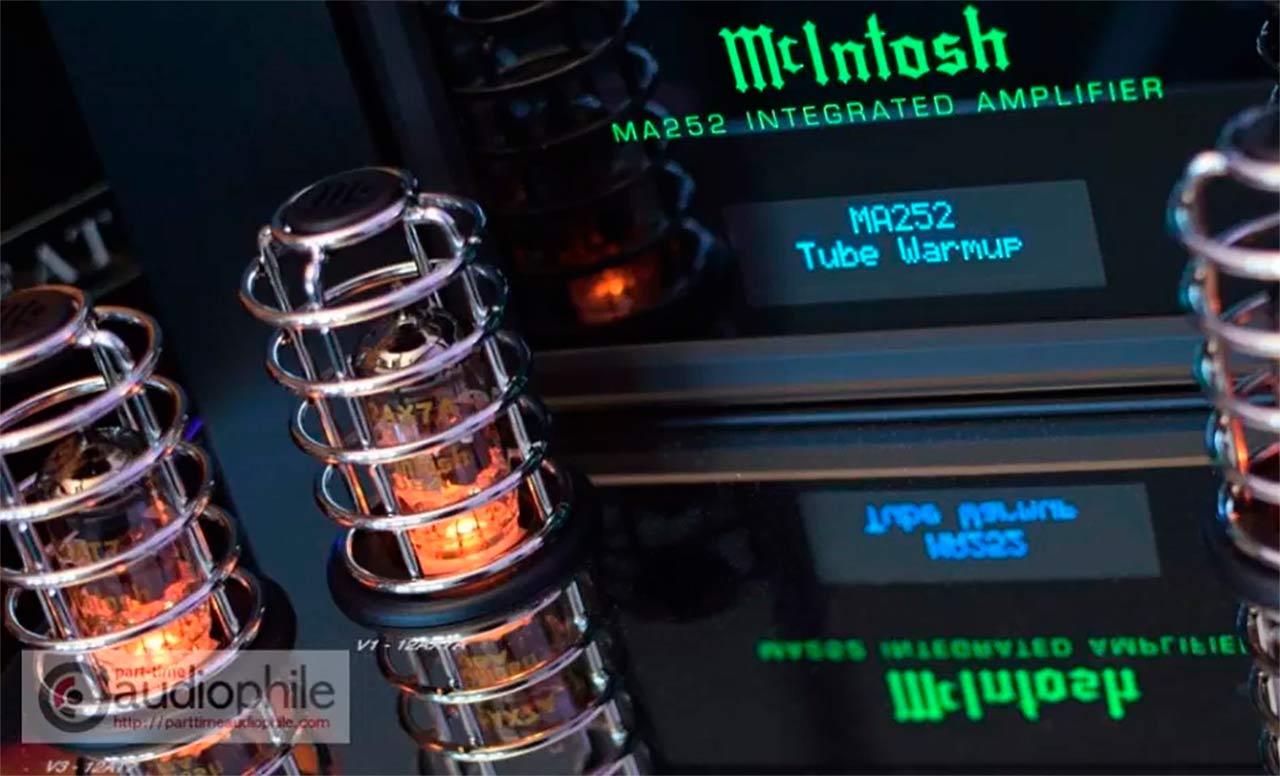 Photo courtesy of PartTimeAudiophile.com
Since the invention of the transistor, the high-end audio world has been divided in two between vacuum tubes and solid state. According to John Stancavage of PartTimeAudiophile.com, inhabitants of each world usually stick to their preferred method of amplification, but sometimes they decide to mix things up and combine the two with remarkable results. One such combination is the MA252 Integrated Amplifier, a hybrid design that features a vacuum tube preamplifier and solid state power amplifier. It's also an amplifier Stancavage calls a "best of both worlds" product that could convince these two worlds to live together in harmony.
One of the first tracks he listened to was a CD version of "So Far Away" by Dire Straits. On some systems, he states Mark Knopfler's guitars and Guy Fletcher's keyboards can "blend together into one thick sound" that lacks separation, but with the MA252 "I could hear each player individually." He adds the "instruments appearing illuminated from within" and the "overall pace of the track was spot-on" with "no tube drag."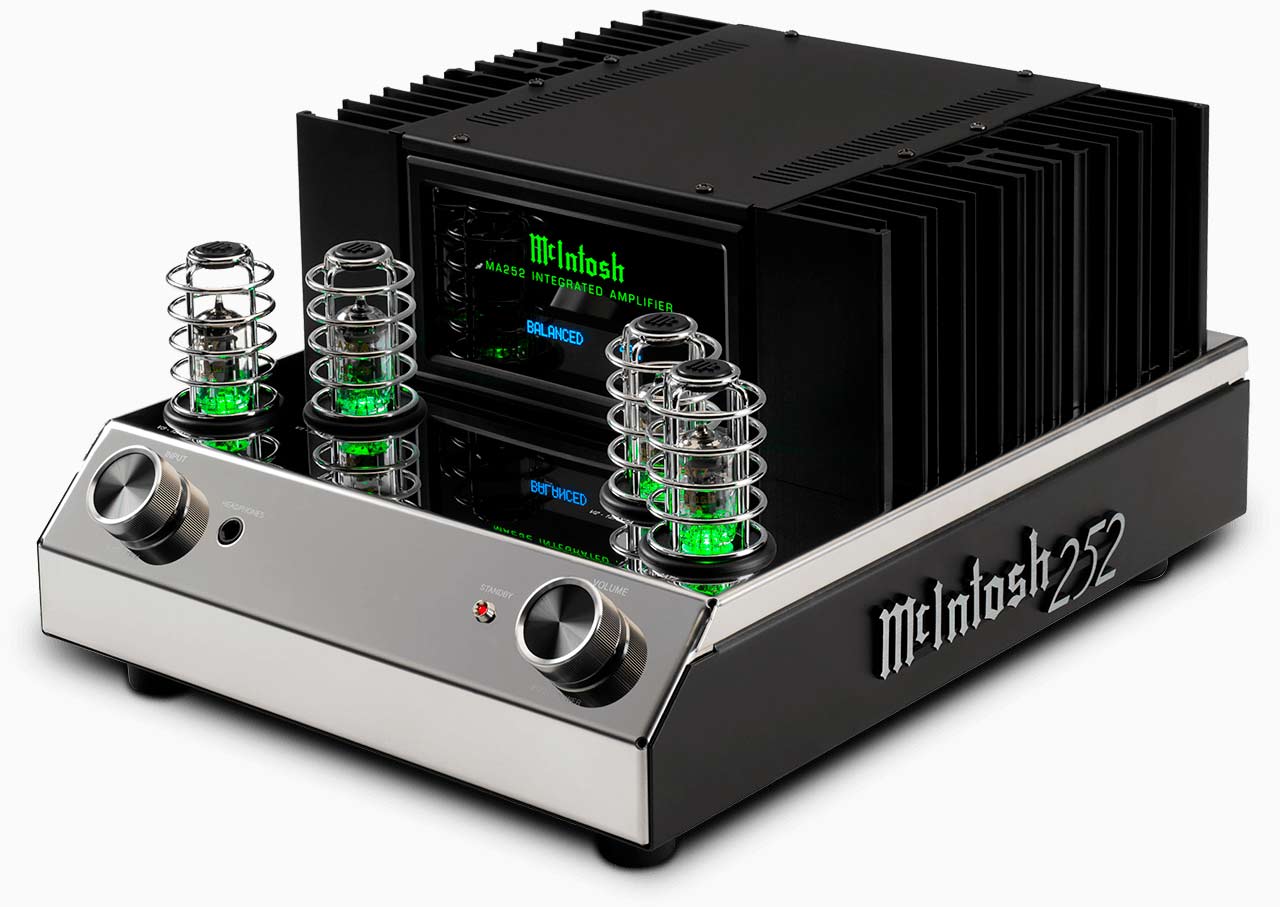 When compared to another integrated amp, the MA252 "brought a superior ease and tactile connection to the music that was addictive." So addictive in fact that the planned one hour listening session with the other amp's owner quickly turned into three hours. "The MA252 will do that to you."
The MA252 also caught his wife's admiration as she stated "that amp sounds silky." He agrees, and says this attribute is what kept him up late during many listening sessions as he just wanted to hear one more of his favorites on the MA252, something he notes is "always is high praise for any component."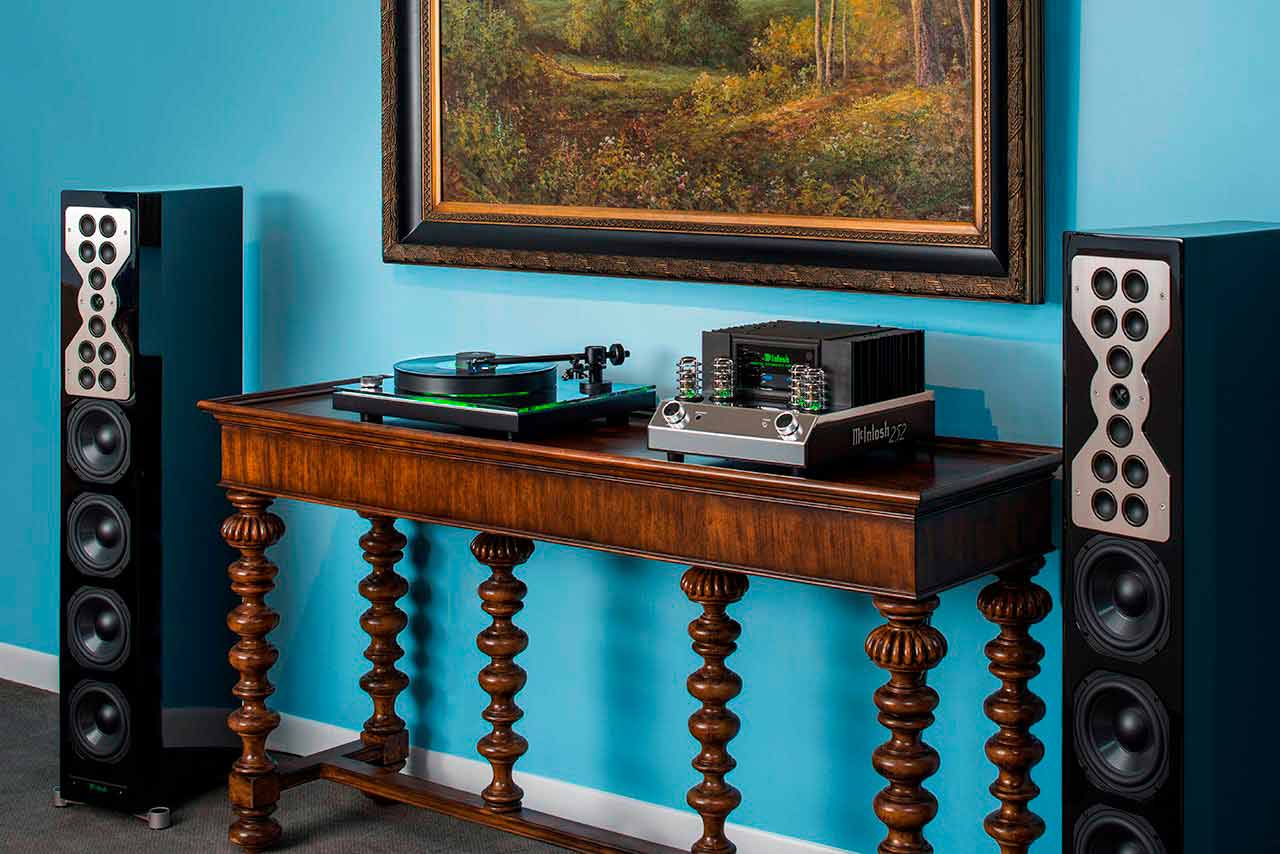 Shown: MA252 Integrated Amplifier, MT2 Precision Turntable and XR100 Speakers. All units sold separately.
In closing, Stancavage states "the McIntosh MA252 offers an alluring combination of tube romanticism and solid-state resolution and authority." And while there might be some differences between it and systems whose amplifiers alone cost 10x as much, "the MA252's own commendable level of performance" for its price "is a minor miracle," making it "an attractive option to serve as the heart of a reasonably priced system." The MA252 "a special component by any standard," a component he "could happily listen to the MA252 for a long, long time."
Click here to read the entire review.
(Excerpts taken from original review by John Stancavage / PartTimeAudiophile.com / March 30, 2018)