HIFI PIG: "THE McINTOSH MA5200 IS AN EXCELLENT AMPLIFIER, WITH A QUALITY DAC AND A NO FUSS APPROACH TO PRESENTING MUSIC"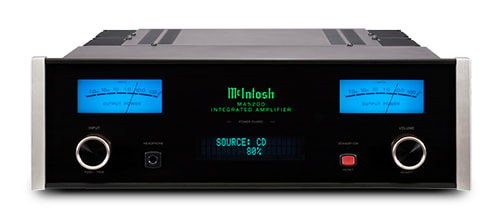 Peter Stanton-Ife from Hifi Pig was able to test the MA5200 integrated amplifier for a month in his home. He applied the standard range of test music types, from female voices to orchestral pieces to pianos to rock and roll. The results?

Like all McIntosh amps he has ever heard, "the MA5200 generates a credible and large soundstage – you really do get the sense of the concert hall, the cocktail bar or the rock concert. But it is also very well balanced indeed. It comes across with a fluidity and smoothness which makes it very easy to listen to for long stretches." "What this amp does so well is to let the music come to the fore and simply provide the power when it is needed." With a compact design that holds 9 total inputs, including 3 digital, and delivers 100 watts per channel, he concludes "the McIntosh MA5200 is an excellent amplifier, with a quality DAC and a no fuss approach to presenting music."

(By Peter Stanton-Ife / www.hifipig.com / July 7, 2014)

Full article available here.