Enjoy The Music reviews the McIntosh MA5300 Integrated Amplifier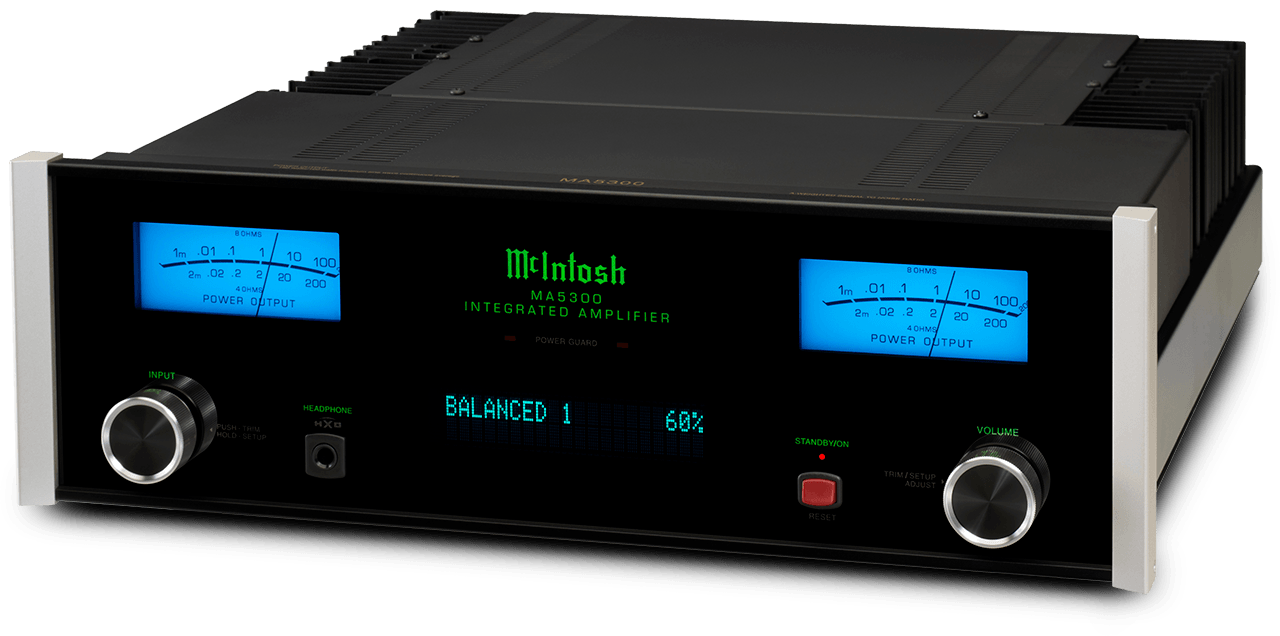 Our smallest solid state integrated amplifier in terms of both power output and physical size, the MA5300 is a perfect choice for a smaller room or if you're just beginning to build your home audio system. It has 12 inputs and outputs 100 Watts per channel into 8 Ohm speakers or 160 Watts per channel into 4 Ohm speakers.
While reviewing it for www.enjoythemusic.com, Ron Nagle noted how an audiophile's spouse can sometimes develop super hearing abilities. This has happened to his wife as evidenced by her comment of "Sounds good, no extraneous noise, pure music" as she walked by when Ron was listening to the MA5300. He agrees, saying "The entire frequency spectrum [from] treble to bass has a total see into the music balance."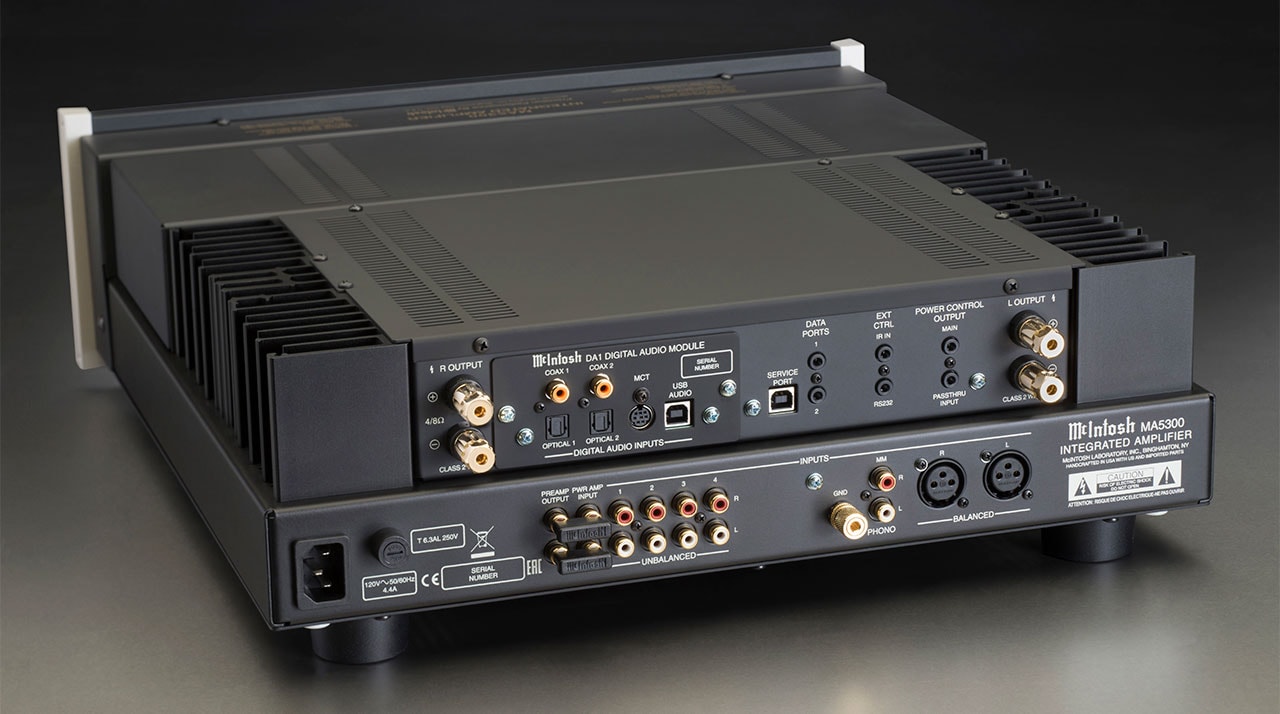 Regardless of the source component, the music heard was that of the source material "and not the MA5300… Nothing is lost and nothing is added passing through this MA5300 amplifier." That is the goal of all McIntosh products - to leave the music untouched so it can be reproduced the way the artist intended it. The sound of his Ortofon 2M Silver was "better than ever!"
"If I were to begin building (once again) a highly accurate laboratory reference audio system," he concludes, "I would base everything on the corner stone that is the McIntosh MA5300 Integrated Amplifier."
Click here to read the full review.
(by Ron Nagle / www.enjoythemusic.com / March 2018)