HiFi Wigwam reviews the "deeply impressive" MA5300 Integrated Amplifier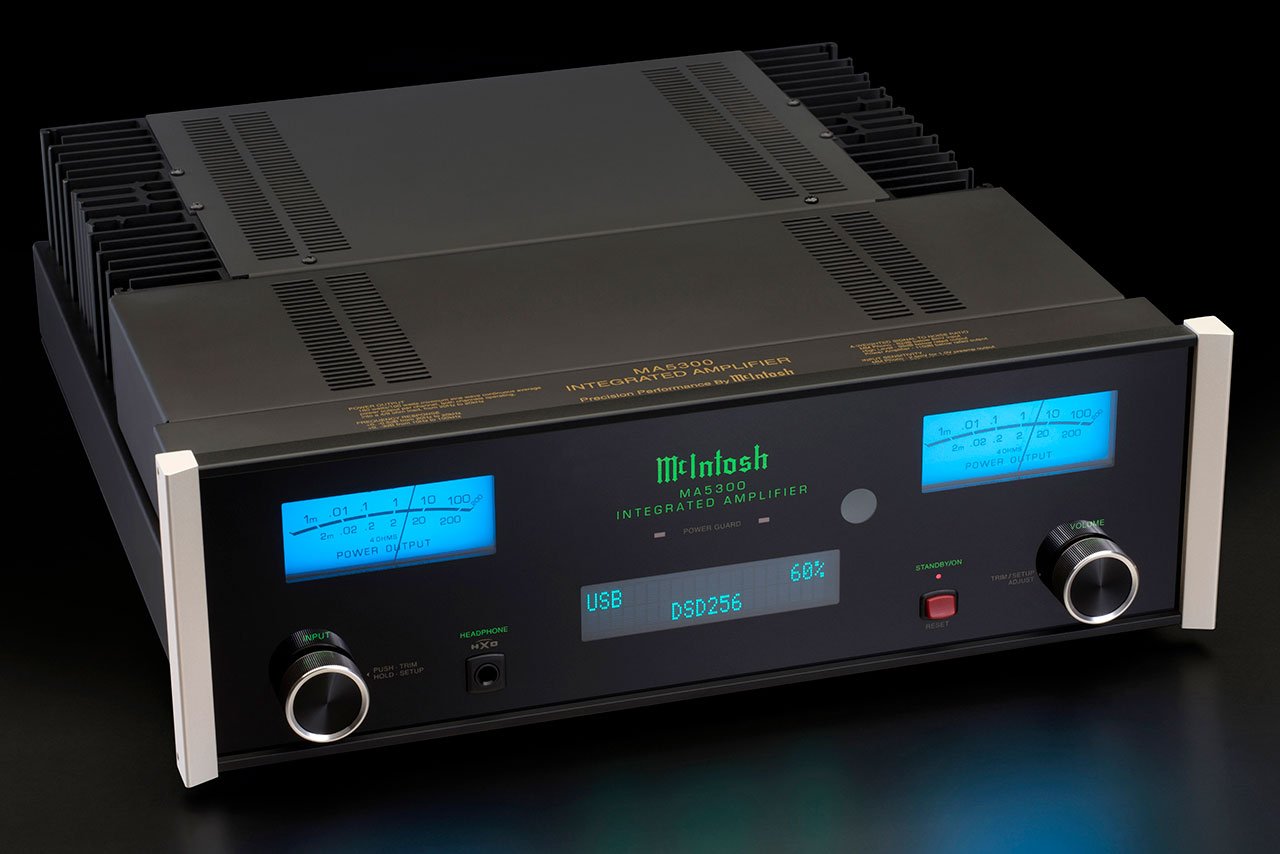 The MA5300 Integrated Amplifier is our smallest integrated amplifier in both physical size and power output. Its 12 inputs and outputs and power rating of 100 Watts per channel into 8 Ohm speakers or 160 Watts per channel into 4 Ohm speakers proves that big sound can come in small packages. During their time with it, it gave HiFi Wigwam an overall impression of "major-league build quality" and "exemplary fit and finish."
After playing a vast amount of music through it, the MA5300 proved "deeply impressive… Transients are fast, drums have energy and attack, and bass is tight and defined." With the volume turned up for "Comfortably Numb" from David Gilmour's Live in Gdansk, Gilmour's guitar took center stage while the drums literally had a "physical impact." At more common listening levels, the MA5300 performed just as well, "retaining the weight and clarity" of the music. "Every finger movement scraping on the guitar strings" in Rodrigo y Gabriela's Mettavolution could be heard at late-night listening levels.
The digital-to-analog convertor (DAC) in the MA5300's DA1 Digital Audio Module "is pleasantly free from any obvious glare, edginess, harshness or graininess." Sir Georg Solti's Verdi Requiem on CD has massive dynamic range with challenging brass but the MA5300 "kept all the detail, pace and pent up energy of the performance without tipping over into harshness." They found this "very impressive" since that CD has been "the downfall of a number of amplifiers" they've tested.
"Regardless of the input, source or music, the McIntosh manages not to 'sound' digital, analogue or anything else. It just sounds musical." The MA5300 is a "clean, open-sounding, 'iron fist in a velvet glove' amplifier that is very faithful to the source" that is able to put "the music and fun into recordings, regardless of their quality." A system built around the MA5300 is "likely to provide a massive amount of musical enjoyment for a very long time."
Click here to read the full review.
(Excerpts taken from original review by www.hifiwigwam.com / January 22, 2020)