Stereonet reviews the McIntosh MA5300 Integrated Amplifier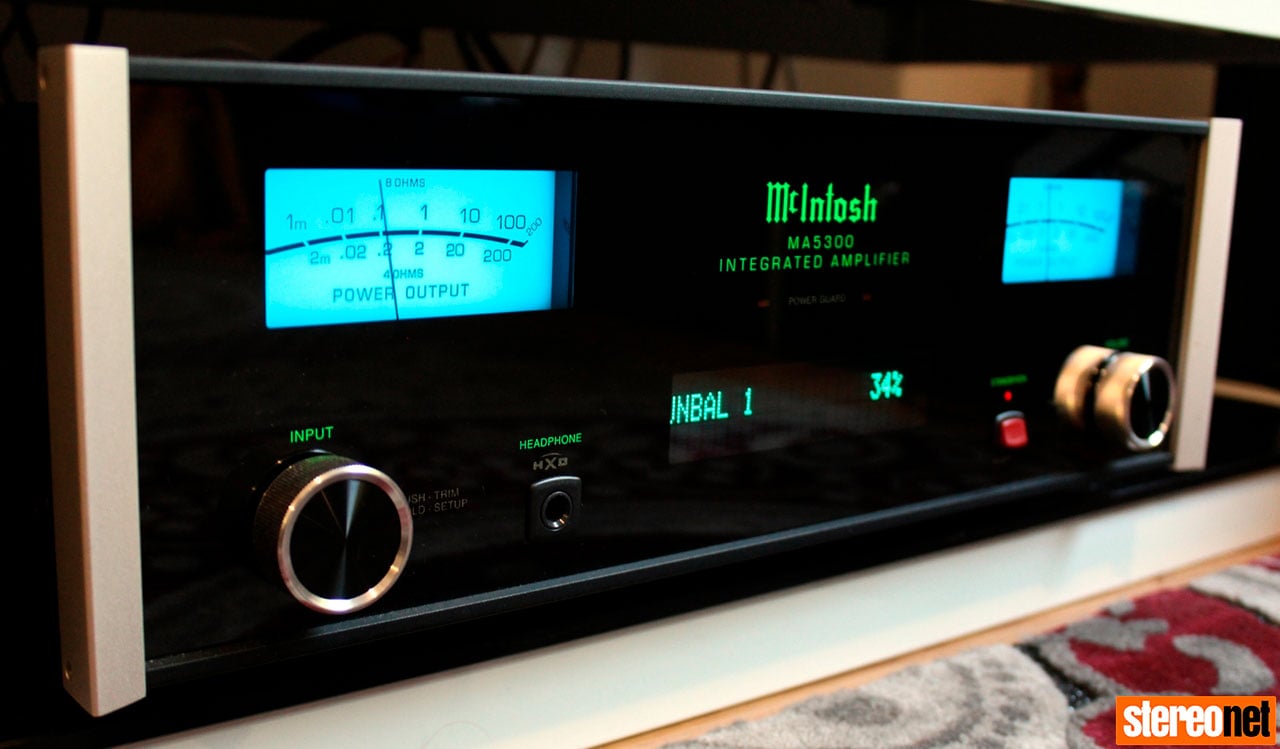 The MA5300 is a direct coupled amplifier that delivers 100 Watts per channel into 8 Ohm speakers or 160 Watts per channel into 4 Ohm speakers. It has 6 analog inputs (including 1 Moving Magnet phono input) and 6 digital inputs to connect nearly every type of source device.
With its blue meters, knobs and illuminated logo, Jay Garrett of StereoNet UK says "Unmistakably McIntosh" is the most concise way to describe the MA5300. To his surprise, especially considering McIntosh's reputation and history of providing lots of power, it was much more "well-behaved" than he had anticipated. "It was as if someone dragged in an angry Timber Wolf only to have it curl up sweetly in front of the fire."
Playing some Human League via the phono input, the one word that came to his mind to describe the sound was 'authentic.' "It sounded just as it should be, without anything 'edgy' or overly emphasized." It was a similar experience listening to Best of Bread on FLAC with everything being "honest to the source" with "no coloration" from the amplifier.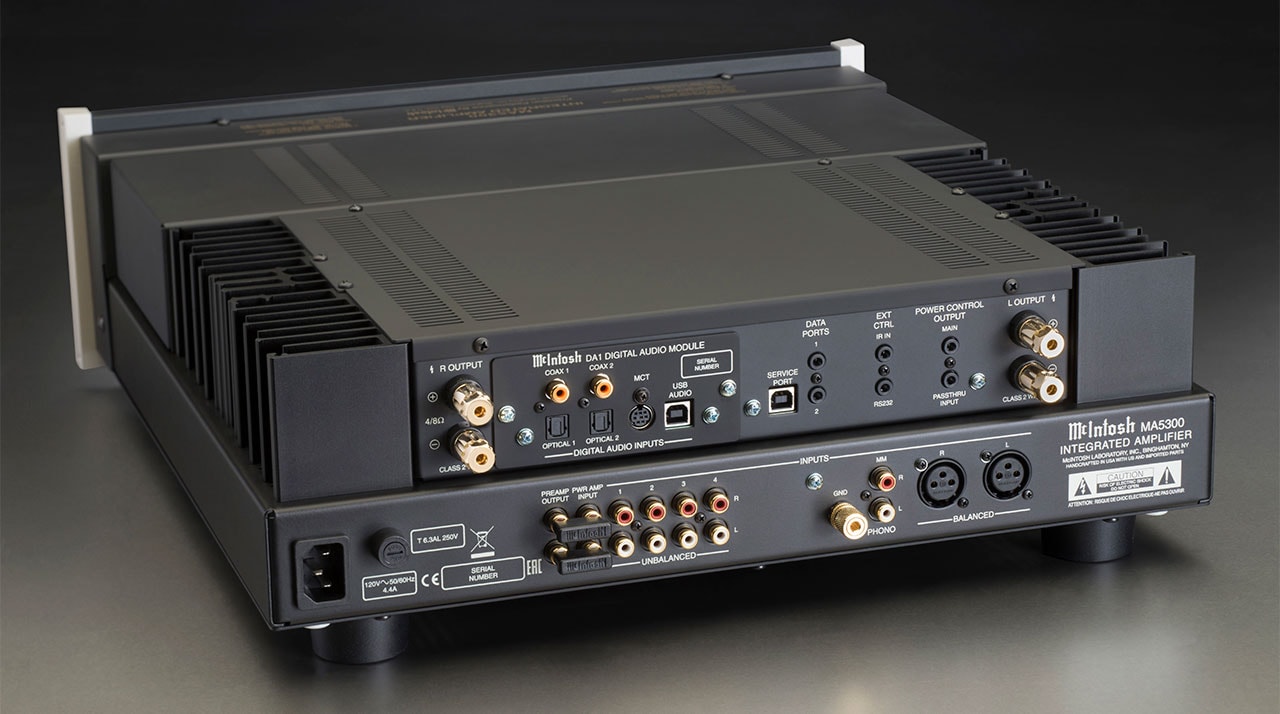 He says the "MA5300 proved very adept at channel separation - putting you right in the acoustic sweet spot with the arrangements engulfing you." He adds this "delicate, intricate handling of music" was not what he expected. "I, of course, know that McIntosh has an ardent fan base and I am beginning to understand why."
"If you were looking for an integrated amplifier with substantial physical presence but also deft handling of music then I recommend you test your ears with the McIntosh MA5300."
Click here to read the full review.
(Excerpts taken from original review by Jay Garrett / www.stereonet.co.uk / August 25, 2018)