HiFi+ Magazine: The McIntosh MA7200 "is capable of great things"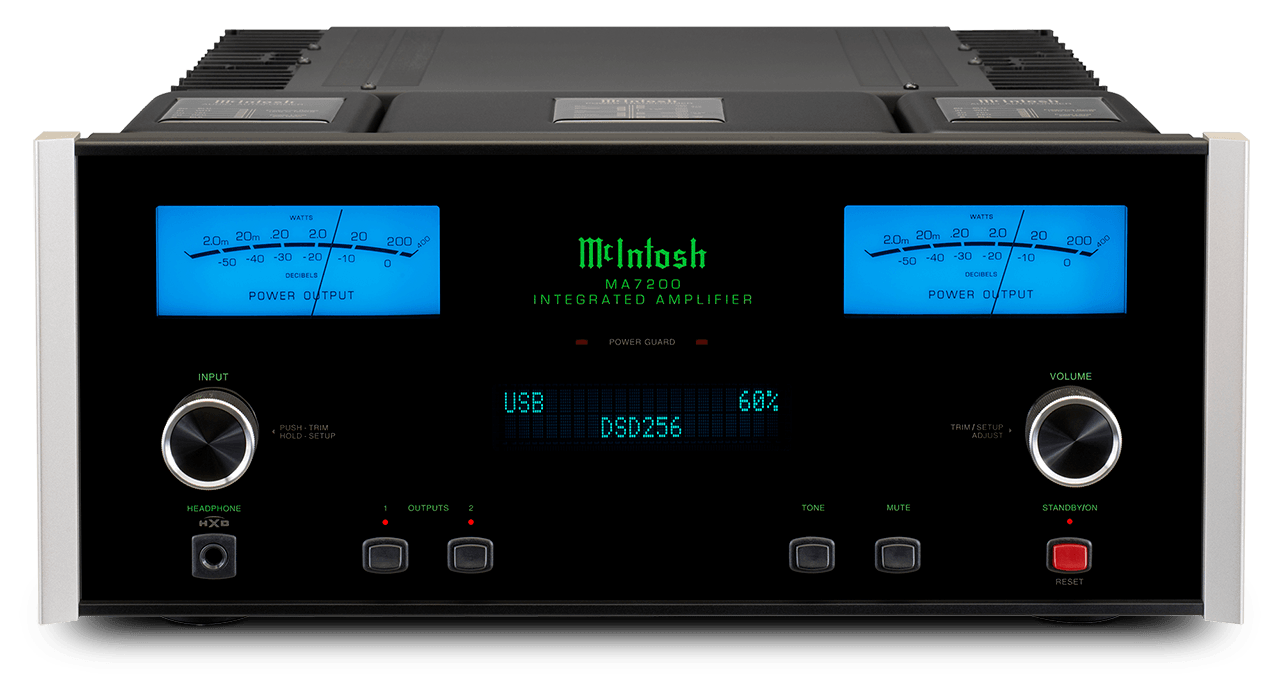 Alan Sircom of HiFi+ Magazine says that despite its traditional McIntosh look, the MA7200 is "about as forward thinking and as flexible an amplifier you can buy." A 200 Watts per channel integrated amplifier, it has 8 analog and 6 digital connections, and it "simply will not run out of inputs any time soon."
Thanks to its traditional McIntosh design, he says the MA7200 is "a beast and a brute of an amplifier… in all the right ways." It "drips confidence and control" and conveys a "sense of complete authority" to the music. It has a "great deal of­ finesse to its sound" along with a "very wide and deep soundstage" that gives a sense of real "human beings playing music in a three dimensional space."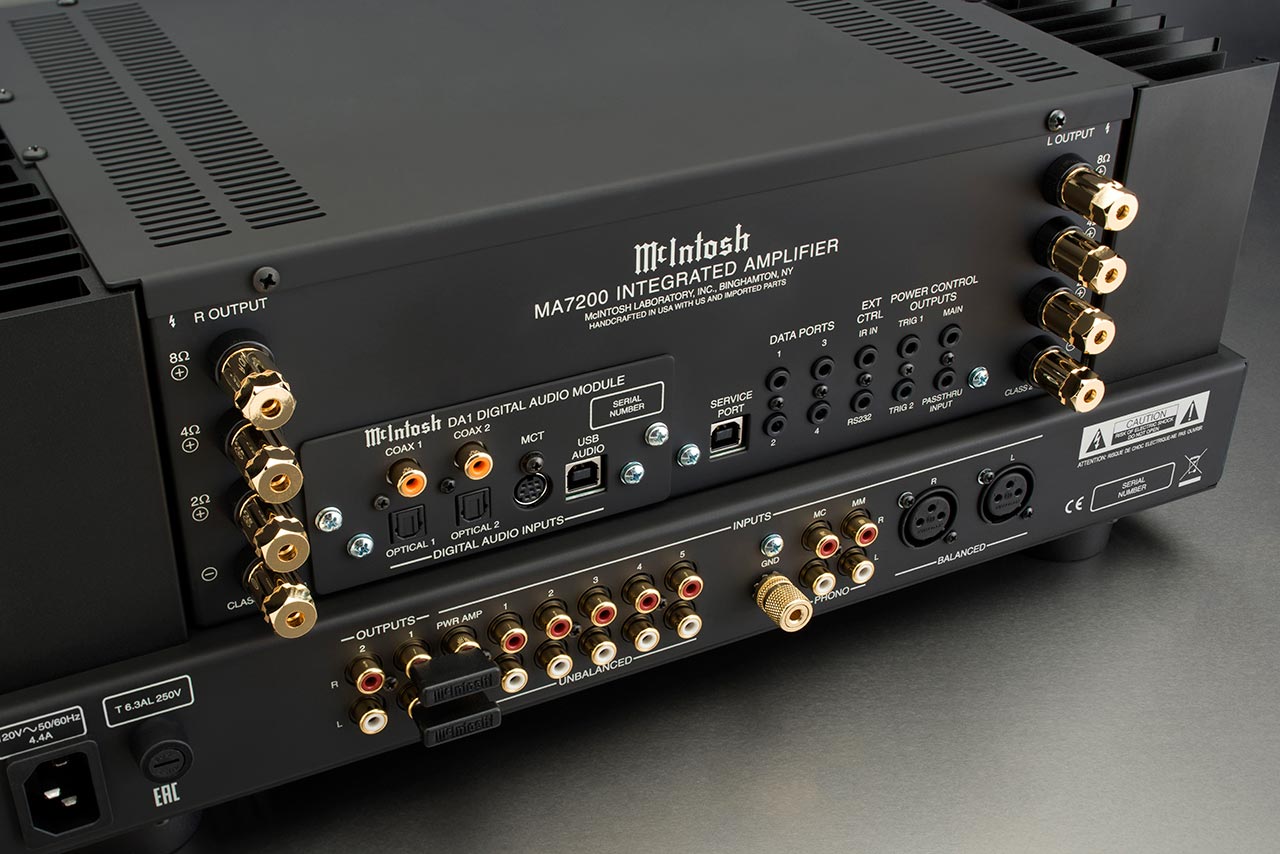 On "La Grange" from ZZ Top, Billy Gibbons feels like he is in the room with you so much that Sircom says you might want to have some beard oil ready. And while it has the "muscle and sinew to play like a bruiser," it also has the "harmonic structure and refinement to play some more subtle works" too.
The MA7200 "is a very elegant sounding amplifier with a lot of power in reserve." It's "a hefty amplifier that is capable of great things and a lot more than just brute force, the MA7200 doesn't just look the part, it sounds the part!"
Download the full review.
(Excerpts taken from original review by Alan Sircom / HiFi+ Magazine / September 2018)