McINTOSH MA7900: "THERE AREN'T MANY BETTER AMPLIFIERS BETTER BEYOND THIS ONE"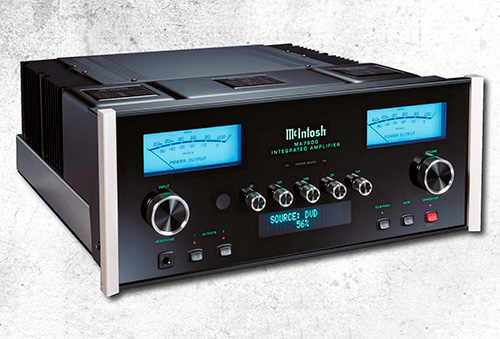 The MA7900 Integrated Amplifier helps bring audio dreams to reality with its healthy 200 Watts of power per channel, 12 inputs (including phono and digital) plus countless other features. Germany's Stereo Magazine seems to agree, saying it's "majestic and powerful" sounding. With legendary "control and calmness," it glides through music with "poise and agility" just waiting for the right moment to unleash "its full glory and reach out with so much dynamic power that you are left open-mouthed."

With the absence of noise, an unexpected fleet-footedness, no shortage of agility and with bass that's in a league of its own "there aren't many better amplifiers better beyond this one."

(By Tom Frantzen / Stereo Magazine / Issue #4 2016)

Click here to read the full review.