ACCLAIMED McINTOSH MA8000 RECEIVES REFERENCE PRODUCT AWARD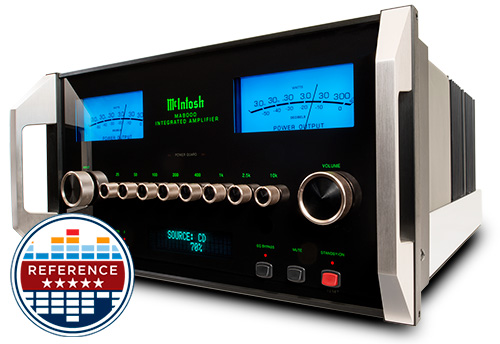 The MA8000 has received a Reference Product Award from The Speaker Shack, who calls is "a formidable Integrated Amplifier which is not short on anything" and "one of the most comprehensive" integrateds they have come across. Having reviewed and auditioned numerous amps, they have a keen awareness of where a product stands in the hierarchy of high-end amplifiers. "To put it bluntly," they say, "this amplifier sits somewhere at the top" of the ladder due to its flexibility of connections, the multitude of functions it provides and "most importantly its ultimate sound quality." Noting a "spectacular" build quality, they say the MA8000 "just feels effortless in the way it portrays the music" making it "one of the most musical sounding amplifiers" they've ever heard - one they just "cannot get enough of."

We are honored to receive their Reference Product Award for the MA8000.

(By www.speakershack.co.uk / November 16, 2016)

Click here to read the full review.