The "state-of-the-art" McIntosh MA8900 Integrated Amplifier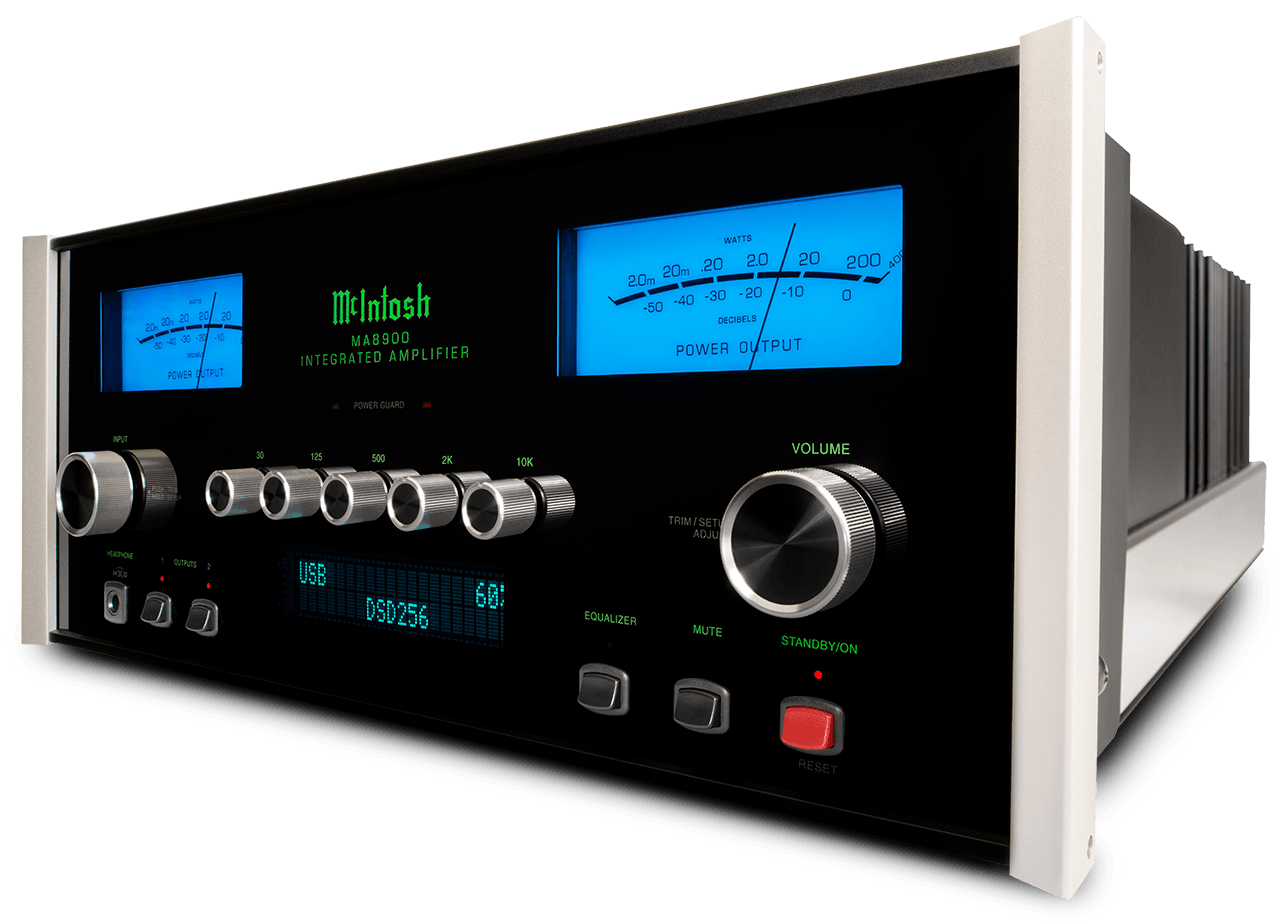 UPDATE: MA8900 named 2017 Best Stereo Integrated Amplifier by SECRETS of Home Theater and High Fidelity.
Glenn Young can still recall the first time he heard a McIntosh powered system as a teenager. Now many years later, he wondered if McIntosh still 'has it' when it comes to clarity and power. After spending time with the MA8900 Integrated Amplifier, he says the answer is yes.
"The McIntosh MA8900 is a state-of-the-art component in every way." It "has amazing detail throughout its entire frequency range" with both sets of his speakers exhibiting "excellent bass control and excellent extension."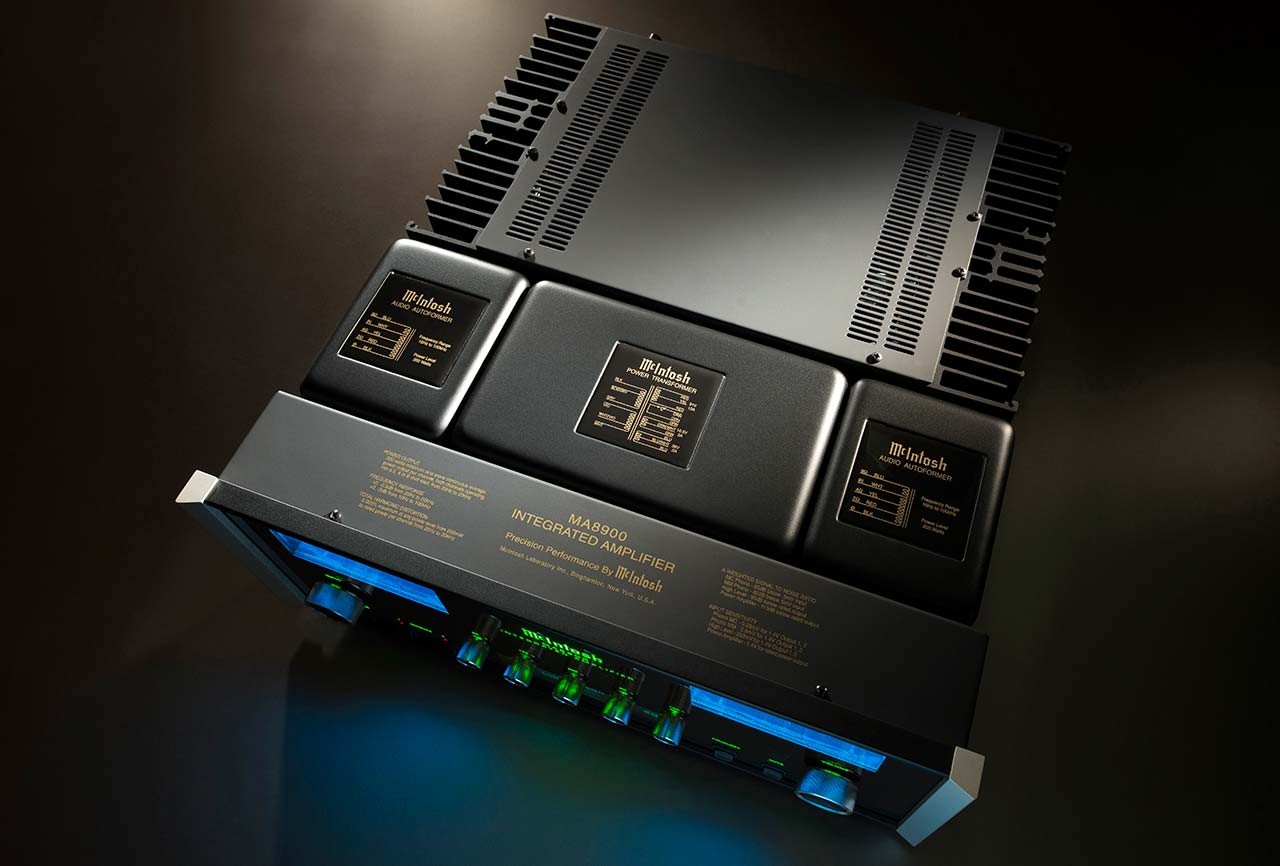 Young played numerous tracks with each testing the MA8900 for various things. Balkan Beat Box's "Quand Est Ce Qúon Arrive" from Nu Med tested the MA8900's pace. "If the percussion isn't compelling, then something's wrong. The McIntosh delivered the best performance of this cut that I've heard."
Bellezza Crudel's "Vivaldi – Cantata PV 679: Che Giova Il Sospirar, Povero Core – Aria: Cupido Tu Verdi" from Vivaldi was played for its soprano voice and amazing imaging. "Some amplifiers seem to blur the voice and the string instruments. But with the McIntosh, the soloist was clearly separate. The soprano range of the female voice is also where amplifiers can sound nasal if the tonality isn't spot on. The MA8900 avoided that flaw and delivered the singer in all her glory."
The solo piano in "Sergi Rachmaninoff – Movement Musical in e minor, Op. 16, No. 4" from Steinway Celebration's A Steinway Celebration was used to assess the tone of the MA8900. "The McIntosh yielded a 'the piano is in the room with you' sound while preserving the particular forward and clear tonality that Steinway instruments are so well-known for."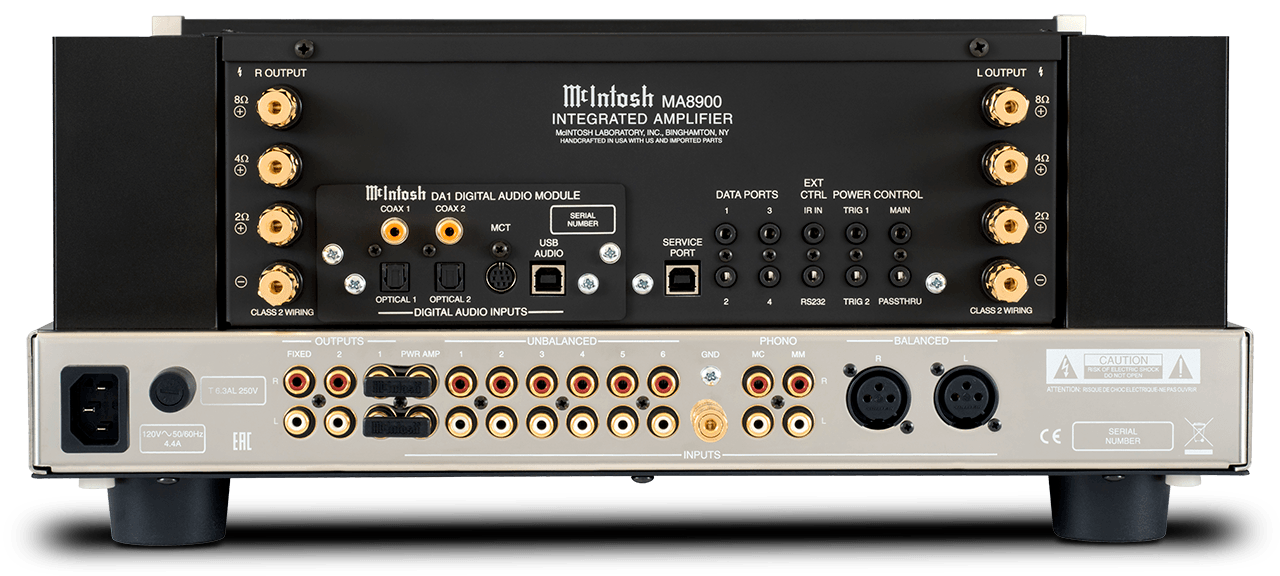 After all his testing, he concludes that "The McIntosh MA8900 Integrated Amplifier is everything an audiophile might desire, both sonically and in durability." He adds, "The sound is dynamic without being harsh, controlled without being lifeless, detailed without becoming shrill, and absolutely realistic... [it] can help you make the best of your music, your speakers, and your room.... Further, its durability exceeds that of any other amplifier that I know of in the consumer market."
For more test results from additional tracks, click here for the full review.
(by Glenn Young / SECRETS of Home Theater and High Fidelity / October 25, 2017)