Stereo+ reviews the "beautifully balanced and detailed" McIntosh MA8900 Integrated Amplifier
Awarded 5 Stars.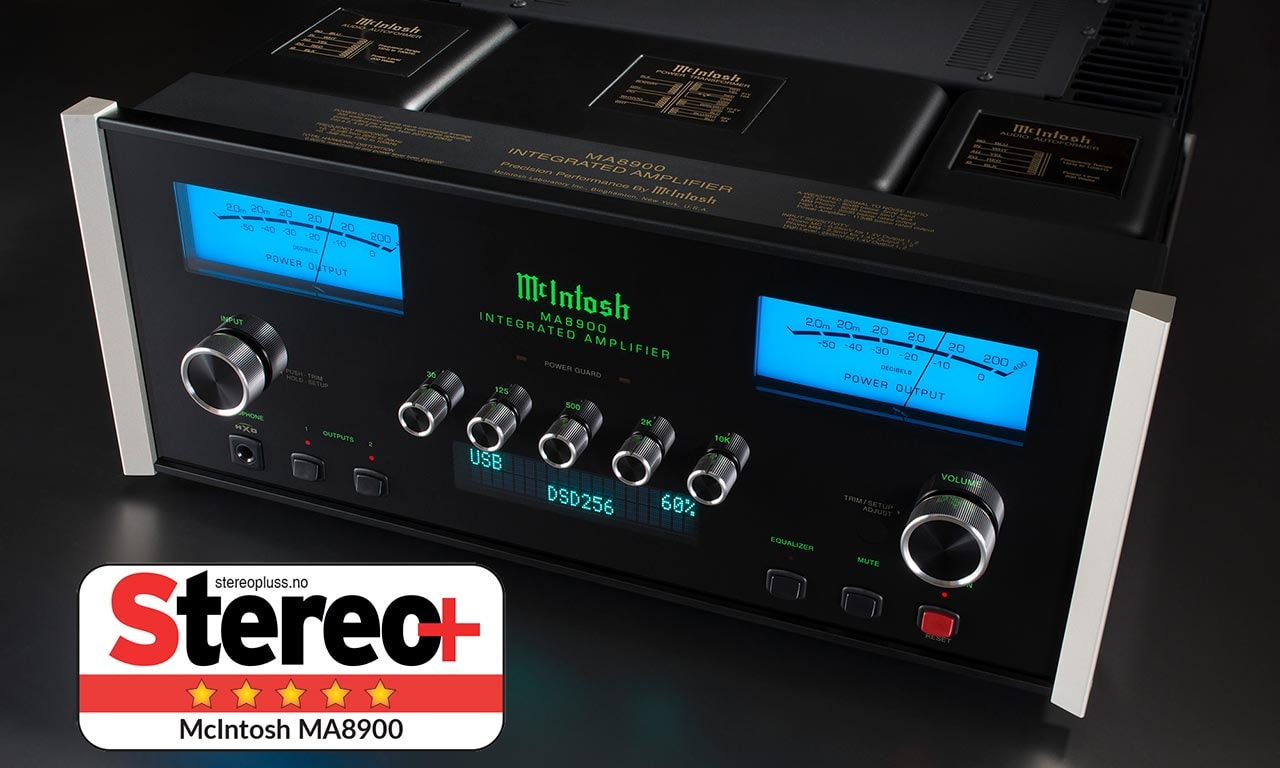 The MA8900 Integrated Amplifier and its 200 Watts per channel can bring all your music to life. Comparing its ruggedness and power to the Dovrefjell Mountains in central Norway, reviewer Håvard Holmedal of Norwegian magazine Stereo+ says the MA8900 gives you the same feeling "you get from a V8 engine" from the moment you turn it on.
Sporting the classic McIntosh aesthetic, Holmedal states "It looks kind of retro and it's cool." In awarding it 5 stars, he concludes "The sound character of the McIntosh MA8900 is beautifully balanced and detailed, and I have to admit that I am very much in love."
Click here for the full review.
(by Håvard Holmedal / Stereo+ / 07/2017)