Reviewed: The "Beautiful Sounding" MA8950 Integrated Amplifier is Up There with the 'Hi-Fi Gods'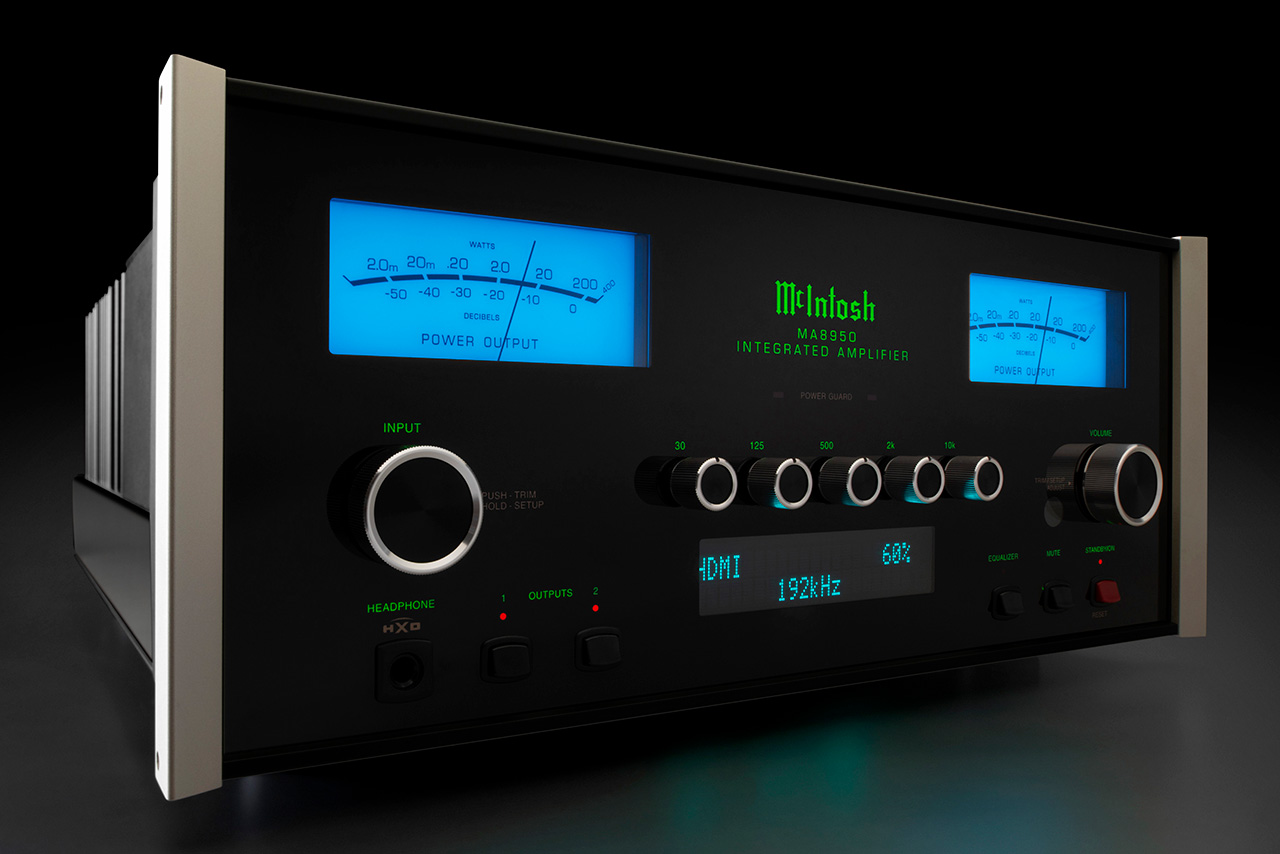 The MA8950 Integrated Amplifier offers 200 Watts per channel, a total of 16 inputs, and combines McIntosh's amplification expertise and preamplifier technologies into one comprehensive stereo sound system component. It replaces the award-winning MA8900 (Secrets of Home Theater and High Fidelity 2017 Best Stereo Integrated Amplifier) and adds additional performance enhancements to an already outstanding stereo integrated amplifier.
Reviewer of Ed Selley of the United Kingdom based Sound Advice said "the MA8950 is enormously powerful" and that there are "few speakers it won't drive to their breaking point," but added that "what might be less expected is how delicate the McIntosh can be." He continued, "Small scale material is replicated with incredible delicacy and nothing is ever forced or made to sound bigger and more powerful than it should be."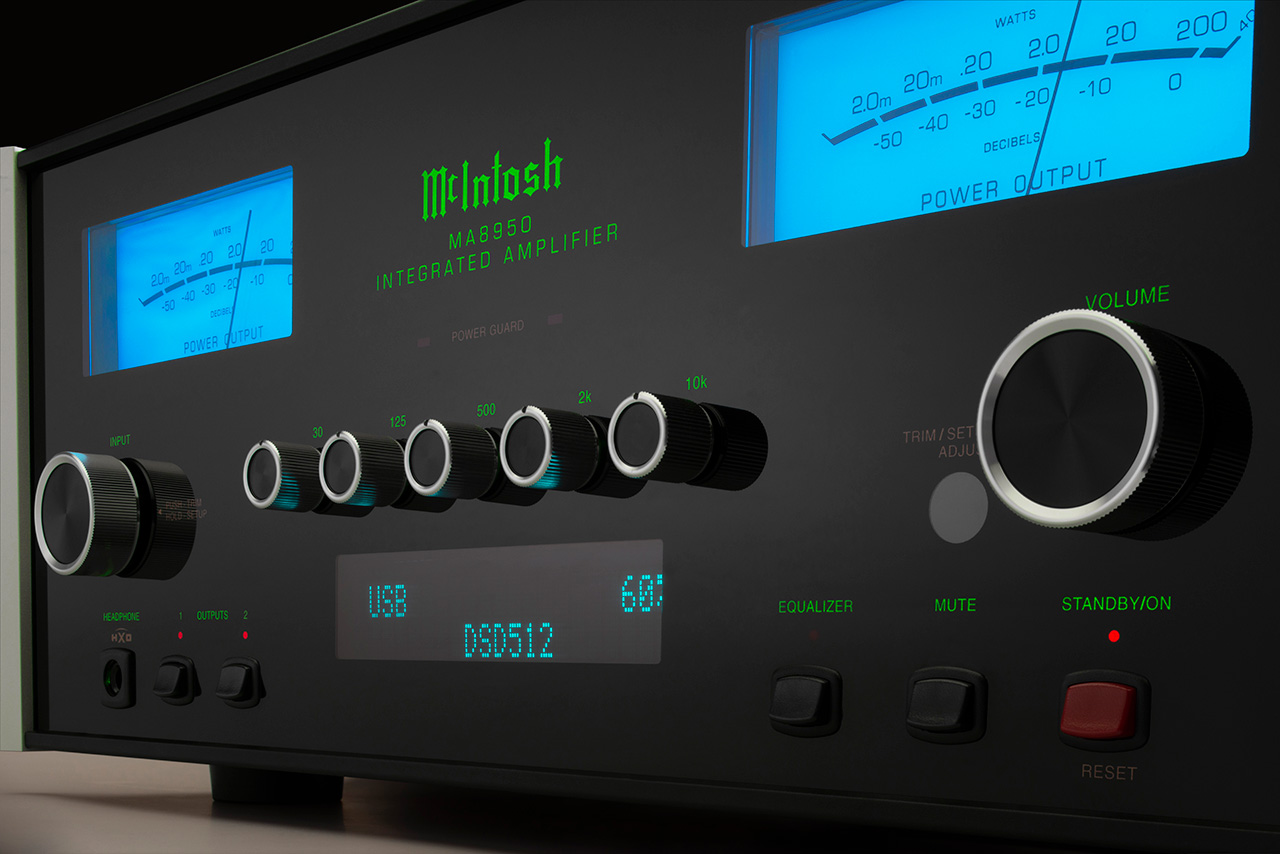 During his review of the MA8950 that encompassed a variety of music genres, the bass extension was "positively subterranean" at times. "Almost regardless of the speakers you choose to connect to it," Selley said, "the McIntosh will extract deeper, more controlled and altogether more invigorating low end from them than you might have assumed was possible."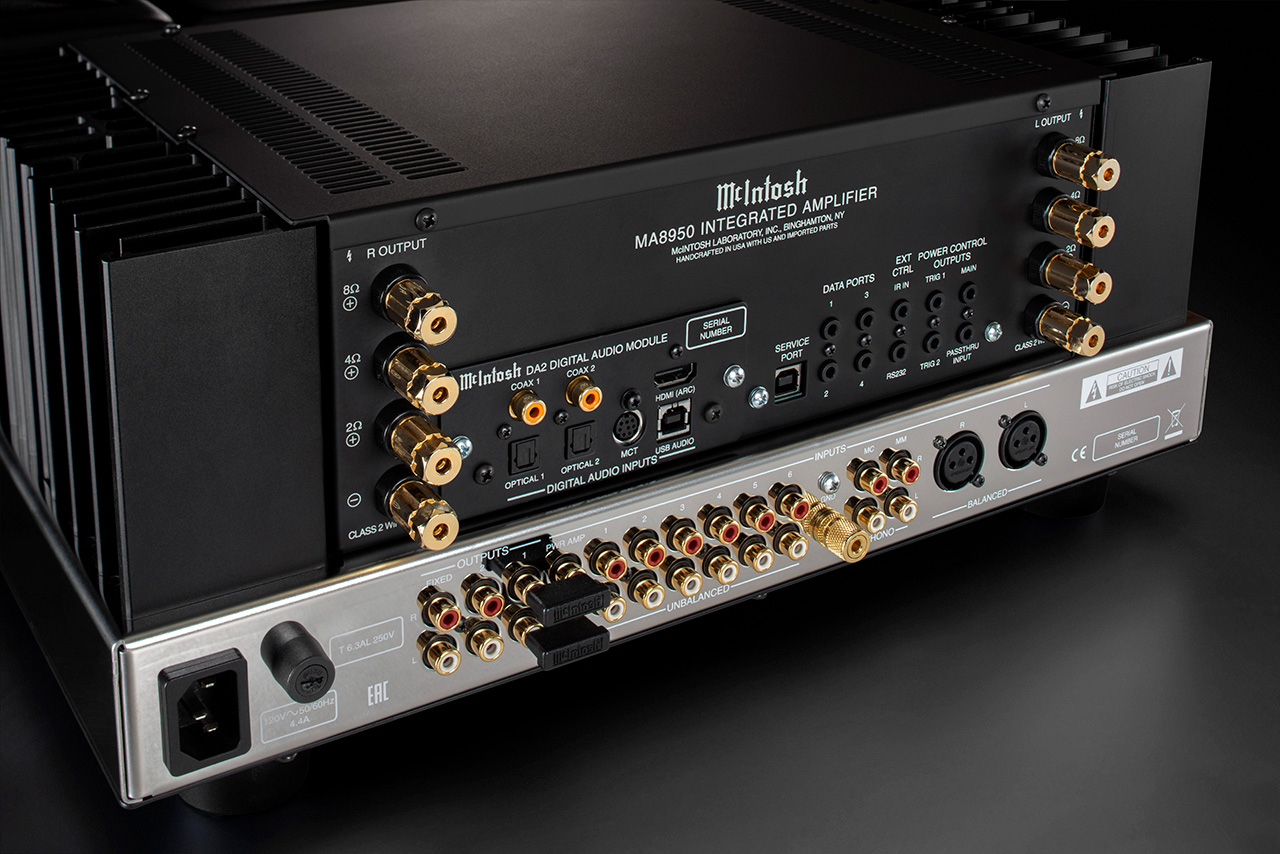 Overall the MA8950 was "astonishingly consistent" across its 16 inputs, leading Selley to conclude the MA8950 is "an amplifier that can handle almost any partnering equipment and speaker and deliver outstanding performance and flexibility with all of it. This is how McIntosh makes hifi and the results are sensational… It delivers sparkling performance while offering enormous connectivity and user friendliness."
Click here to read the full review.
(Excerpts taken from original review by Ed Selley / www.sound-advice.online / August 25, 2022)