The Highly Recommended McIntosh MA9000 "may be the last amplifier you ever need to buy"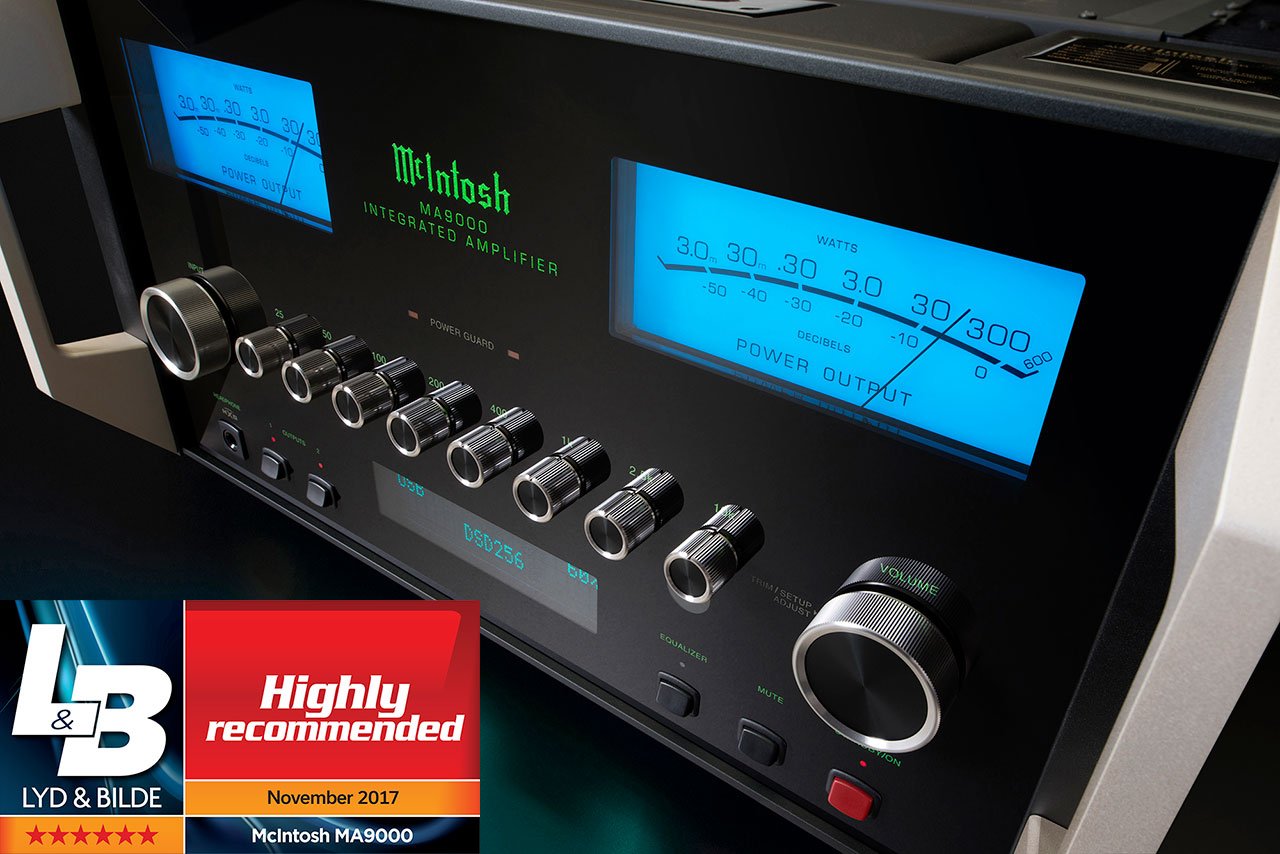 Combining our amplifier and preamplifier expertise into one comprehensive unit, the 300 Watts per channel MA9000 Integrated Amplifier was designed to help you achieve audio perfection. It comes with enough inputs - 10 analog and 6 digital - to last a lifetime. To keep up with the ever changing world of digital audio, all the digital inputs are housed in our new DA1 Digital Audio Module. The DA1 can be replaced by future modules to keep the MA9000 up to date as new digital audio formats and technologies are developed.
In their review, Norway's Lyd & Bilde magazine calls it "world class audio" with "rock solid sound loaded with details and colors." They note that the "well engineered" McIntosh amplifiers are some of their favorites to test. "They are among the best amps we listen to and you can connect almost any type of speaker."
"The large open sound feels right every time we sink into a sofa and turn up the volume. The natural sound gives us goose bumps." The Highly Recommended "MA9000 is one of the three best amplifiers" we've tested, and it "may be the last amplifier you ever need to buy."
Click here for the full review.
(by Lasse Svendsen / Lyd & Bilde / November 11, 2017)