McIntosh MA9000 wins Reviewers' Choice Award from SoundStage! Network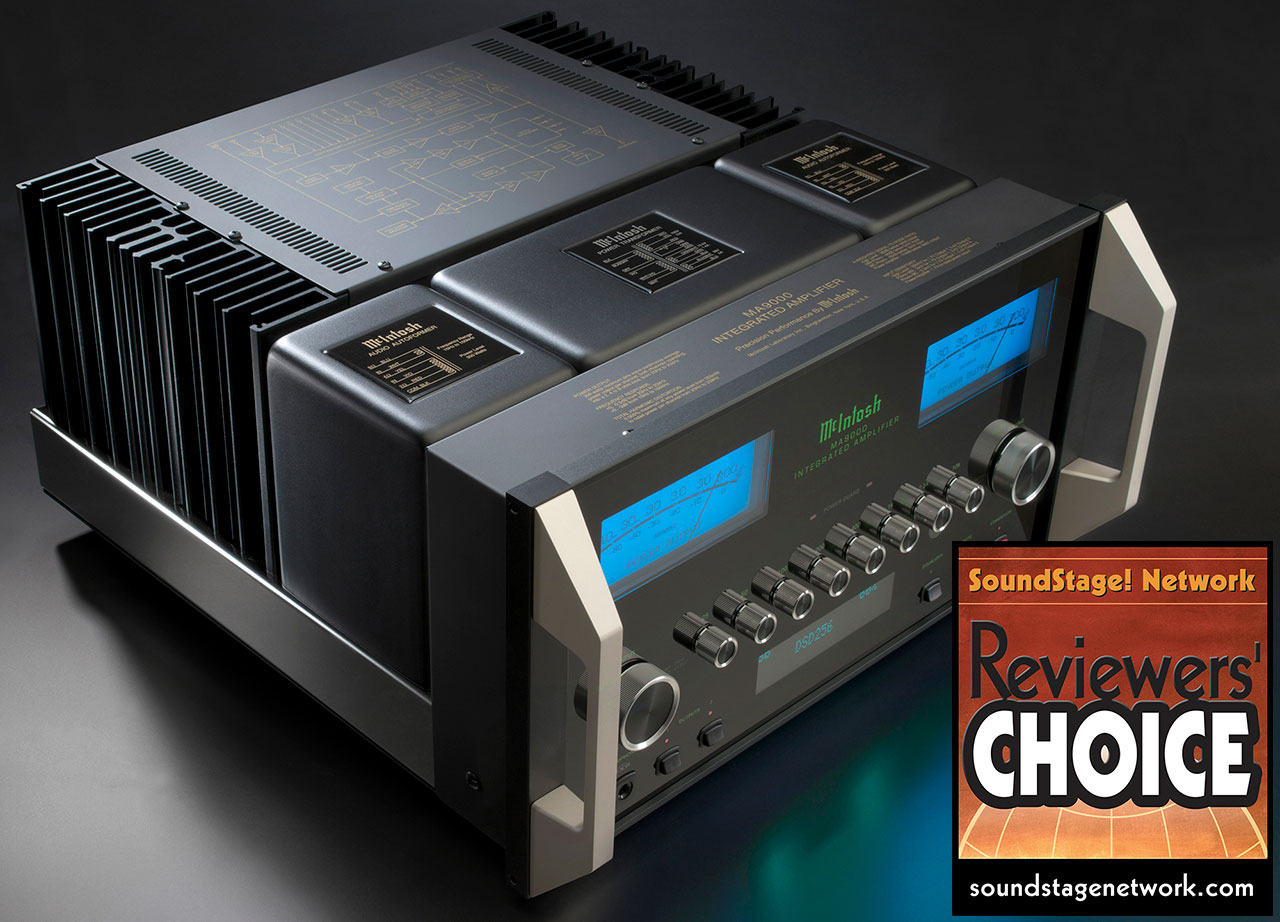 UPDATE: McIntosh MA9000 named 2018 Integrated Amplifier Product of the Year by SoundStage! Network
The MA9000 Integrated Amplifier "conforms to no preconceived notion of what an integrated amplifier should be," says Jeff Fritz of SoundStage! Network. His 11-year-old son described it as "retro cool," to which Fritz agrees. "Not only is the look classic, but the build quality is outstanding." He recalls countless expensive audio products whose relatively simple aluminum cabinets have misaligned joints. "Contrast that with the complex construction of the MA9000, whose materials include glass, stainless steel, and aluminum, among others – it all fits together perfectly... McIntosh has been doing this a long time; they've got the building of audio products down pat."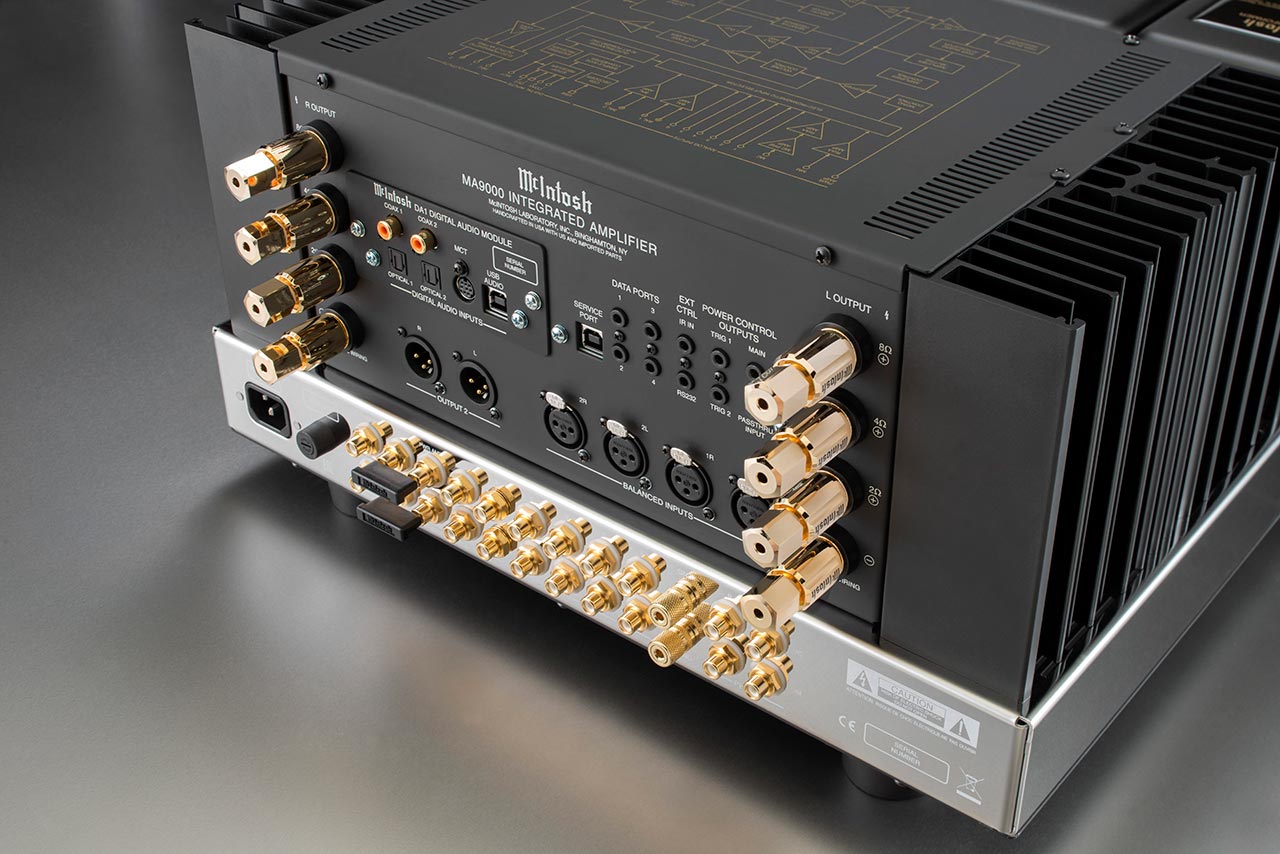 During listening sessions, he was immediately impressed by "the tremendous presence of voices" through the amp. The opening of Lana Del Rey's "White Mustang" had "a sound comprising tonal density and shape that made this singer's voice feel tangible," he writes. On "Love," the bass "was springy through the MA9000, even bouncy, yet with real punch and physical impact." The low frequencies 28 seconds into the track "Something Just Like This" from Coldplay and The Chainsmokers "startled and impressed me with their immediacy." The acoustic piano in the opening bars of Alexis Ffrench's single "Bluebird" was "simply beautiful, the MA9000 reproducing the light, hopeful sound with all of this music's bloom and flowing nature intact."
The MA9000 "was super in the midrange... The bass was firm and athletic... the highs had the detail you'd expect from any good modern component... These attributes made the MA9000 easy to listen to for hours on end."
The "MA9000 is one of the most complete audio products I've reviewed," Fritz says. When factoring in build quality and finish, Fritz states "the result is the most easily recommendable product I've reviewed in years – a Reviewers' Choice and an early leader in our 2018 race for Product of the Year."
Click here for the full review.
(by Jeff Fritz / SoundStage! Network / February 1, 2018)