The "Mighty" MA9500 Reviewed by Hi-Fi News
Named an Outstanding Product.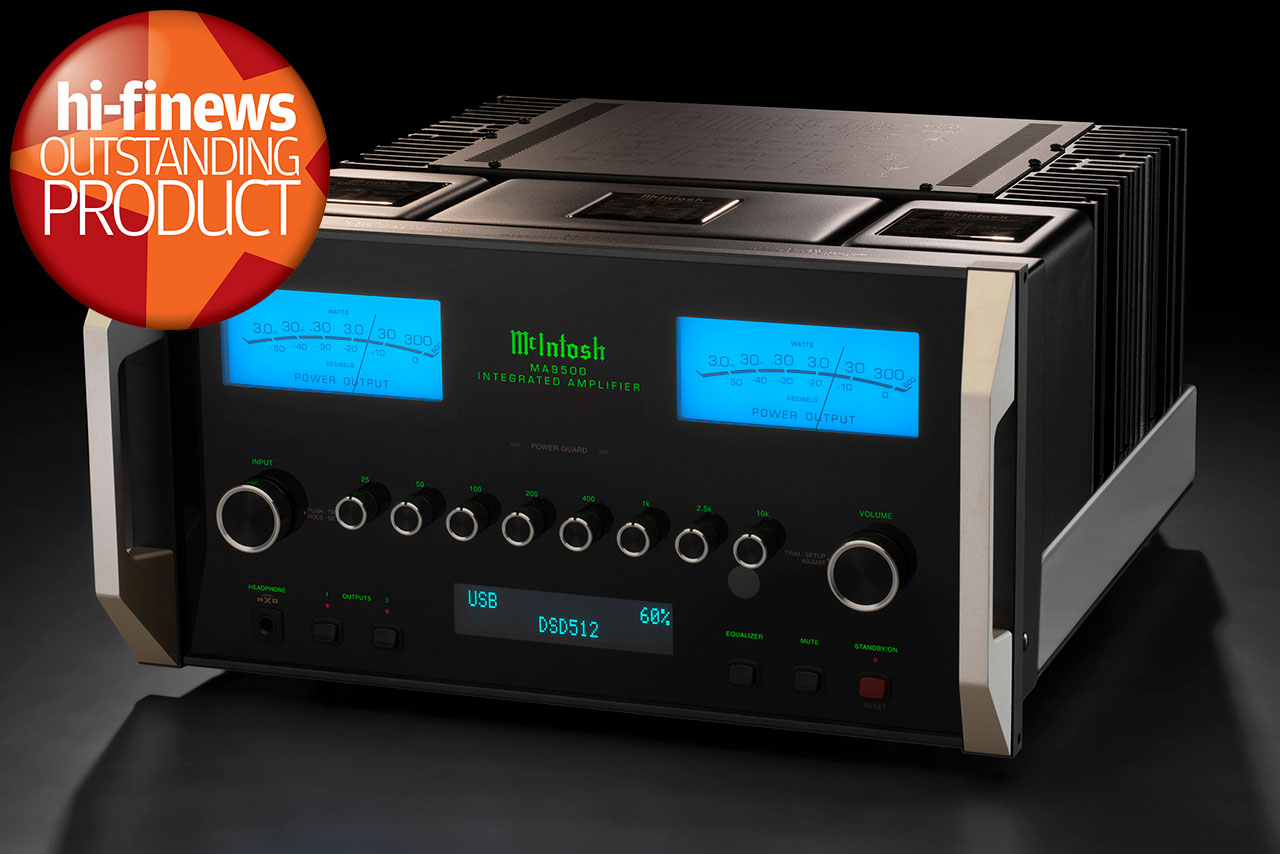 The MA9500 Integrated Amplifier replaces the award-winning MA9000 (SoundStage Network 2018 Integrated Amplifier of the Year; Sound + Image 2019 Stereo Amplifier Award Winner; Stereo Sound 2017 Grand Prix Award Winner) and adds additional performance enhancements to an already outstanding stereo integrated amplifier. Main upgrades include filter capacity being doubled that produces an increase in dynamic headroom and even more amazing low end bass performance.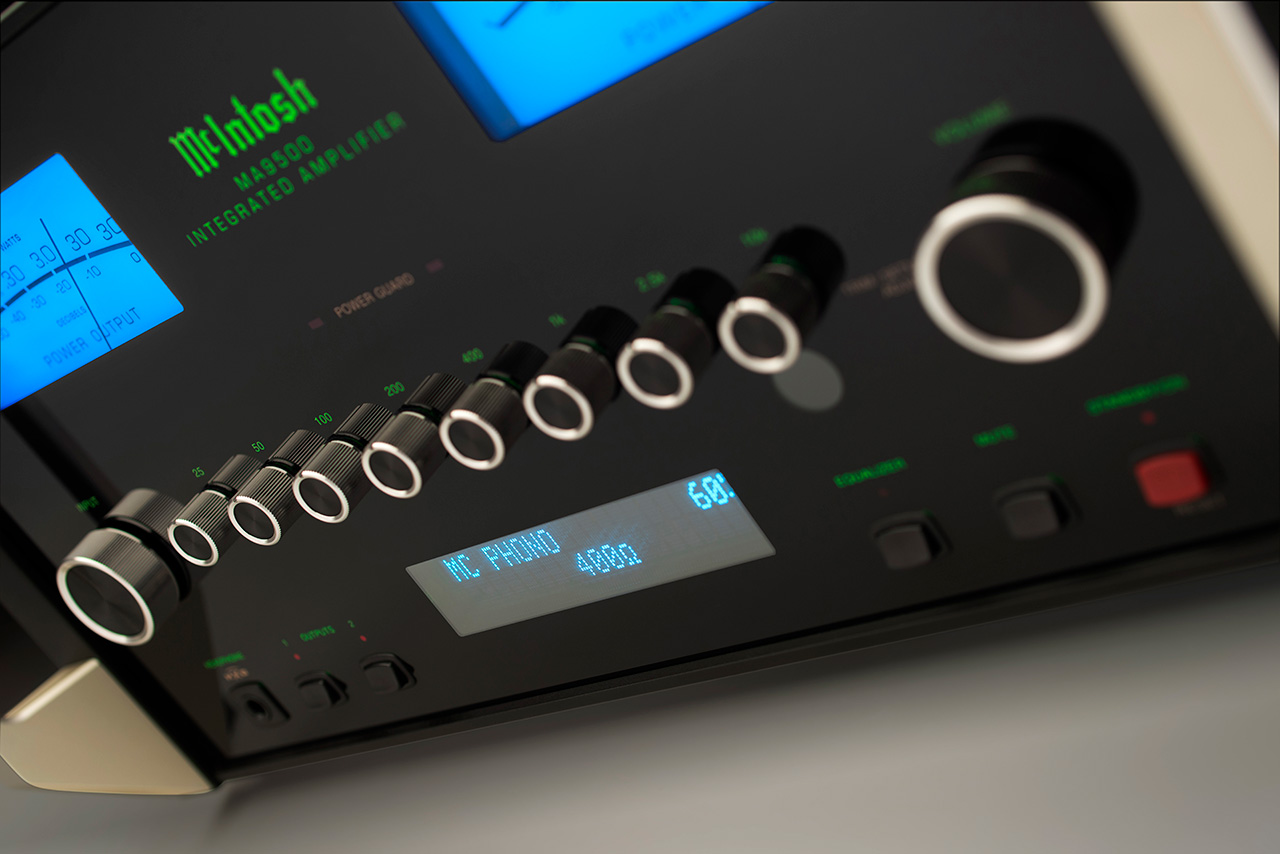 Music simply comes to life with the MA9500 through its 300 Watts per channel of clean, effortless power. In his review for Hi-Fi News, Nick Tate said "Soundstaging is suitably expansive for a muscle amp. The MA9500 has a scale and a depth that reminds me why people buy high-end amplifiers, and it's matched by a physicality that gives you a very tangible and direct sense of the original recording venue and/or studio." Tate listened to a variety of music on the MA9500 and said "Everything sounds vivid and high intensity, so much so that it can almost surprise you – as did the clapping" coming "from the far left of the mix" on Booker T & The M.G.s' cover of The Beatles classic "Something."
Switching it up, he fed it some fast, hard electronic music and the MA9500 "further showed what it was all about." TV from Elektric Music "has powerful, elastic sub-bass which the MA9500 clung on to with real dedication, giving a wonderfully firm underpinning to this forgotten techno classic." He added "One note of the bassline goes really low – subterranean almost – and this amp carried it with vice-like grip" when most amplifiers simply don't bother. "Moreover, it showed no signs of fatigue when pushing out serious amounts of power" with the meters swinging well to the right.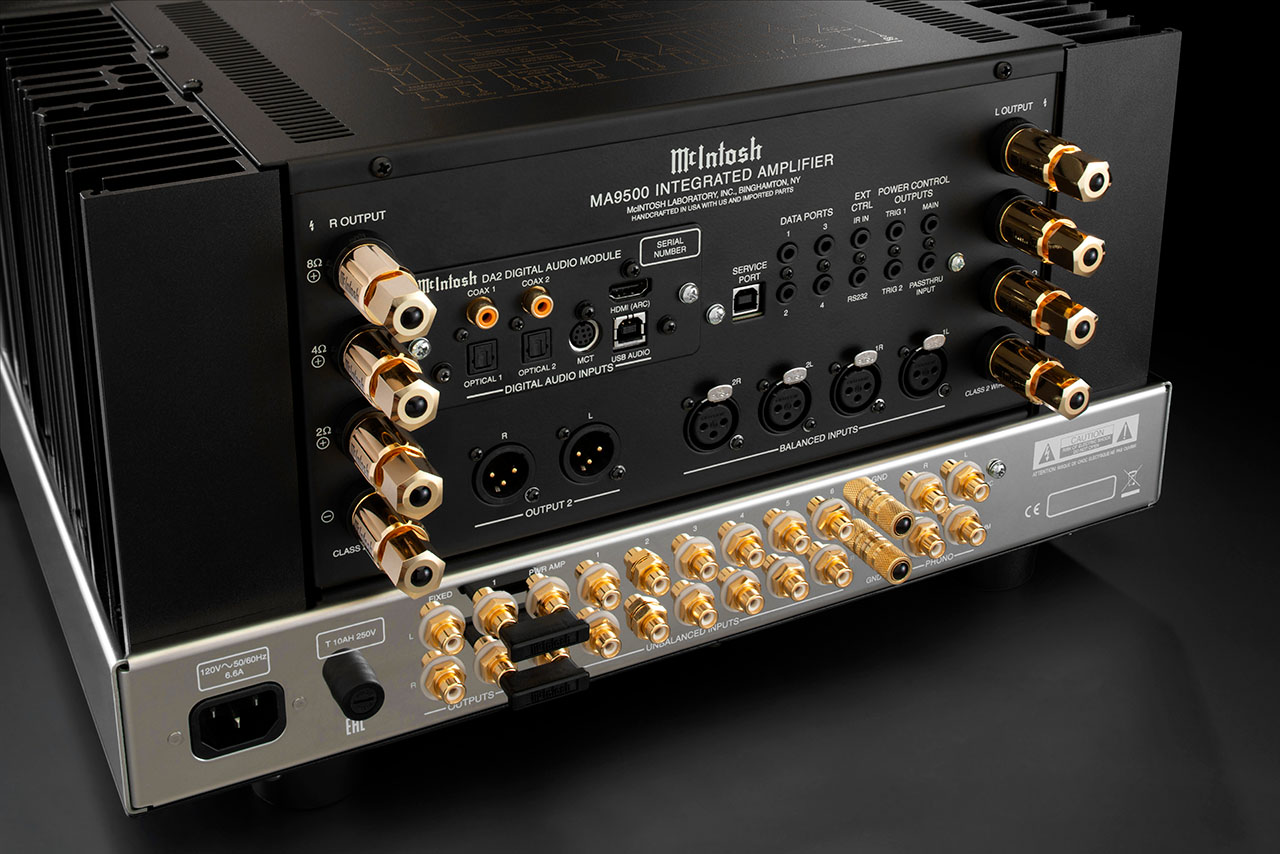 Tate closed his review by stating the MA9500 "is engaging across a wide range of musical genres" and that this mammoth McIntosh "should make many prospective purchasers very happy indeed" to add it to their home audio system. The MA9500 was named an Outstanding Product by Hi-Fi News.
Click here to read the full review.
(Excerpts taken from original review by Nick Tate / Hi-Fi News / July 2022)