"Highly Recommended" McIntosh MC1.25KW Receives a 6 Star Review from Lyd & Bilde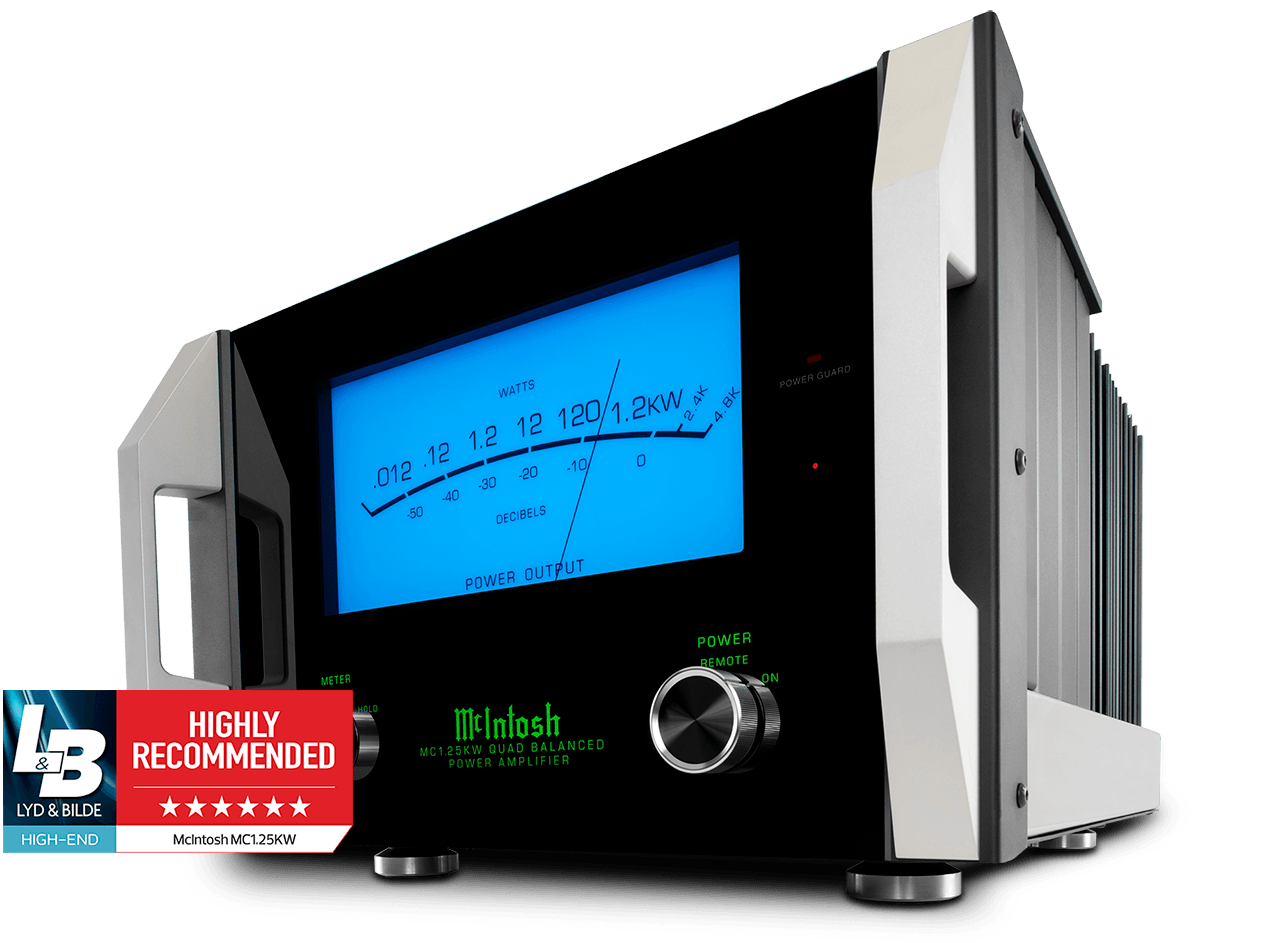 A simple glance at the 158 pound (71.7 kg) 1,200 Watt MC1.25KW Quad Balanced Monoblock Amplifier is enough to convey its power and performance capabilities, but when you hear it – then you'll truly understand what it can do. That's what Lasse Svendsen of the Norwegian based Lyd & Bilde found during his listening tests and review.
The MC1.25KW, he says, will drive most speakers "with divine power and control." At 1,200 Watts, it offers more power than most amplifiers with a "a dynamic contrast we have never heard before." This astonishing amount of power is fully available to 2, 4 or 8 Ohm speakers via our Autoformer™ technology, allowing a pair of these amps to power a home audio system that can rival nearly any stereo system in the world.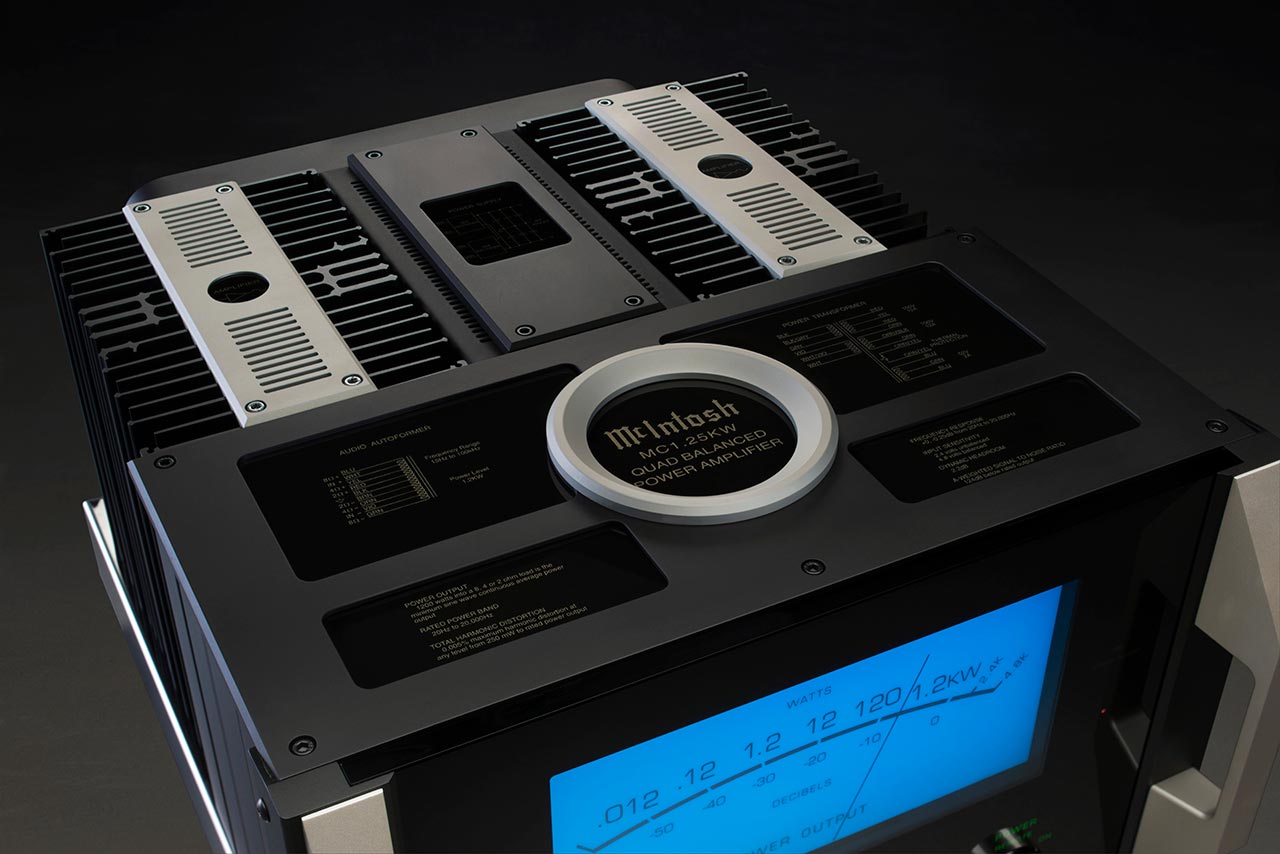 The MC1.25KW received a Highly Recommended 6 Star review from Lyd & Bilde and we thank them for this honor.
Click here to read the full review (in Norwegian).
(Excerpts taken from original review by Lasse Svendsen / Lyd & Bilde / May 22, 2018)