McINTOSH MC301 - SMALLER BUT STILL IMPRESSIVE WITH GOOSE BUMPS GUARANTEED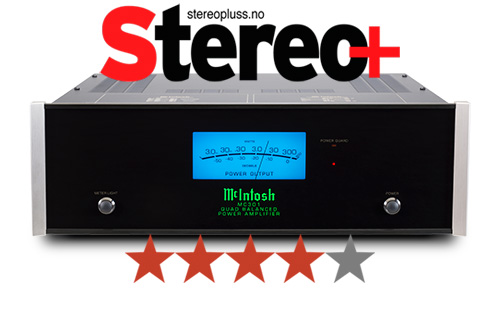 The McIntosh MC301 monoblock amplifier delivers 300 watts of power into a single channel at 2, 4 or 8 ohms. Physically smaller than our other amplifiers thanks to its space saving 6" (15.25cm) tall chassis, it's still full of all the technology McIntosh is known for and will perform to the same high standards as any of our amps. Stereo+ states its performance and sound "signature is the same as we know from the larger models" with an "undefined attribute" of simply enjoying listening to it and the music you're playing. "This is so definitely McIntosh, with goose bumps guaranteed!"

(By Jørn Finnerud / Stereo+ / January 22, 2016)

Learn more.