"CRANKING THE VOLUME ALWAYS FEELS RIGHT" WITH THE SMOOTH AND DISTORTION FREE McINTOSH MC301 AMPLIFIER AND C52 PREAMPLIFIER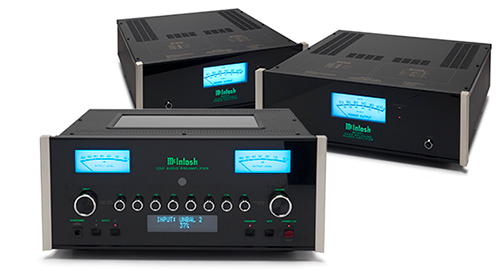 The MC301 is the smallest solid state mono block amplifier we currently offer. But when 'small' is quantified to mean 300 Watts, then it makes perfect sense to mate a pair of them with the full featured C52 preamplifier. This is exactly what Tone Audio reviewer Greg Petan did, allowing the combo to wrap its "cozy little arms" around him. "Smooth? You bet. Realistic timbre? Check. Instruments and voices sound staggeringly realistic with no edge or glare whatsoever? Got it."

While both models are solid state designs, Petan notes that our tube heritage is not lost on the trio as "they reveal music with more bloom rather than rigid outlines and flat images" like some solid state products can. Specific praise is given to the C52, calling it a "preamplifier with real musical soul." With both units, "the sound is never less than engaging and immersive."

(By Greg Petan / Tone Audio)

Read the full review.

UPDATE: C52 receives Exceptional Value Award from Tone Audio.