McIntosh MC451 Named CES 2023 Innovation Awards Honoree
MC451 Recognized for Advancements in Amplifier Technology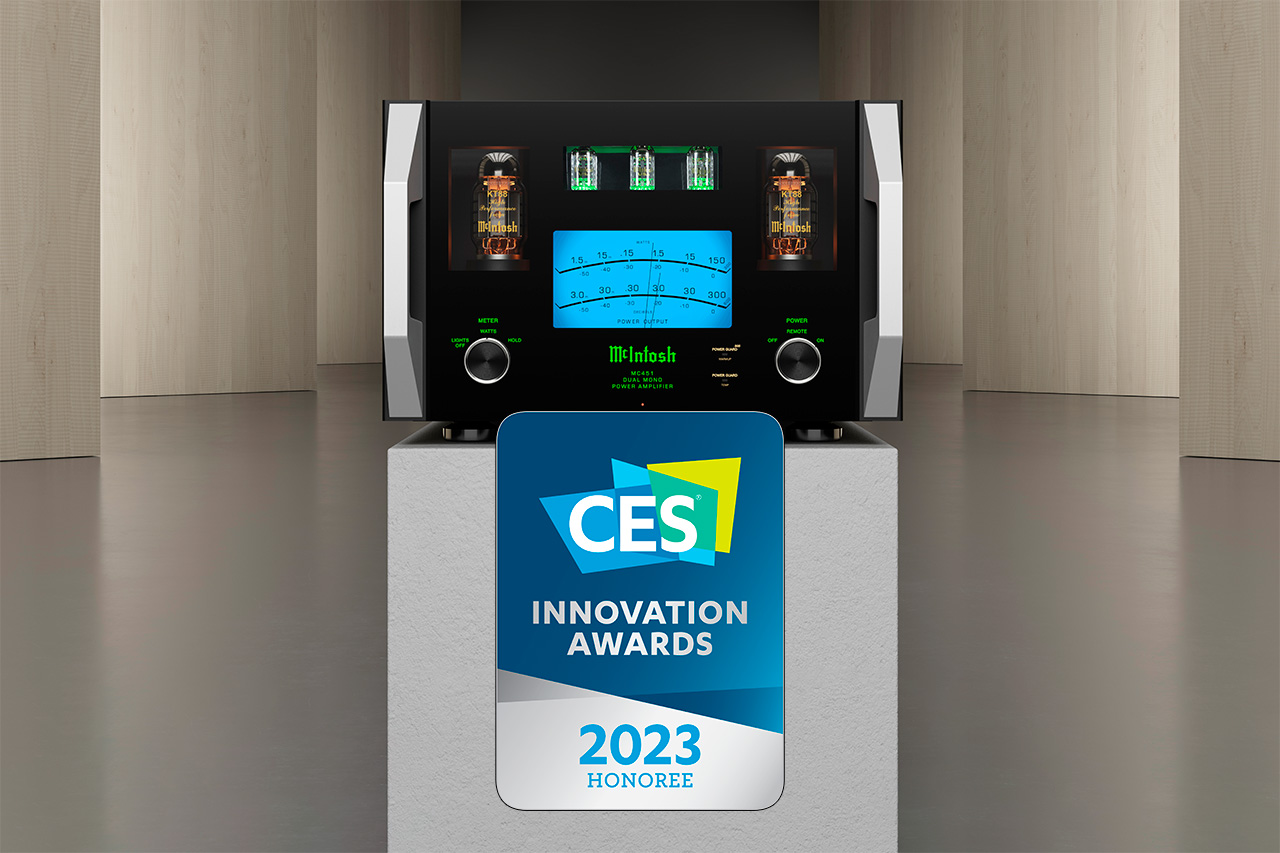 McIntosh is proud to announce that it has been named a CES® 2023 Innovation Awards Honoree for its MC451 Dual Mono Power Amplifier. This year's CES Innovation Awards program received a record high number of over 2100 submissions. The announcement was made ahead of CES 2023, the world's most influential technology event, happening Jan. 5-8 in Las Vegas, NV.
The MC451 is a unique combination of a vacuum tube and solid-state amplifier that uses McIntosh's Hybrid Drive™ technology and follows the success of McIntosh's MC901 model. A more compact product, the MC451 is strategically built so that it is easier to place within an audio system, offering 150 Watts of power from the vacuum tube section and 300 Watts from the solid-state section. The MC451 features a variety of McIntosh patented technologies including Power Guard® and Power Guard SGS®, Sentry Monitor™, Autoformer™, Unity Coupled Circuit, Solid Cinch™ speaker binding posts, Monogrammed Heatsinks™, and a DualView™ Power Output Meter.
The brand's team of engineering experts took their extensive experience to seamlessly combine both vacuum tube and solid state to develop the company's Hybrid Drive design that works to redefine sound performance. With Hybrid Drive from McIntosh, the highest level of sound reproduction is now available to offer flexibility in listening capabilities.
"We are extremely honored to be named an CES 2023 Innovation Awards Honoree," said Charlie Randall, President of McIntosh. "At McIntosh, we pride ourselves on the quality and sound of our audio systems. We are incredibly excited to share the MC451 with the world and look forward to the positive impact it will have on the joy people get from listening to music."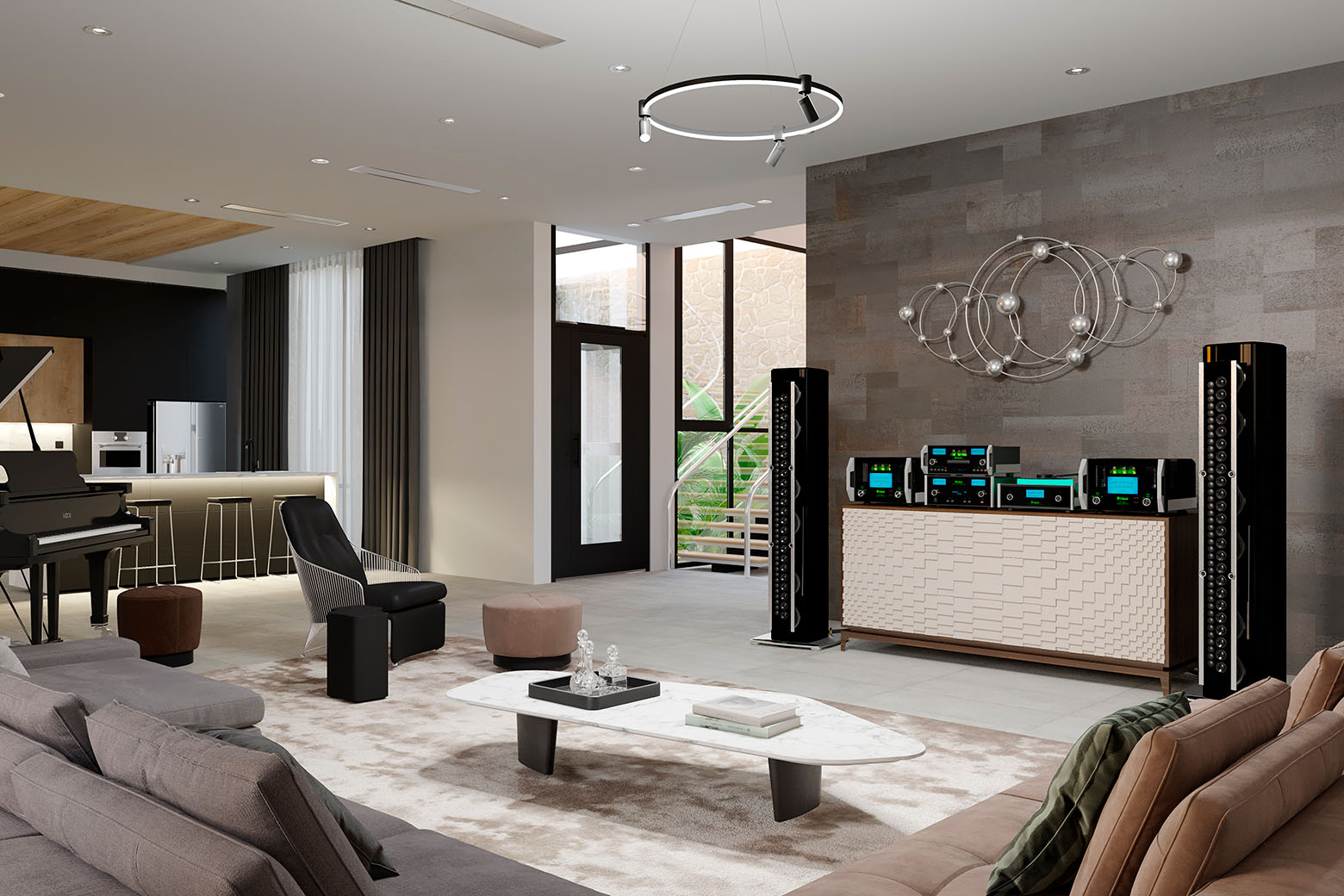 A pair of MC451 Dual Mono Amplifiers powering a home audio system with bi-ampable XRT1.1K speakers.
The CES Innovation Awards program, owned and produced by the Consumer Technology Association (CTA)®, is an annual competition honoring outstanding design and engineering in 28 consumer technology product categories. Those with the highest rating receive the "Best of Innovation" distinction. An elite panel of industry expert judges, including members of the media, designers, engineers and more, reviewed submissions based on innovation, engineering and functionality, aesthetic and design.
The MC451 is currently purchasable via authorized US McIntosh Dealers for MSRP of $14,000 USD and will become available to the rest of the world in January 2023.