McINTOSH MC452 AND C2500 WIN 2016 SOUND+IMAGE AWARD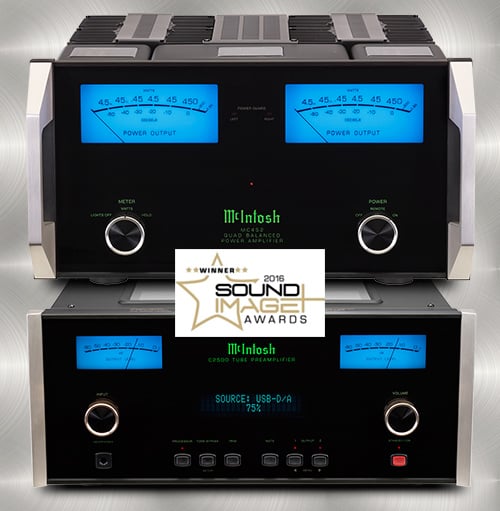 The MC452 amplifier and C2500 preamplifier were first reviewed in the 2015 edition of Audio Esoterica, an annual guide to the ultimate hi-fi and home entertainment equipment, where its sense of scale placed "this pre/power combo amongst the best we've had in-house" with its "detailed, tight and powerful low frequencies fortifying the foundation to the musical experience." On the merits of that review and their experience with the units, AVHub have presented each with a 2016 Sound+Image Award for "Pre/Power Amplifier of the Year Over $20,000 (AUD)."

"The McIntosh C2500 and MC452 excel at spectacular dynamic expression, beautiful and accurate tonality, satisfying detail retrieval, and the recreation of a generous sound field." Read the full Audio Esoterica review here.

Visit www.avhub.com.au for the complete list of 2016 Sound+Image Award winners.