Audio Esoterica reviews the "superb sonics" of the MC462 Amplifier and C53 Preamplifier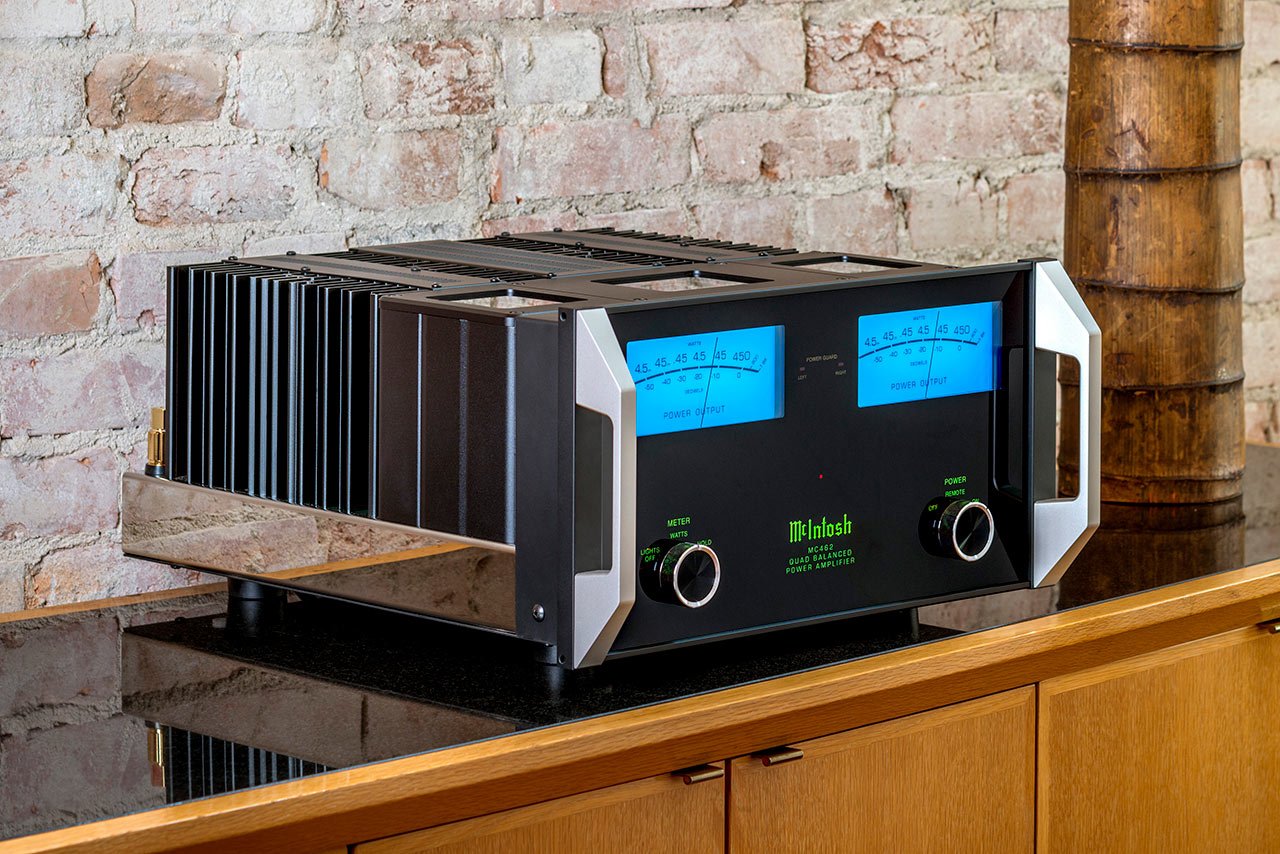 When reviewing the MC462 Quad Balanced Stereo Amplifier and C53 Preamplifier for Audio Esoterica Magazine, reviewer Eric Haswell decided to take his time setting them up in his audio system as he wanted to "fully enjoy the whole 'user experience' of living with a pair" of McIntosh home audio products. "Even if you review equipment," he said, "having components of this caliber in your living room is not a regular event."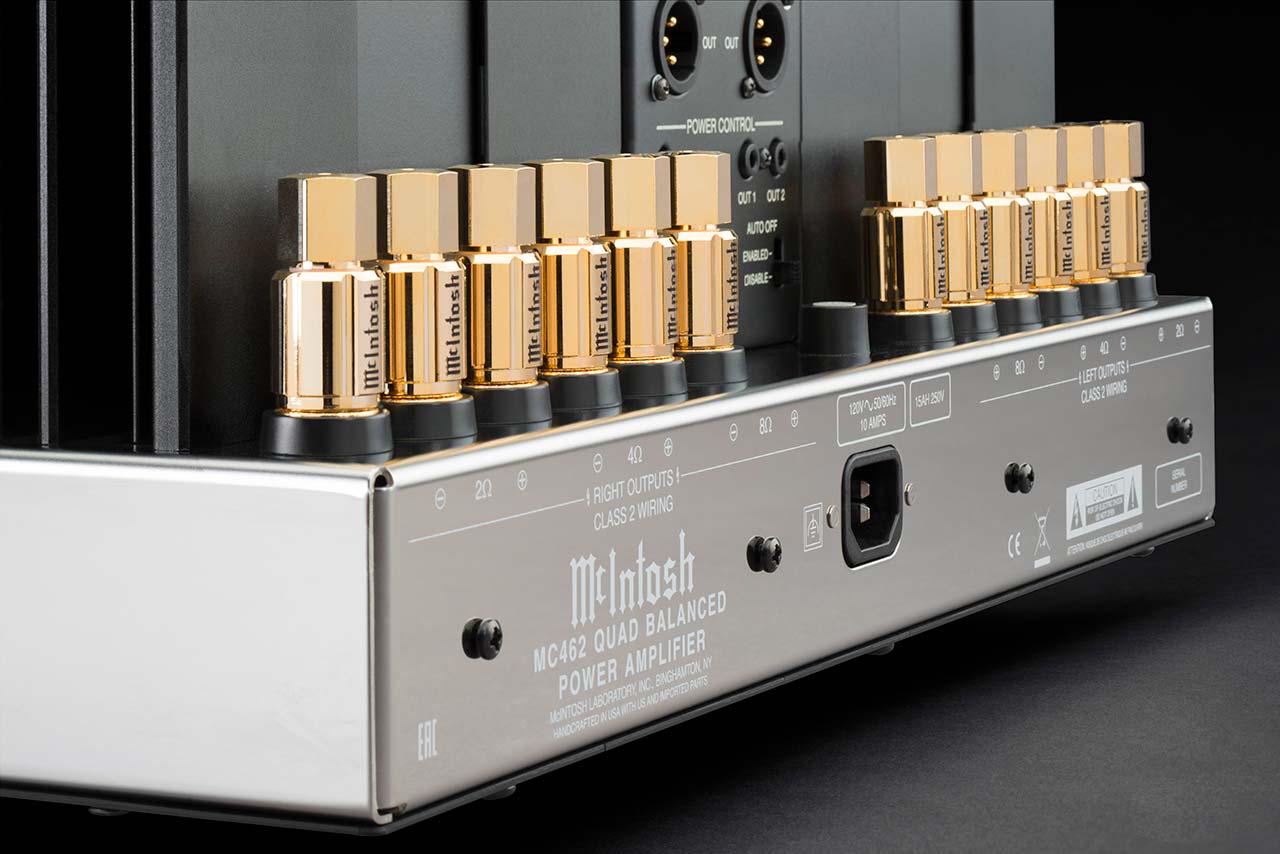 Since he likes to listen to his music with a 'pedal to the metal' approach that causes most amplifiers to clip, Haswell was looking forward to seeing how loud he could play his music through the 450 Watt per channel MC462 with no distortion. But what turned out to impress him most was how quietly he could play it "without hearing any distortion whatsoever" and with "absolutely no background noise." This led him to declare the MC462 is an amplifier with "no audible distortion and no audible noise at low to normal listening levels." During his 'pedal to the metal' playback, the performance was "just as good."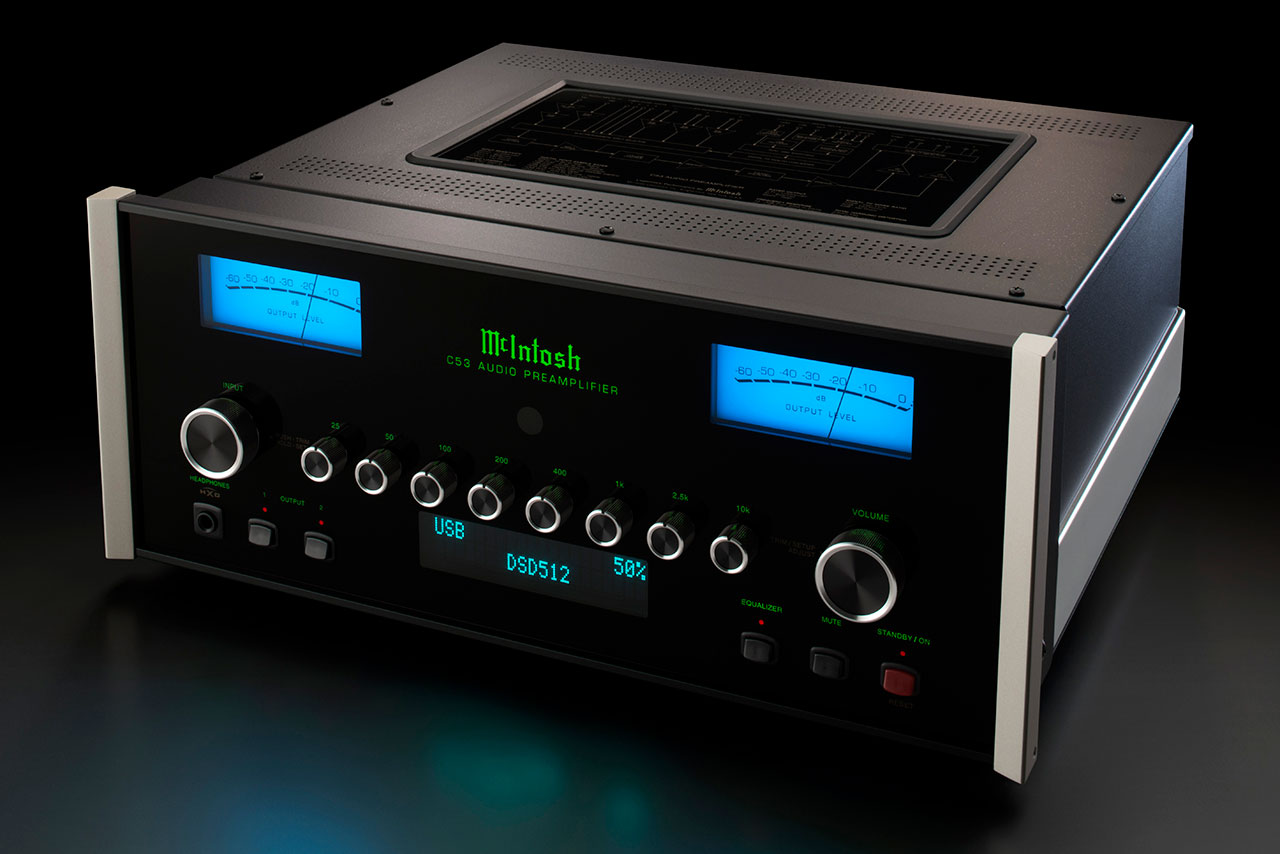 All of this translated into excellent sound quality "no matter what music" he listened to and "at whatever level" he played it. Bass was "taut" and "gutsy" with a "visceral 'thump'" like he had never heard before. The "superb sonics" continued through the midrange and higher frequencies, "with the C53/MC462 combo sounding super-smooth and superbly balanced at all times, whilst never letting the smoothness of their delivery interfere with their ability to resolve a level of detail, [which] means you will hear nuances you just will not hear with lesser amplifiers."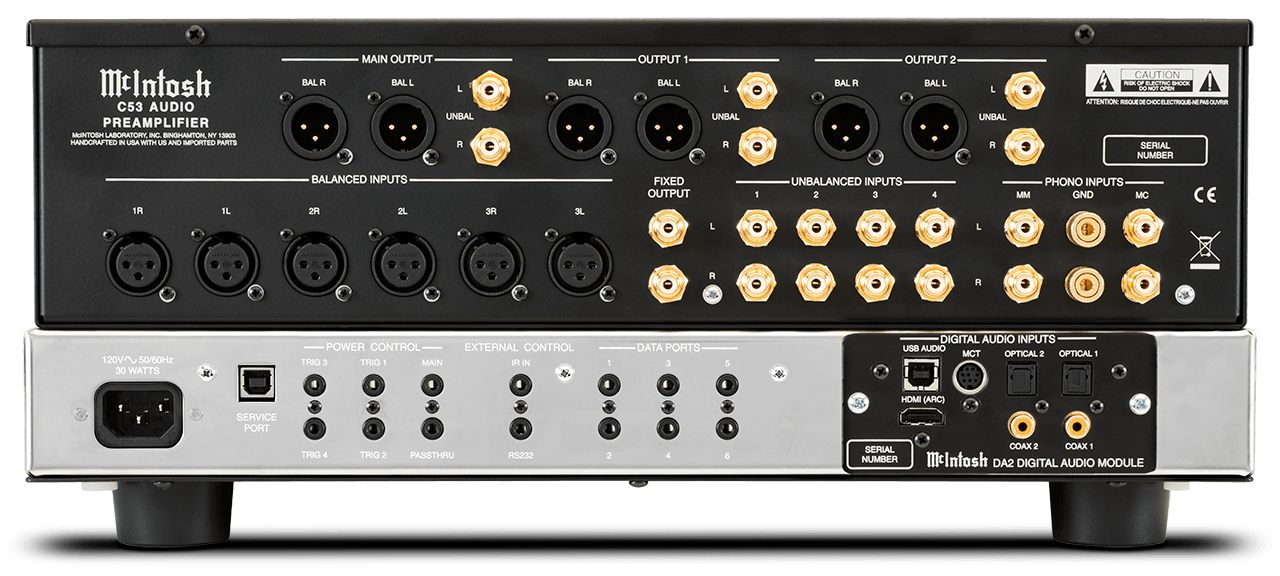 On Herbie Hancock's Round Midnight, "all the instruments were in tight focus" in an "airy space within the wide and deep soundstage… The sonic dynamism enabled by the McIntosh duo is incredible." On "Chuck E's in Love" from Rickie Lee Jones, Haswell heard "the glorious 'shimmer' of the cymbals" while the air around the higher-pitched instruments was "almost palpable." When he switched to headphone listening, the C53's headphone amplifier drove his headphones so "perfectly" and they "sounded so good" that he changed his mind about needing to upgrade to a better pair.
With the MC462 and C53 combo, Haswell stated "you can have it all," with the 'all' being sound quality, build quality, appearance, resale value, and a proven track record of a company that will be around in five or ten years.
Click here for the full article. Special thanks to our Australian distributor Synergy Audio.
(Excerpts taken from original review by Eric Haswell / Audio Esoterica / Issue #1-2020)