Audiophile Style reviews the "A++++" MC611 Amplifier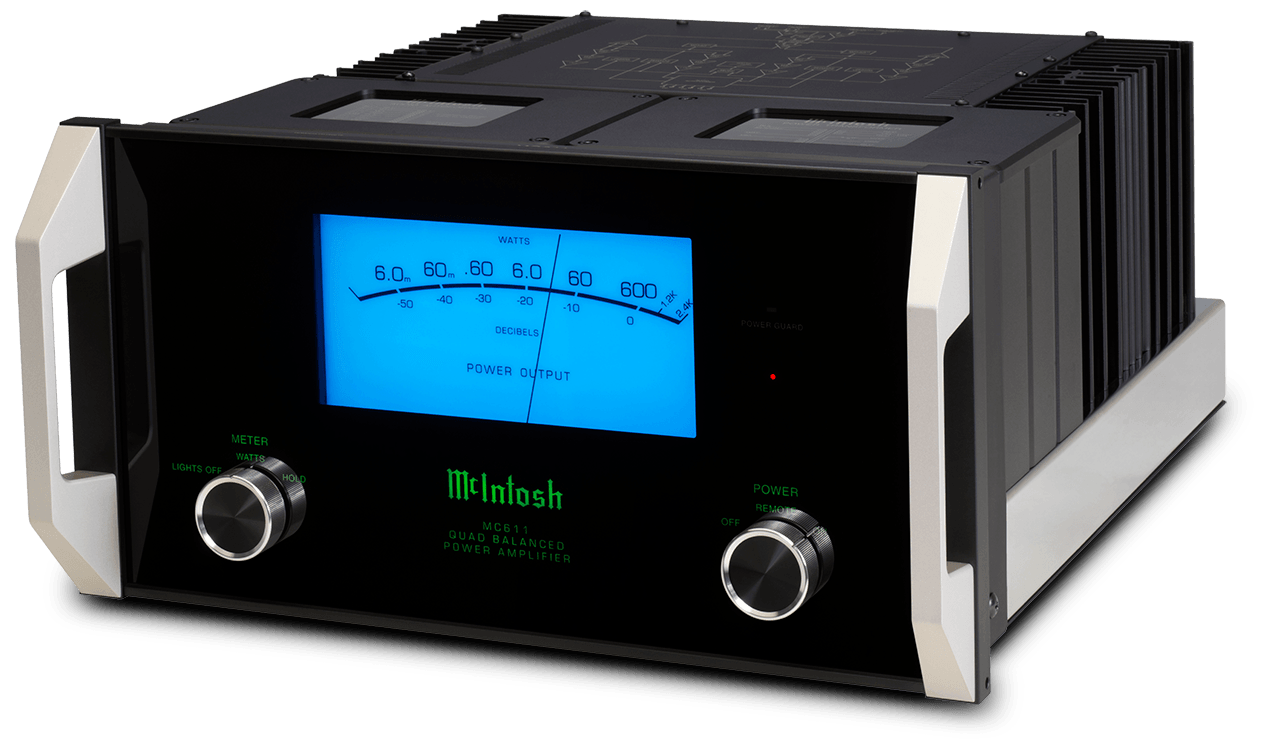 Danny Kaey, an audio reviewer, described McIntosh and its place in the audio world as a brand that "has been around longer, went farther, sprung higher and generally enthused audiences more than any other" American hifi company. This made him eager to review the MC611, a 600 Watt monoblock power amplifier.
Upon receiving the pair of MC611s, Kaey noted how professionally and securely they were packaged. Having typically used his trusted 80WPC vacuum tube reference amps to power his Wilson Audio ALEXX speakers, the MC611s were a serious power upgrade. He positioned them in his system in place of his reference amps.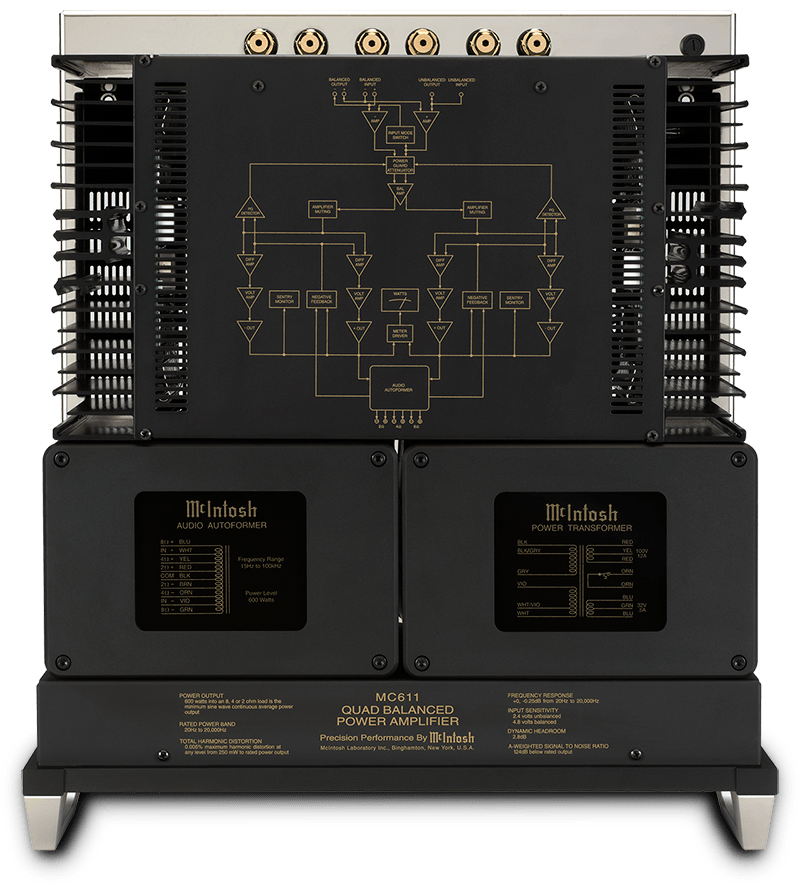 Kaey made it clear that his existing reference amps are the best he has ever heard, with their best feature being their musicality. Their drawback, he says, is their low power output, bass definition, and their inability to "rock it" when he wants to. This drove his search for more powerful amps. But there was the problem: in all his searching he was never able to find a powerful amplifier that also sounded as musical as his beloved reference amps. That is, he said, "until the MC611s came along."
From the first note he heard from the MC611s from Michael Legrand's Legrand Jazz featuring Miles Davis, "there was gobs of musicality." On "Round Midnight," Kaey noted the MC611's ability to "let all the color shine through" without holding back the trumpeting of Miles Davis. "Attack, sustain, decay came through with such clarity and power you – I – rarely hear through high-power amplifiers."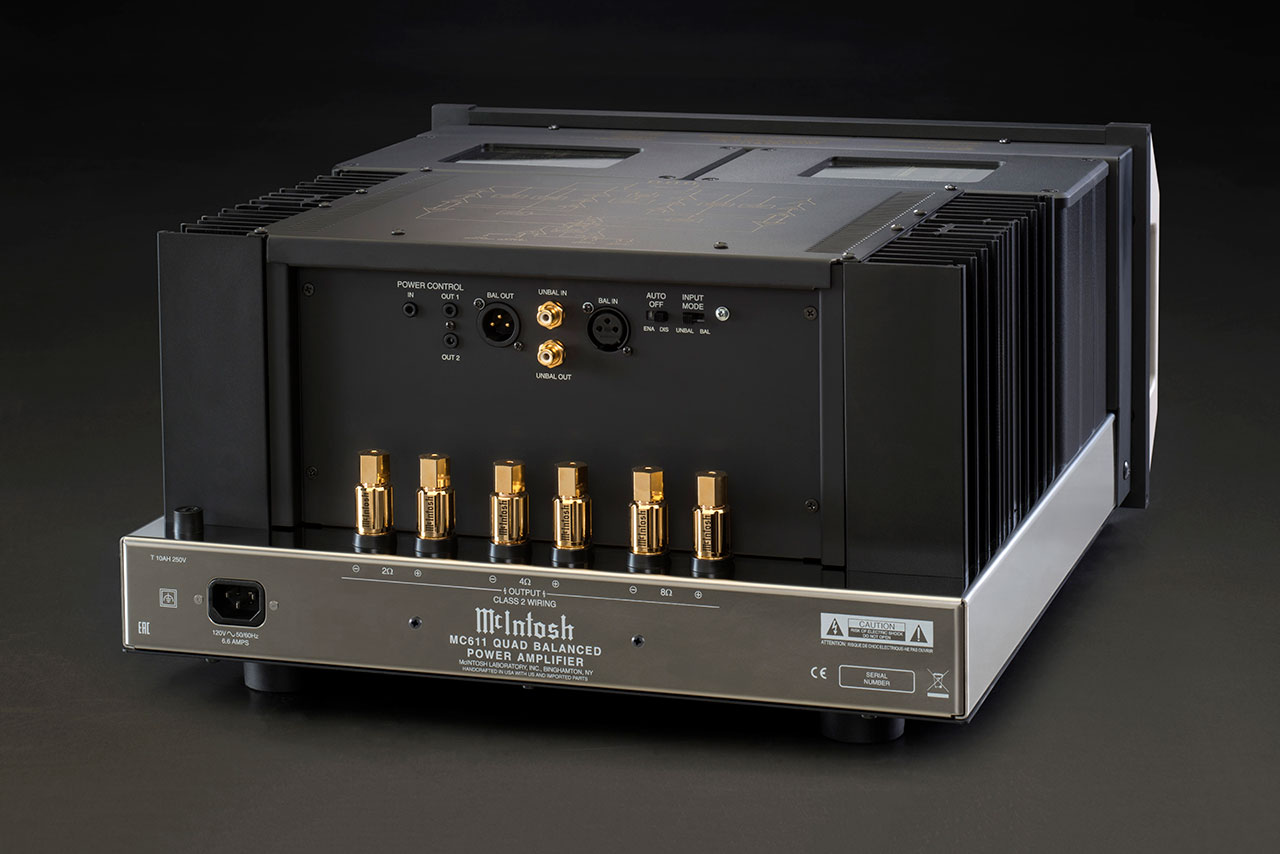 Kaey played several more recordings and noted the MC611s ability to scale record venues, soundstage, and overall playfulness. "The MC611s transcribe the record venue with such clarity and – when needed – limitless power output that listening sessions" can approach a live symphony. When listening to "Freelance" from Toro y Moi's Outer Peace at full 600 Watts of power for a brief 15 seconds, Kaey was "impressed by the scale, authority, and shear power the MC611s are capable of unleashing when paired with appropriate speakers and willing participants at the volume control."
Kaey concluded his review by stating the MC611 proves "that you can have high-output power in a musical sounding package." He described individual musical attributes that various other amplifiers do well, but stated "there are very few amps however, that manage to package all these attributes into one design that does it all generally equally well" like the MC611 does. He had a large budget for his sold state amp search, but the fact that "the MC611 won me over and left money in my pocket was a genuine surprise that I didn't see coming… Highly Recommended, A++++."
Click here for the full article.
(Excerpts taken from original review by Dany Kaey / audiophilestyle.com / June 4, 2019)