McIntosh MC611 "sounds nothing like any other amplifier I've heard before, period."
Update: MC611 Receives Best of 2018 Blue Note Award from Enjoy The Music.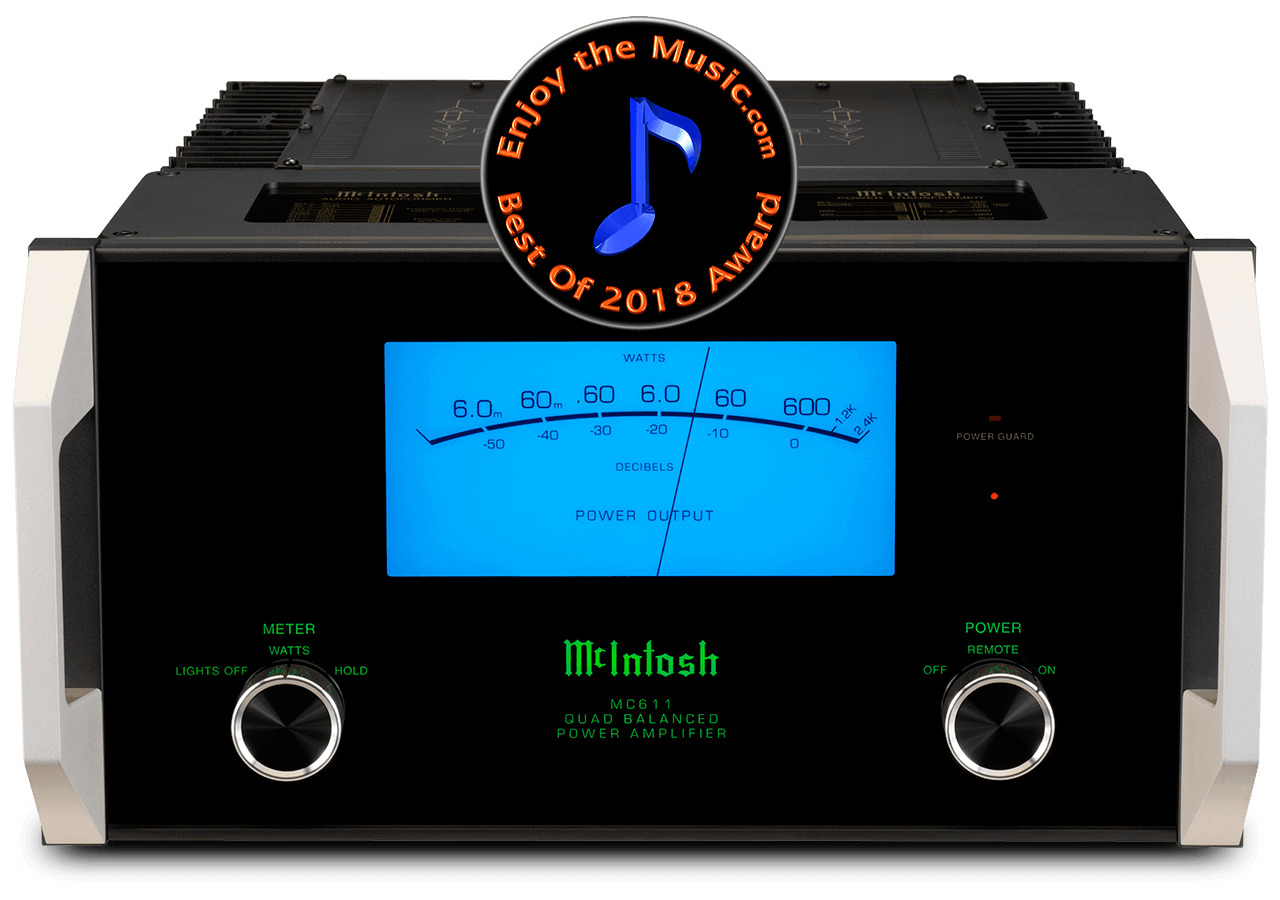 Producing 600 Watts of power each, a pair of monoblock MC611 Quad Balanced Power Amplifiers can easily drive an impressive home audio system. In his review, Tom Lyle of www.enjoythemusic.com says it didn't take long to notice one advantage of the MC611s over his reference amplifier: the MC611s "needed hardly any time before they started sounding their best."
Compared to his reference amp taking up to 45 minutes to properly warm up, after just five minutes the MC611s were "smooth operators" from the time "they were turned on in the morning until they were switched off at night." This is due to our Monogrammed Heatsinks™ which connect to advanced high current output transistors that help eliminate thermal equilibrium lag - or warm up - time.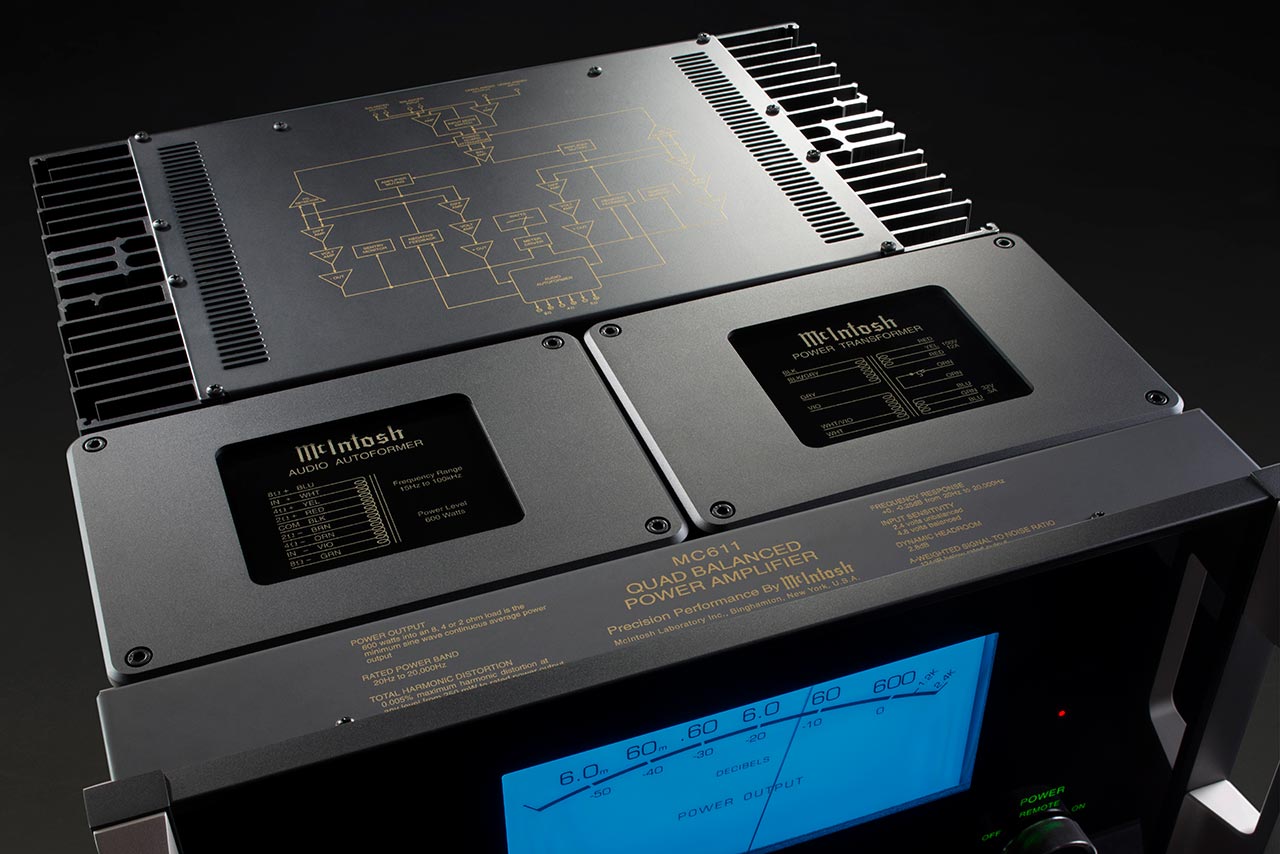 The next thing he discovered was their sound quality. He's always assumed that with amplifiers "either all the audiophile sound quality boxes are going to be checked, or its going to sound beautiful" but having it both ways would not be possible. That assumption changed when he experienced the MC611, which he says "not only sound "beautiful," but also sound as true to the source as any amplifier that has ever taken up residency in my system."
He adds, "the MC611 is one of the most beautiful sounding amplifiers I've ever heard, and at the same time is one of the most realistic sounding amplifiers I've ever heard. And this continues to blow me away every time I turn the MC611s' power on and play a record, disc, or digital file through them."
On Carl Nielsen's Symphony No. 5 (Bournemouth Symphony Orchestra conducted by Paavo Berglund), Lyle says the orchestration can be quite complex. In the second movement a horn jumps octaves; he has heard this played through numerous amplifiers, most of which "bury the horn" with the accompanying instruments. But the MC611s was able to place "dynamic distance between the horn and the rest of the instruments" so he could hear and enjoy both the horn as well as the supporting instruments.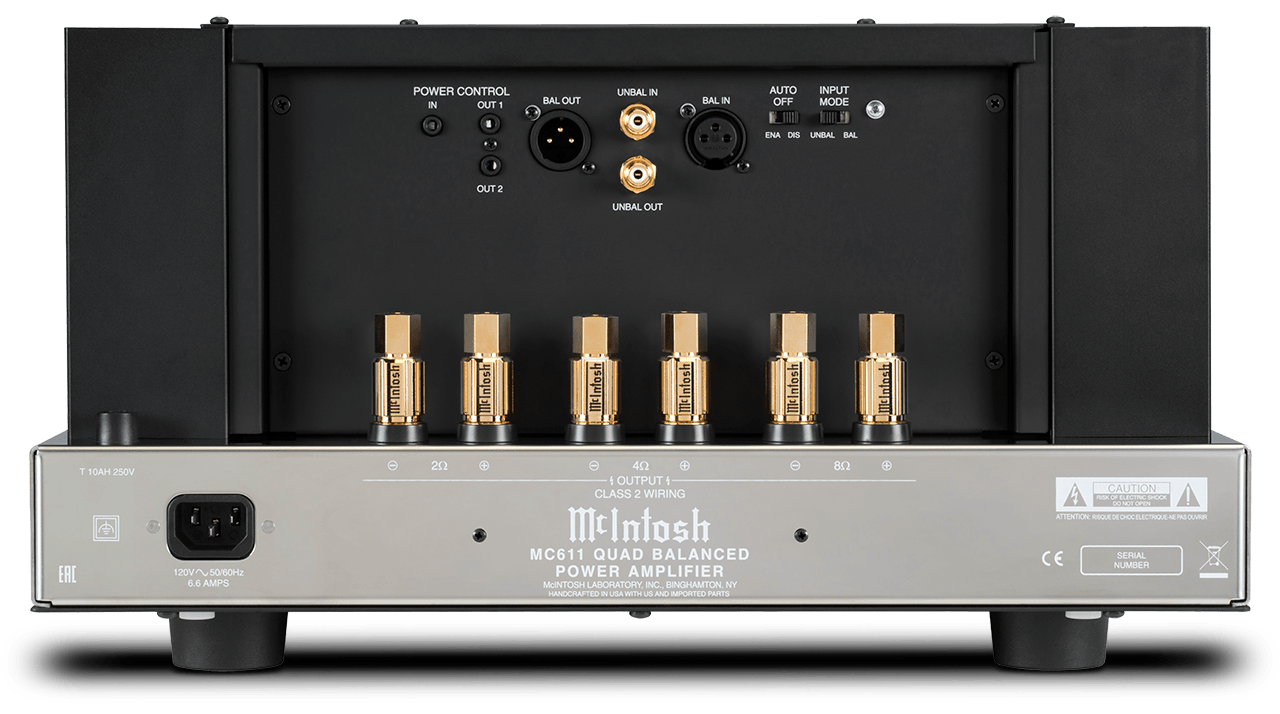 Lyle closes his review by saying that in all his years of listening to and reviewing amplifiers, nothing prepared him "for what I was about to hear" from the MC611s. "Not only do they sound like no other solid-state amplifier I've heard before, but they sound nothing like any other amplifier I've heard before, period."
Click here for the full article.
(Excerpts taken from original review by Tom Lyle / www.enjoythemusic.com / July 2018)