McINTOSH MC75 RECEIVES ENJOY THE MUSIC'S 20/20 AWARD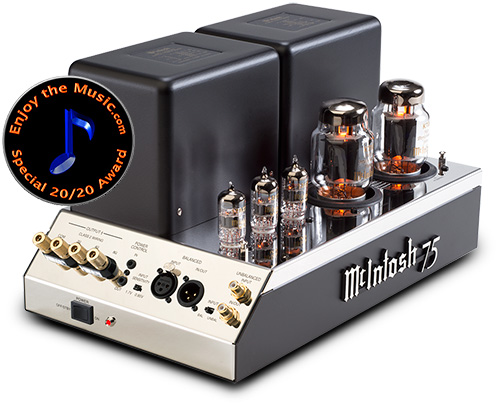 To highlight their 20th anniversary, Enjoy The Music looked back through thousands of their reviews to choose the top 20 per product category to receive a Special 20/20 Award - an elite version of their already sought-after Blue Note award. We are honored that the recent re-release of our famed MC75 vacuum tube mono amplifier was chosen from the seemingly uncountable number of amplifiers to receive this accolade.

(By Steven R. Rochlin / EnjoyTheMusic.com / October 2015)

Full article available here.

Also check out Enjoy The Music's full review of the MC75 and C22 vacuum tube preamp.