McIntosh MCD600 SACD/CD Player wins 2019 Thumbs Up Award from Secrets of Home Theater and High Fidelity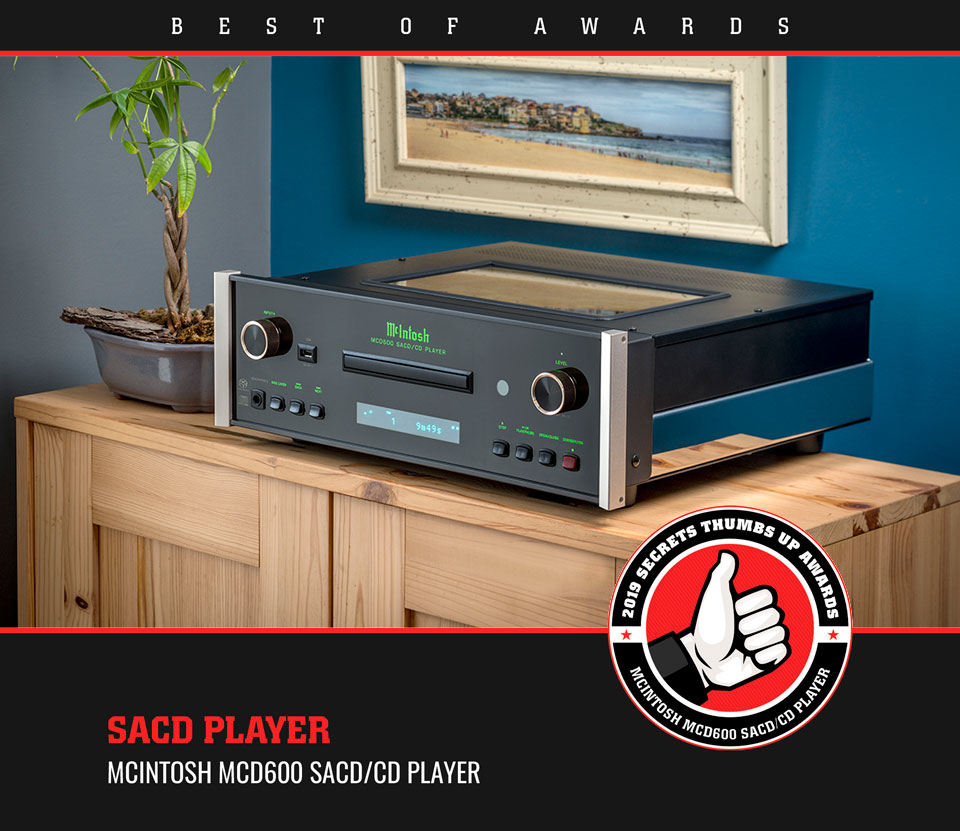 The MCD600 SACD/CD Player delivers a pure playback experience from your SACD's and CD's. At the heart of the MCD600 is a newly designed digital circuit highlighted by a new premium 8-channel, 32-bit PCM/DSD digital-to-analog converter (DAC).
Jim Milton of Secrets of Home Theater and High Fidelity describes the classic design and overall construction of the MCD600 as "impressive." Although it may look like other players, Milton notes that it is "like no other disc player in the consumer market."
After setting it up, Milton connected it to his monoblocks via balanced outputs, where he "discovered the real strength of the McIntosh" as he was impressed with the MCD600's "astonishing" sound quality when hooked directly to an amplifier.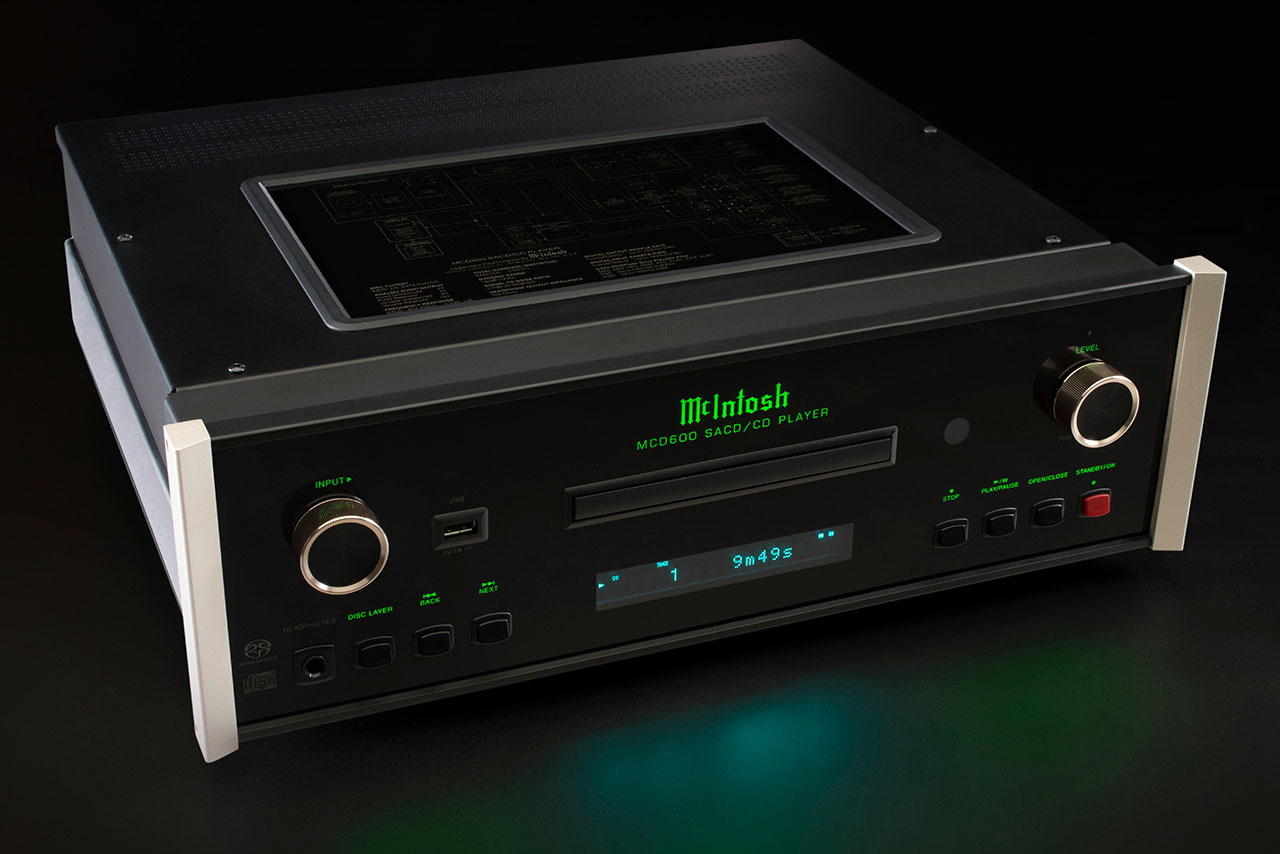 When playing Dire Straits' Brothers in Arms, Milton described his satisfaction with the "detail and openness the MCD600 brought out from this disc," noting that the sound made the hair on his arms stand up. He felt as though the song was being played live right in his house with a superior soundstage that he did not expect. His wife described the sound when she listened as "wow…awesome!" Milton couldn't have said it better himself.
He felt detail in every second of his listening session, hearing the breath intake and plucks of the strings, and describing the kick drum as a "virtual gut puncher." Milton could imagine where each band member was. "This is what listing to music should be like." Even when playing a pair of concertos from the 1970s, Milton did not feel any strain, the MCD600 handled the music with "clear and dynamic precision."

When playing JS Bach Goldberg Variations by Glenn Gould, the MCD600 was able to capture it in "all its purity and tonality." The player also captured the difficult art of making a piano seem real to the listener, sounding "strikingly real and pleasant."
"The MCD600 SACD/CD Player is a component that an audiophile will save up money for because it offers superior build quality and excellent audio performance… [it] is worthy of its pedigree, offering solid construction and excellent, detailed sound."
Click here for the full article.
(Excerpts taken from original review by Jim Milton / Secrets of Home Theater and High Fidelity / www.hometheaterhifi.com / December 31, 2018)