AUDIO360.ORG: MHA100 IS "A HEADPHONE AMP WORTHY OF THE McINTOSH LEGACY"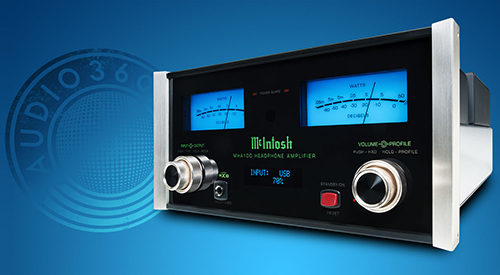 Reviewer Michael Mercer couldn't help but think of his grandfather when reviewing the MHA100 headphone amp. "This is what my grandfather's McIntosh gear used to sound like: capable of finesse and grace when it came to the subtle nuances of his favorite classical movements, and balls to the wall power when it came to my noisy Nirvana records that made him cringe!" The MHA100 was able to bring back those long forgotten, cherished memories - which is something good music and a good music system can do. But don't be fooled - "there is some advanced technology hidden behind the classic glass McIntosh faceplate," most notably a 32 bit/192kHz digital to analog converter so all modern music can be enjoyed with the MHA100.

The bottom line? "The MHA100 is a reference-level, musically engaging headphone amp/DAC combo from top to bottom... It played my tunes, and got out of its own way while doing so, allowing for the music to shine." Grandpa Mercer surely isn't cringing.

(By Michael Liang and Michael Mercer / www.audio360.com / July 23, 2014)

Full article available here.