TONE AUDIO: McINTOSH "MHA100 WILL GIVE YOU EVERYTHING YOU NEED WITH ALL THE POWER, FINESSE & QUALITY FOR WHICH MCINTOSH IS KNOWN"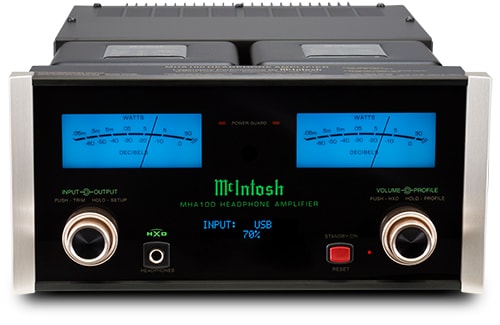 "Downright eerie" and hallucination inducing, that's what Pink Floyd's Dark Side of the Moon sounds like in a pair of headphones powered by the MHA100 headphone amplifier according to Tone Audio reviewer Bailey S. Barnard. A vinyl version of Songs of Leonard Cohen gives the impression that Cohen is right next to you whispering in your ear. "The soundstage this amp presents through headphones is big and lifelike, and its accuracy and clarity across the frequency spectrum are reference-level good. McIntosh has done a phenomenal job adapting its trademark amplifier sound for the headphone user."

(By Bailey S. Barnard / www.toneaudio.com / August 2014)

Full article available here.