Review: The "Groovy" McIntosh MP100 Phono Preamplifier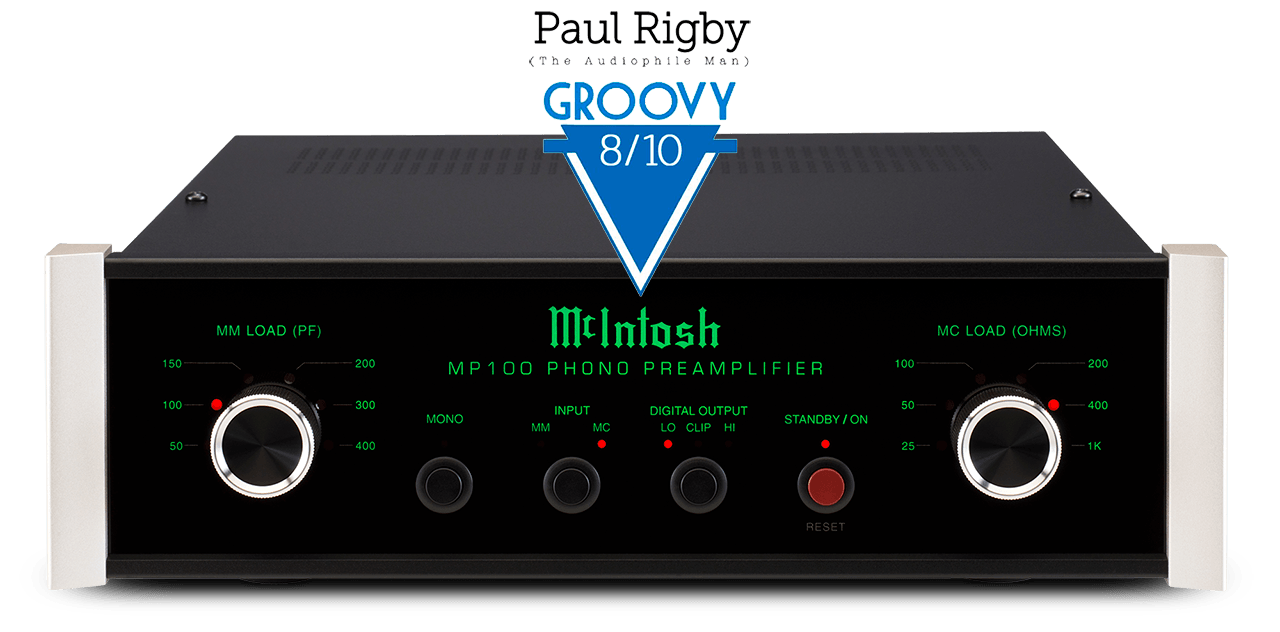 The MP100 Phono Preamplifier is designed to help both new and experienced vinyl lovers get the most fidelity, performance and enjoyment from their albums. Veteran journalist and hi-fi reviewer Paul Rigby, aka The Audiophile Man, has reviewed the "groovy" MP100.
Unlike many solid state phono preamps in this price range, the MP100 doesn't overplay or flaunt it's capabilities to the detriment of the music. The MP100 "knows it can offer power, it knows it can knock you flat on your back if it wants to," says Rigby, "but, to the relief of your ears, it neglects to do that," he says thankfully. "What is does instead is offer clarity, delicacy and a sense of élan."

Rigby says the MP100 is "easy to use" via the front panel controls, and "because of its excellent sonic capabilities the MP100 provides good value for money. A relatively small footprint chassis, the fully featured MP100 offers a low noise, mature and detailed sound." He concludes that "for many users, the MP100 will be the only phono [pre]amplifier they will ever need."
Click here for the full review.
(by Paul Rigby / www.theaudiophileman.com / November 23, 2017)