McIntosh MP1100 Vacuum Tube Phono Preamplifier wins Top Quality Award from Fedeltà del Suono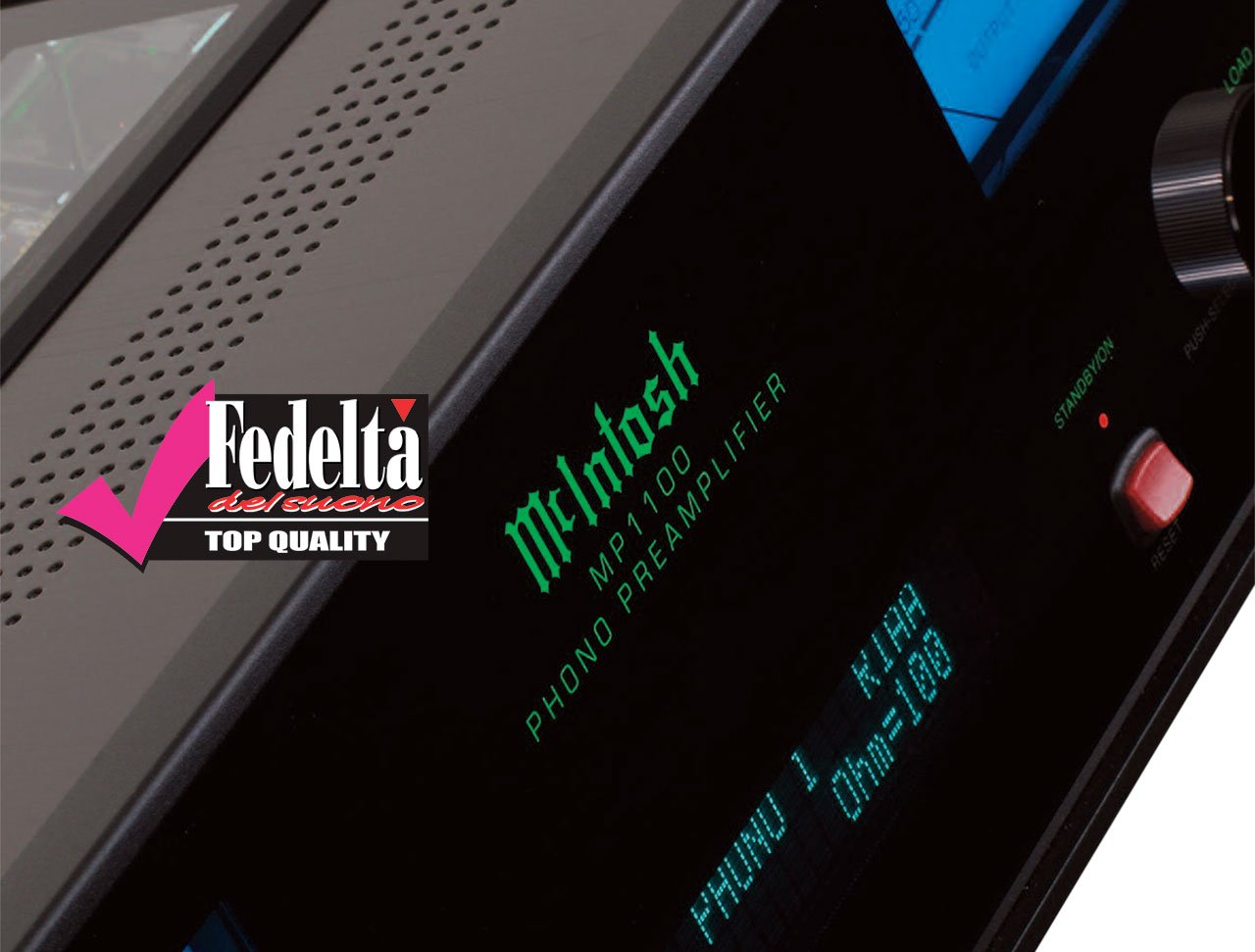 The MP1100 Vacuum Tube Phono Preamplifier is designed first and foremost for analog audio. It utilizes four 12AX7A vacuum tubes, with 2 tubes used per channel in a fully balanced configuration – making it our very first fully balanced vacuum tube phono stage.

A month after giving the MT5 Precision Turntable their Top Quality Award, Italian magazine Fedeltà del Suono has bestowed their Top Quality Award on the MP1100 as well. This is the first time in over 25 years that a company has won two consecutive Top Quality Awards. They state the MP1100 exhibits "an absolute accuracy in the timbre," making it sound very close to the real instrument. They also note its "dynamic strength" at any bandwidth level and its "high capacity of control."
As with the MT5 Top Quality Award, we are honored to receive the same award for the MP1100.

Click here for the full review.

(by Alberto Guerrini / Fedeltà del Suono / June 2017)