McIntosh MT5 Precision Turntable wins Top Quality Award from Fedeltà del Suono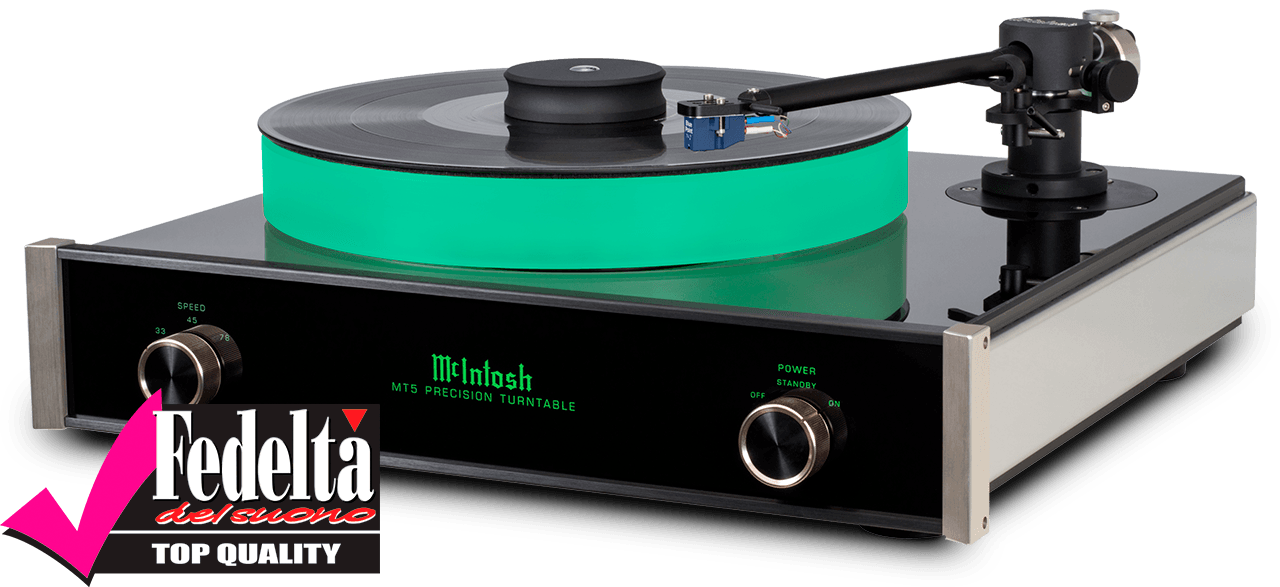 The MT5 Precision Turntable is a complete turntable package engineered to exacting McIntosh standards. It comes equipped with a high performance platter and motor drive assembly, precision tone arm and a high output moving coil cartridge that is also compatible with moving magnet inputs. The illuminated, magnetically suspended platter produces an inviting glow that's sure to be a conversation starter among friends and guests alike.

Italian magazine Fedeltà del Suono reviewed it in their May 2017 issue, saying "it can reproduce any kind of music in its whole despite how complex" it may be. "The overall sound is natural and the reproduction really clear." They gave the MT5 their Top Quality Award, which we are honored to receive.

Click here for the full review.

(by Gabriele Brilli / Fedetal del Suono / May 2017)

See also: McIntosh MP1100 Vacuum Tube Phono Preamplifier Wins Top Quality Award from Fedeltà del Suono.