The "stunning" MTI100 Integrated Turntable reviewed by SoundStage Australia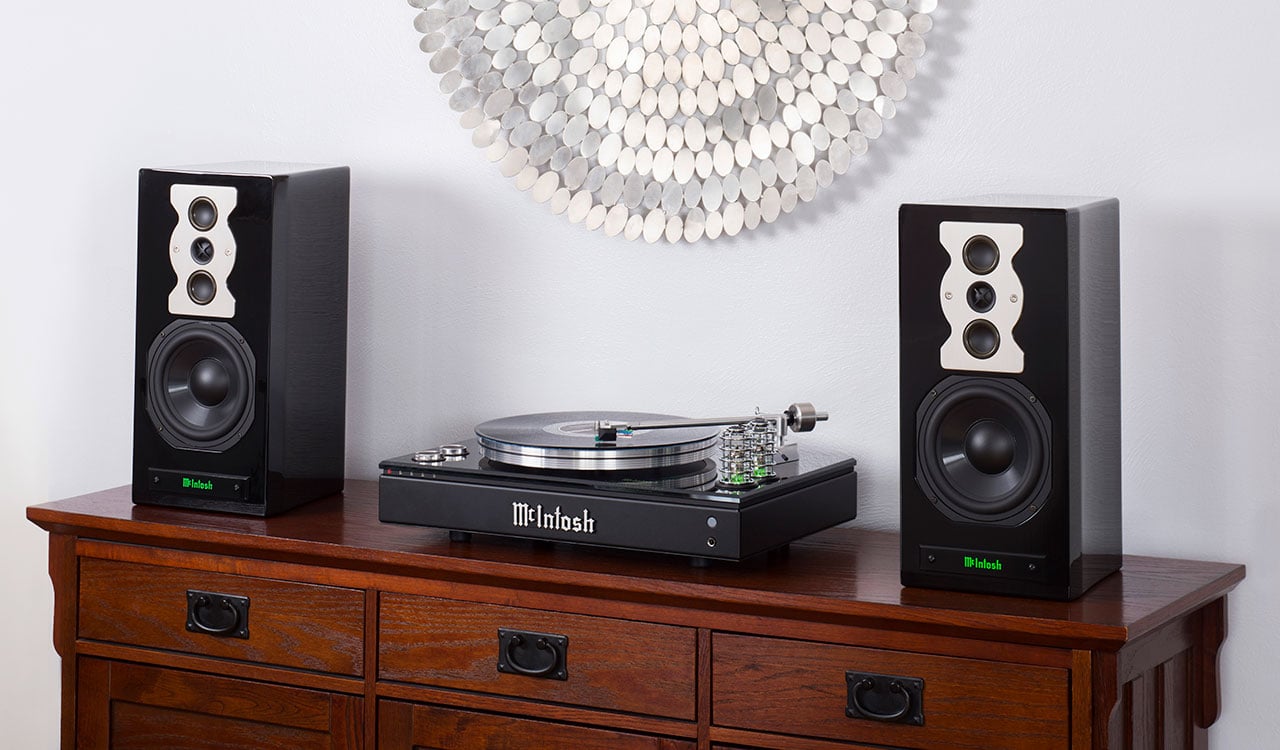 The MTI100 Integrated Turntable may have the familiar look of a turntable, but closer inspection reveals it's much more: an amp, a vacuum tube preamp with both analog and digital inputs, a High Definition Bluetooth® receiver, a subwoofer output, and speaker outputs just to name a few.
In his review of the MTI100 for SoundStage Australia, reviewer Barry Jones calls all this connectivity "impressive." He noted that "Despite looking like just a turntable," the MTI100 "contains everything you need to connect directly to your speakers." This he says is "Perfect for when you don't have room for, or simply don't want, a large audio system in your home/office/holiday cottage."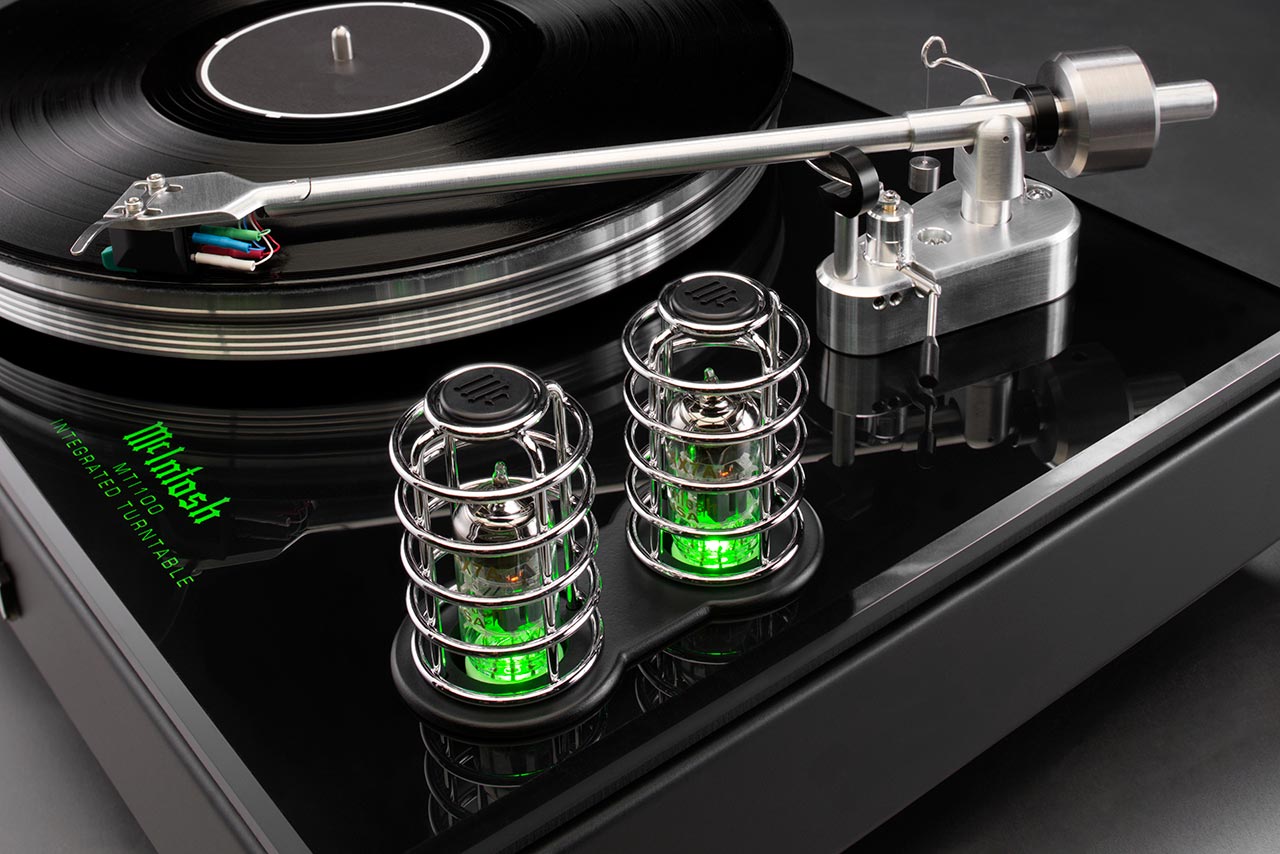 During playback he remarked that the "arm lift mechanism was well damped and consequently smooth to drop." Listening to Ray Lamontagne's God Willin' & The Creek Don't Rise album, he stated "This all-in-one from McIntosh was sounding like a decent separates system."
On Damn the Torpedoes from Tom Petty and the Heartbrakers, he said the "sound was spacious and unfatiguing and showed a decent amount of separation between performers." He added the MTI100 "didn't fail to impress with drums that were explosive and tight, vocals had sufficient presence and electric guitars had bite. Cymbals had just enough texture without sounding splashy."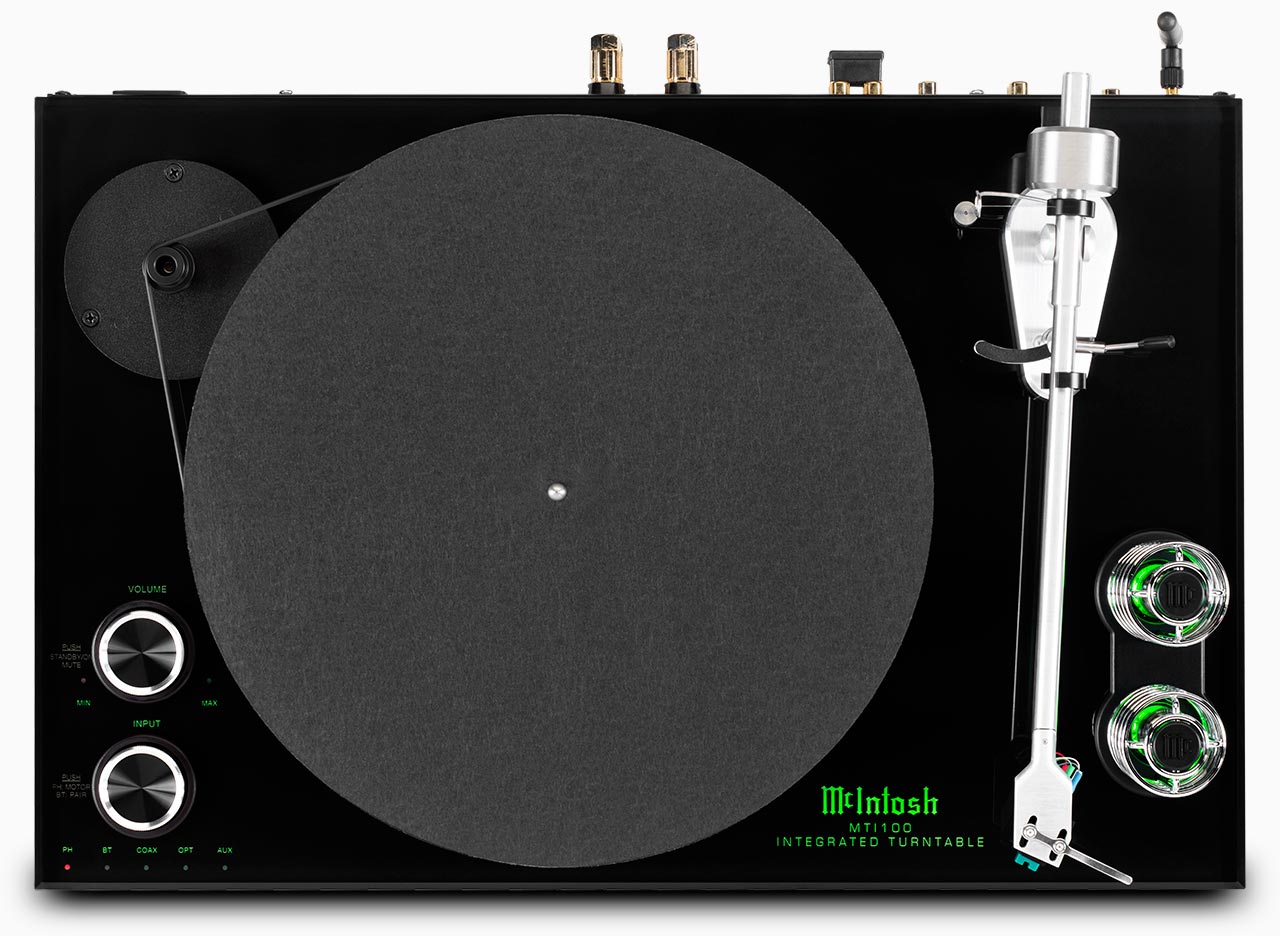 Next was Bluetooth; pairing his iPhone X to the MTI100 was "painless." Jennifer Warner's "The Pather" from The Well was first up. Jones was skeptical of how the Bluetooth would sound, but his reaction was priceless: "Man! They are not kidding when they claim a high-quality Bluetooth implementation." He noted that on other systems he's felt that streaming via Bluetooth was like downgrading from CD to MP3, "but with the MTI100 there's no such feeling. The background was black, the percussion was crisp, guitar and vocals were smooth."
Jones wrapped up his review by saying "For an all-in-one device, the MTI100 rocks!" With all its connectivity options, "it can comfortably function as the heart of a more extensive system." He added, "With its consistent performance across media, different speakers and a variety of music and with the signature McIntosh green glow emanating from the valves, the MTI100 oozes style."
Finally he stated it's "sure to appeal to today's millennials who have a vinyl collection and high expectations for sound quality, as well as to audiophiles who may be down/right-sizing or looking for a simple second system with minimal compromise."
Special thanks to Synergy Audio.
Click here for the full article.
(Excerpts taken from original review by Barry Jones / SoundStage Australia / www.soundstageaustralia.com / November 15, 2019)