MTI100 Integrated Turntable named The Audiophile Apartment's Product of the Year 2019
"The McIntosh MTI100 delivers style and performance on all levels."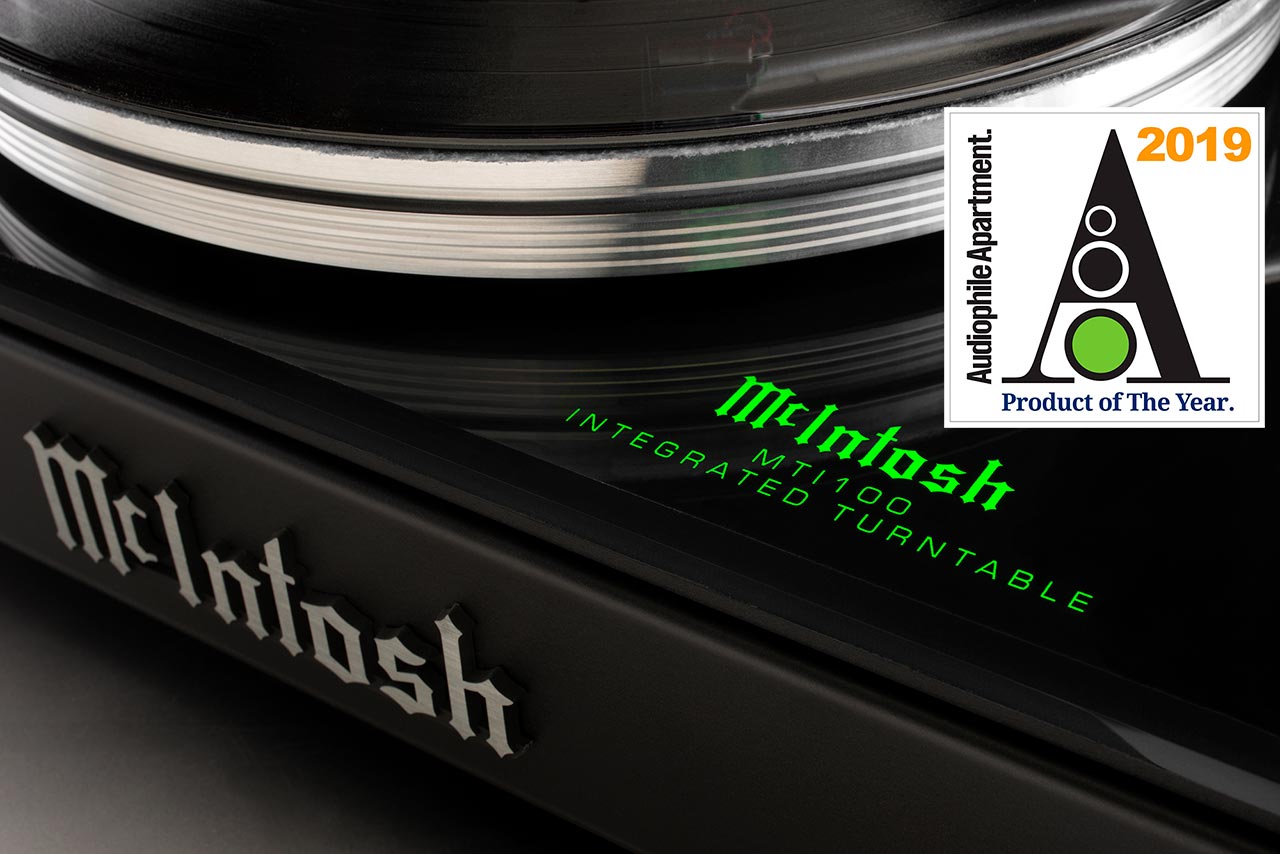 The Audiophile Apartment, a sister publication to Tone Audio, asks a simple question: "Who better than McIntosh, a company now in their 70th year of production, with a considerable amount of expertise in vacuum tube, solid-state electronics – both analog and digital, to come up with something like this?" The 'this' they refer to is the MTI100 Integrated Turntable.
The MTI100 Integrated Turntable may look like it's just a turntable, but a closer look reveals it's in fact so much more: an amp, a preamp with both analog and digital inputs, and a Bluetooth® receiver just to name a few. Looking at everything it can do, one might think the MTI100 would be an engineering nightmare, but The Audiophile Apartment says "the McIntosh team has pulled it off perfectly. There is no audible noise in any section of the MTI100. Phono and digital sections are free of playback artifacts, even with highly sensitive speakers." Thanks to the tubes in the preamp section, "vinyl playback has more romance, both visually and audibly."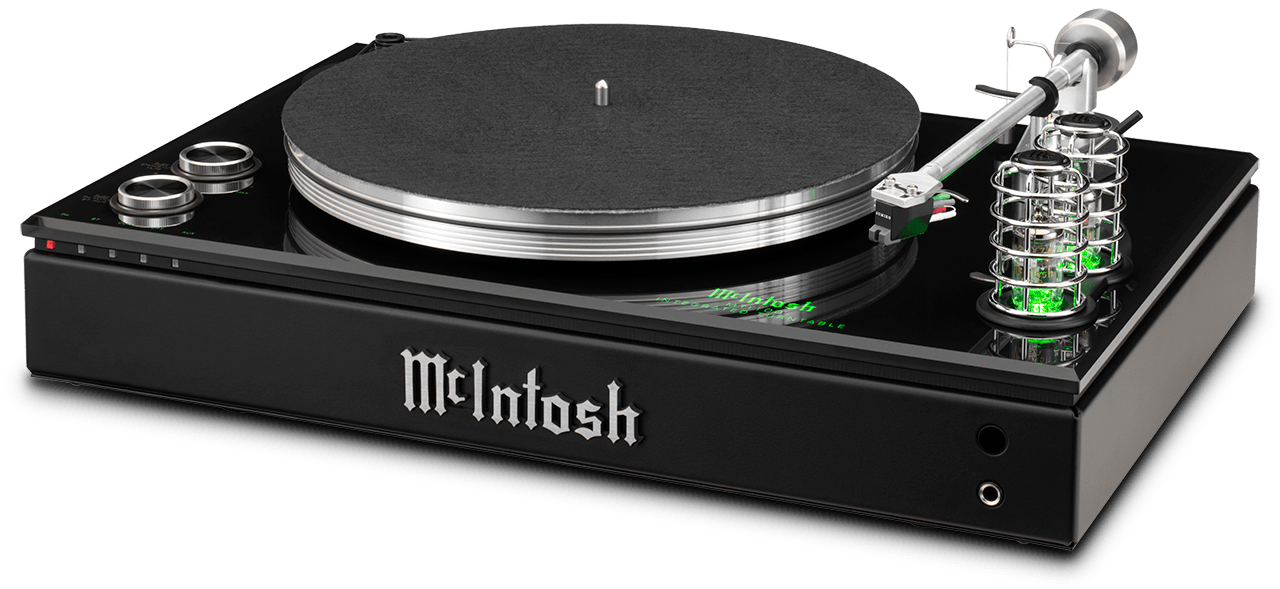 They call it "a piece of sonic artistry, that provides high-end sound from all the sources you can imagine, and looks great doing it." They add that for many people, the MTI100 "and a great pair of speakers will be a destination music system. For others, it will be a second or even third system." And for those with living space challenges, the MTI100 is "an incredibly versatile 2.1 music and theater system with a minimal footprint."
With its built-in Bluetooth connectivity, the reviewer says it's a "breeze" to link your phone or tablet to the MTI100. "A quick pairing has [sic] us sharing high res files from Qobuz in roughly a minute." They say this functionality will be "perfect when friends arrive" allowing them to easily share their music on this "very stylish, compact music center."

They state that you don't buy the MTI100 just to spin records, rather you purchase it because you want something that is different and doesn't limit you to one particular function, yet still delivers style and performance. The MTI100 owner will be someone who likes to take a different approach to home audio, someone wanting "good sound, unencumbered by traditional componentry." And with the MTI100, you'll get "something special, something with a history behind it," and "the security that comes with the McIntosh logo on the front."
"The level of quality, functionality, and audio performance makes it the perfect purchase for anyone wanting a high quality, all-inclusive music system." Named The Audiophile Apartment's Product of the Year 2019.
Click here for the full article.
(Excerpts taken from original review by The Audiophile Apartment / www.theaudiophileapartment.com)