MX123 A/V Processor Receives Connects with Control4 Certification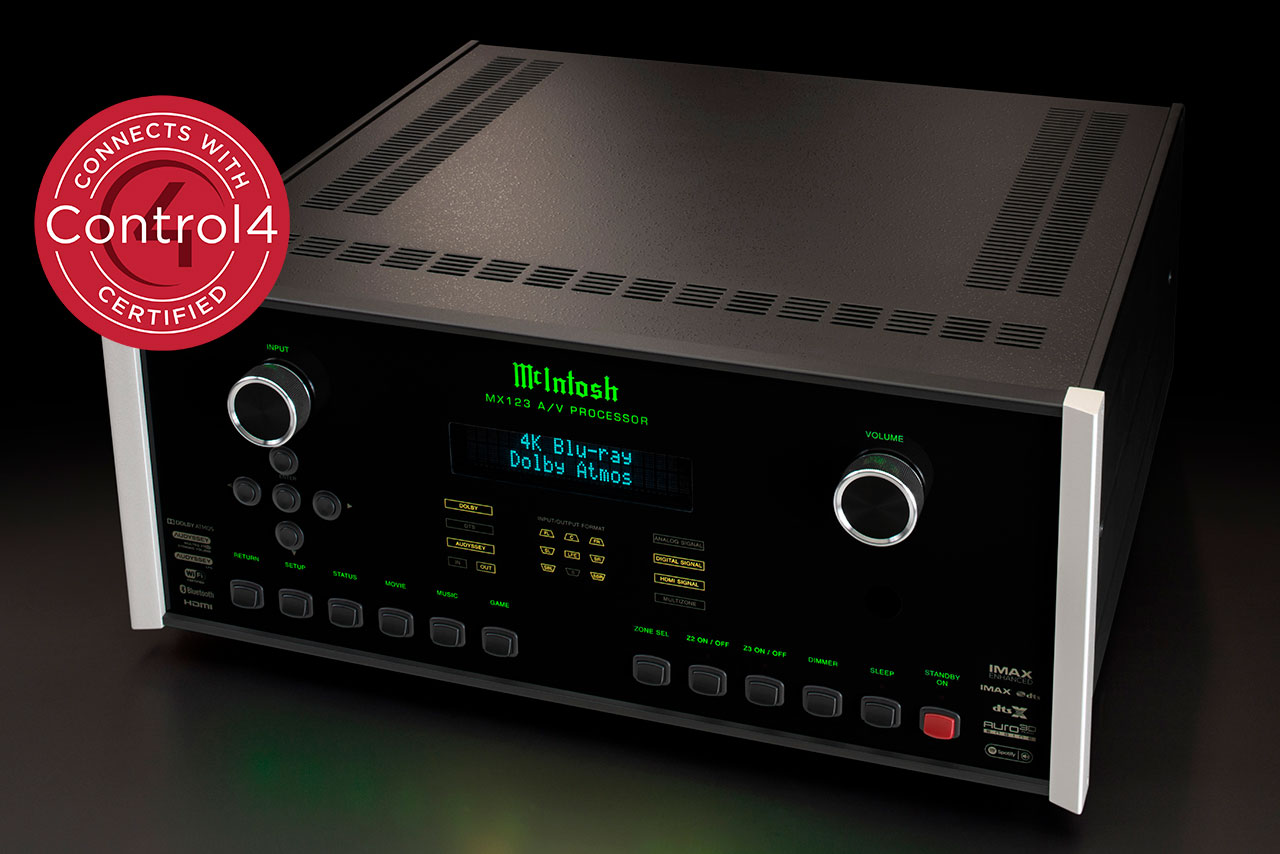 McIntosh, the global leader in prestigious home entertainment and ultimate-quality audio for 70 years, is happy to announce that, now with Simple Device Discovery Protocol (SDDP) implemented, the MX123 A/V Processor has received Connects with Control4 Certification from Control4®, the smart home brand for SnapAV.
The 13.2 channel MX123 A/V Processor marries a long tradition of uncompromising McIntosh sound quality with the latest home theater technologies to deliver an unsurpassed luxury home entertainment experience. It is compatible with all the leading home theater surround sound and object-based 3D audio formats including Dolby® Atmos, DTS:X™ and Auro-3D®. Its 7 HDMI inputs and 3 HDMI outputs are fully compatible with modern 4K Ultra HD video sources and are HDCP 2.2/2.3 compliant. They all have 18Gbps of bandwidth to support High Dynamic Range (HDR) formats Dolby Vision™, HDR10 and HLG; 4K Ultra HD at 50/60Hz; 4:4:4 color spacing; Rec. 2020; and 3D video pass-through.
Control4 is a smart home platform customized to each home by Control4 dealers. Products embedded with SDDP are automatically discoverable on a Control4 network for easy integration into smart home systems. Integrators benefit from SDDP in the MX123 A/V Processor in many ways, from reduced installation complexity, configuration time, and costs in Control4 projects, making it a seamless addition for media room, audio, and other systems.
"We're thrilled to add Connects with Control4 Certification to the already user friendly and fully-featured MX123," said McIntosh President & CEO Charlie Randall. "Our previous generation of A/V Processors received Control4 Certification, and dealers, installers and end customers were very pleased with how they could be effortlessly integrated into Control4 automation systems. We're happy to bring this user experience enhancement to the MX123."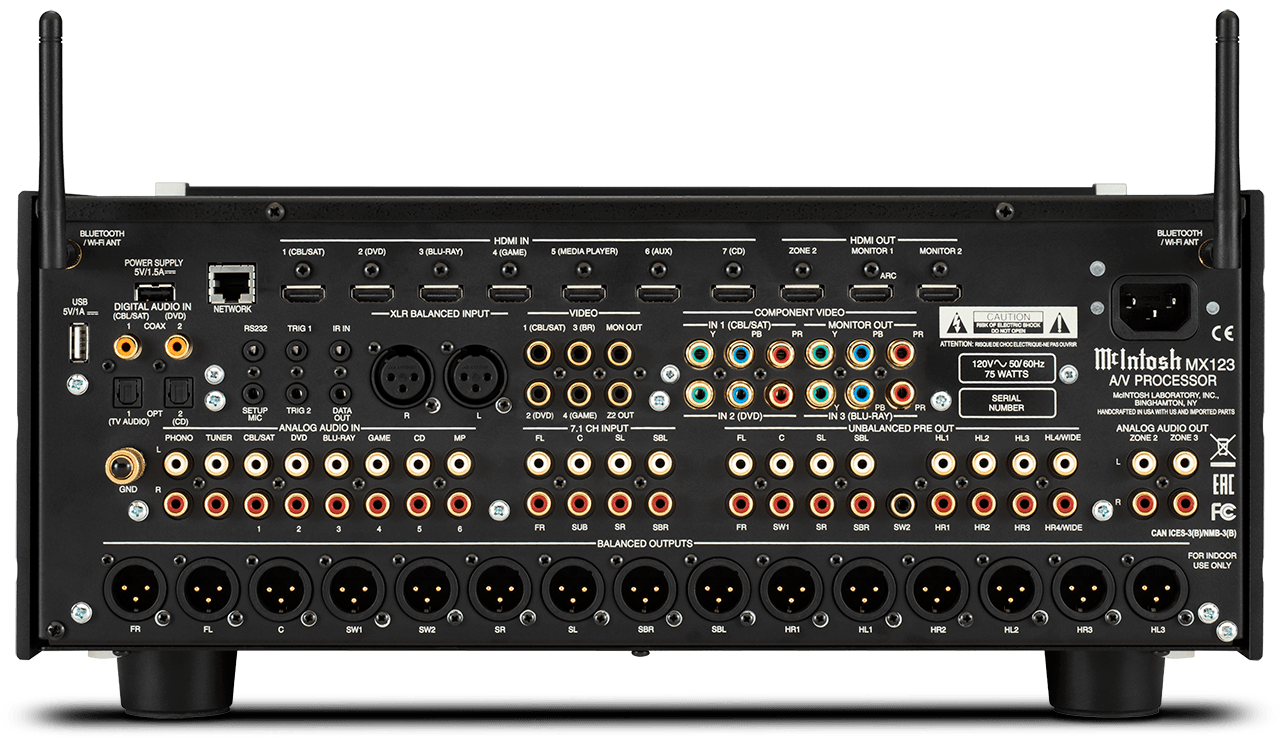 Audio is a key part of the Control4 experience, with native support for most streaming services, and high-resolution audio. With Control4 Smart Home OS 3, all of the devices in a media room, home theater, or whole home including audio components, speakers, and services are united for simple control from the app, wall keypads, remotes, and more.
"With SDDP, Control4 customers who choose the McIntosh MX123 A/V Processor benefit from faster installation time and a seamless control experience in their entertainment system," said Noel Gouff, vice president of business development, SnapAV. "The processor adds to over 7,500 products in our SDDP ecosystem, enabling product choice, smooth installation, and seamless integration."
All MX123s will work with a Control4 system with no need to update the MX123 firmware. The installer simply needs to add the MX123 to a Control4 system and the controller will recognize it. Then the correct driver will automatically be downloaded from Control4 and the MX123 will be installed in the system.