McIntosh MX1375 Reference Entertainment System Debut At 2021 Houston Auto Show: The Record Lady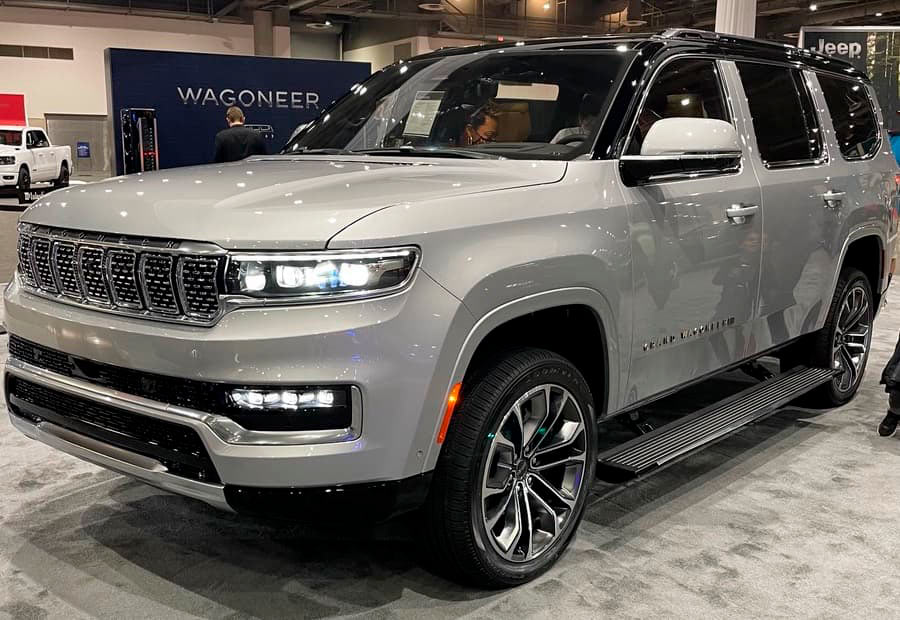 In March 2021, we announced our MX1375 Reference Entertainment System and the MX950 Entertainment System were going to be available in the upcoming 2022 Grand Wagoneer and Wagoneer, with the vehicles being available in mid-2021. Both vehicles made their public debut at the 2021 Houston Auto Show.
Lauren Halliday, a.k.a. The Record Lady and ecoustics reviewer, took the opportunity to visit the show and experience the MX1375. After listening to a wide range of music, she was "quite shocked" by what she heard inside the Grand Wagoneer. "I was not prepared for the level of detail, transparency, and size of the soundstage. It's almost hard to believe that a car audio system can recreate the soundstage inside the confines of a really large SUV..."
And after enjoying a few tracks, Halliday came to the realization that epitomizes the whole experience — she forgot that she was sitting in a car. "I was completely transported by my listening experience" and "so deeply immersed that I was no longer cognizant of my surroundings and totally lost in the music."
Halliday came away with the conclusion that MX1375 in the Grand Wagoneer is "a stunning vehicle entertainment system that provides the listener with everything they love and expect from a McIntosh system." They have "created a new standard for high-end automotive entertainment systems" that will make any drive "a concert experience to remember."
Click here to read the full review.
(Excerpts taken from original review by Lauren Halliday / ecoustics / www.ecoustics.com / May 25, 2021)