McIntosh Group and Alps Alpine join forces to bring Luxury Audio to the Automotive Industry
McIntosh Laboratory and Sonus faber standards of excellence to be delivered by Alps Alpine in select vehicles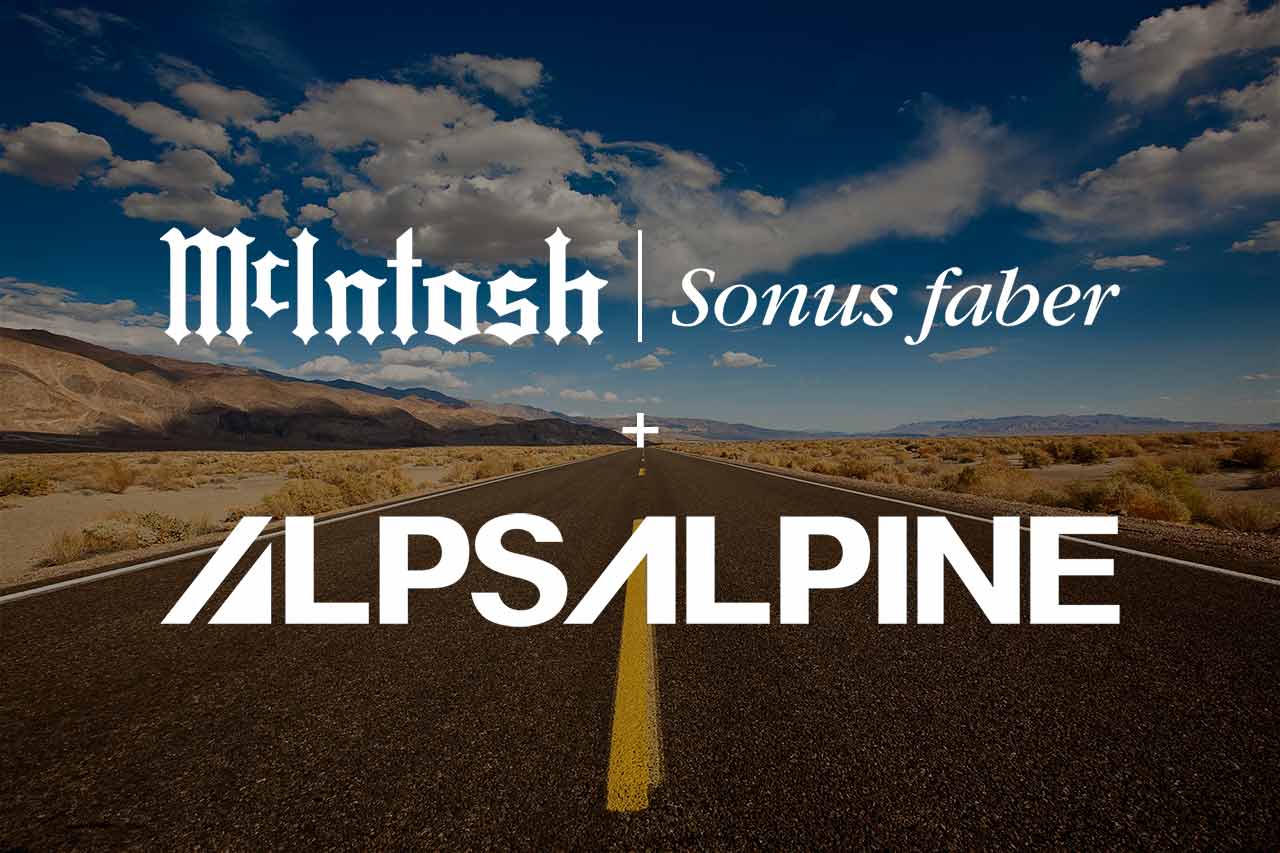 McIntosh Group Inc. and Alps Alpine have teamed up to deliver transcendent audio systems to the automotive industry. The collaboration entails a technical alliance between Alps Alpine and McIntosh Group audio brands, McIntosh Laboratory, Inc. and Sonus faber for select vehicles. This will bring extensive knowledge and expertise from both companies to create an unparalleled listening experience for consumers. The outcome will be truly worthy of the McIntosh Laboratory and Sonus faber home listening experience.
McIntosh Laboratory and Sonus faber have been gold standards in audio equipment for over 70 and 35 years respectively, blazing a trail in top-of-the-line home audio systems. Meanwhile, Alps Alpine has more than 50 years of automotive experience and can build to McIntosh Laboratory and Sonus faber's exacting standards. Known for both individual components, as well as fully integrated automotive audio systems, Alps Alpine knows how to deliver in-vehicle audio with emotional impact. The combination of the companies' expertise will elevate the in-vehicle listening experience.
"Alps Alpine has a long history of delivering excellent sound and value to its customers. Our partnership with McIntosh Group allows Alps Alpine to build on that legacy and elevate our offerings," said Koji Ishibashi, Vice President, Display & Sound Business and Engineering. "We're confident that together, we will set a new standard for performance and execution of factory-branded automotive audio systems."
Alps Alpine will be leading the system integration with OEM partners while adhering to and precisely implementing the acoustic signatures that have made McIntosh Laboratory and Sonus faber equipment so instantly identifiable and revered by consumers. Alps Alpine will design and develop speakers and amplifiers with McIntosh Laboratory and Sonus faber patented technologies incorporated, ensuring a listening experience that is true to McIntosh and Sonus faber. To exemplify luxury home audio sound, reference rooms in Alps Alpine facilities in Europe and North America were fitted with McIntosh Laboratory and Sonus faber's top of the line audio equipment. Engineers from McIntosh Laboratory & Sonus faber and Alps Alpine will collaboratively work on tuning the sound systems to recreate the authentic sound quality of each brand, in the respective vehicles.
"We expect simply the very best out of every product we bring to market," said Jeff Poggi, McIntosh Group Co-CEO and CEO of the Sonus faber brand. "It's the reason we joined forces with Alps Alpine to ensure our exacting standard of excellence will never be compromised. And now, consumers can enjoy our luxury audio experience in their cars, everywhere they go."
"We felt this was a perfect partnership since Alps Alpine and McIntosh Laboratory share the same values regarding in-cabin sound reproduction. Our strategic teaming with Alps Alpine is the perfect avenue for McIntosh to take for making its long-awaited return to car audio," said Charlie Randall, McIntosh Group CEO and President of McIntosh Laboratory. "We are ready to transform your car into your next great sounding listening room."
Vehicles equipped with McIntosh Laboratory and Sonus faber sound systems as original equipment will be available in 2021.