McIntosh "for the love of music..." Podcast - Episode 3: Gregory Porter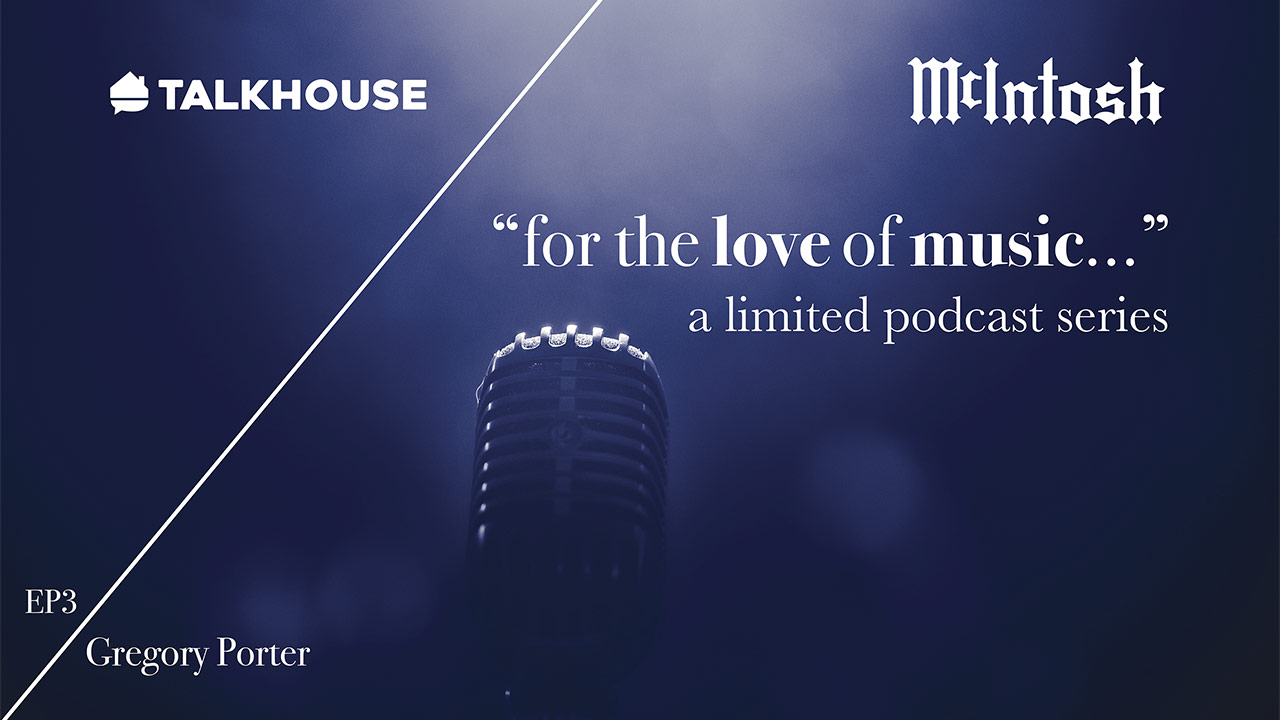 Welcome to the McIntosh "for the love of music..." Podcast Series. In this special series, we've teamed with Talkhouse, a leading producer of podcasts about music and film, to explore music history through conversations with renowned musicians and audio professionals. McIntosh products can be found in the homes of many famous and influential musicians both past and present, and our blue meters and glowing logo are present throughout music history. This podcast series explores why.
Episode 3: Gregory Porter
In the third episode of McIntosh's "for the love of music..." podcast series presented by Talkhouse, Elia Einhorn spoke with one of the most recognizable names in popular jazz and soul: Gregory Porter. Gregory has been using his powerful baritone on both Broadway and concert stages for decades. His smooth take on classic American pop forms has earned him critical accolades, and fans the world over.
The multiple Grammy® winning singer-songwriter has long had an intense touring schedule, and while the pandemic has forced him off the road, he's been staying very busy. Gregory has a podcast of his own — called The Hang — and recently released a new album of original music, All Rise, which was nominated for Best R&B Album at this year's Grammys. In this episode, Gregory talks about writing songs in the sky, English accents in gospel music, recording in some of the coolest studios in the world, and much more.