McINTOSH PROVIDES UNIQUE LISTENING EXPERIENCE AT AUDI TEST DRIVE EVENT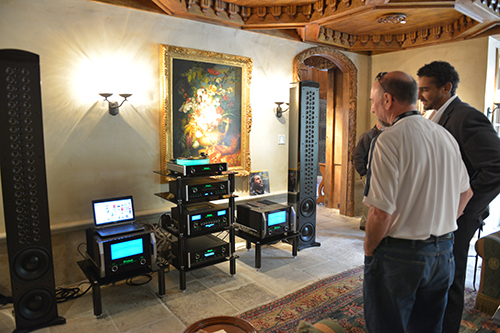 Each August, about 200 of the most prized collector cars and motorcycles in the world roll onto what is often called the best finishing hole in golf — the famed eighteenth fairway at Pebble Beach for the Pebble Beach Concours d'Elegance. Coinciding with Concours week, luxury car maker Audi offers a unique and exclusive test drive event at a nearby private estate. McIntosh teamed with Audi to provide the guests with an equally amazing and luxurious listening experience inside the estate's main house. All enjoyed the ambiance that the MC1.2KW amplifiers, C50 preamplifier, MCD301 CD Player, MT5 Turntable, MEN220 Room Correction System and XRT1K speakers created.
All photos by Jordan Shiraki.